Keep Your House Clean + Under Control
(without losing your everloving mind! #winning)
Learn these simple daily habits to manage your home's everyday necessities and stay on top of the chaos (aka. family life) without feeling overworked or overwhelmed!
When your home is a mess…it's hard to even know where (or how!?) to begin.
Your kitchen is an actual, literal nightmare. Cue the suspenseful music. Break out the scary masks. Get ready for an award-winning scream. Reality TV ain't got nothing on you!
Your laundry pile grows taller (and deeper and wider) every day. Oh, who are you kidding? It grows taller/deeper/wider every MINUTE because why do they have to wear soooo mannny cloooooothes?????
And your bathrooms are…ummm…what's another word for cringeworthy? Or cry-worthy? Or maybe let's not even go there, mkay? Let's. just. not.
Basically, you feel out of control of pretty much…everything. (Does that sound about right?)
"I'm finding it easier to make my home company ready – love that feeling for sure." – Jennie E.
You need
a better way to:
Keep the dirty dishes from multiplying like rabbits and overflowing onto every single inch of your limited (and quite valuable) kitchen real estate.
See the bottom of the bottomless laundry basket AND put all those lovely clean clothes away every. single. time. (Did you know that was possible???)
Have company-ready bathrooms FOREVER so you never have to die from embarrassment when your kid has a friend over and they use the facilities.
Get ahead of that tall-as-a-toddler mail pile so you don't cry when you find THAT bill you swore up and down you never paid because you never received it, and now…well…oops.
Stop feeling like you're trying to juggle jello and everything everywhere keeps slipping through your fingers and causing a big 'ol jello-y mess (you feel me, right?)
I've got some good news, darling…
I know the secret to keeping all those messy parts of life from being so very messy.
You need simple strategies you can fit into your already wayyyy too busy life.
You need step-by-step guidance so you're not jumping from one hamster wheel to the next and never getting anywhere.
You need a way to take control of your home like the rockstar you know you can be – and all without working like a crazy person (which, of course, you also know you can be, amiright?) or worrying that you're just going to drop those darn jello-balls again.
Introducing
Simple Everyday Habits eCourse
A practical course that teaches you the simple daily habits you need to keep your house clean + under control…without feeling overworked or overwhelmed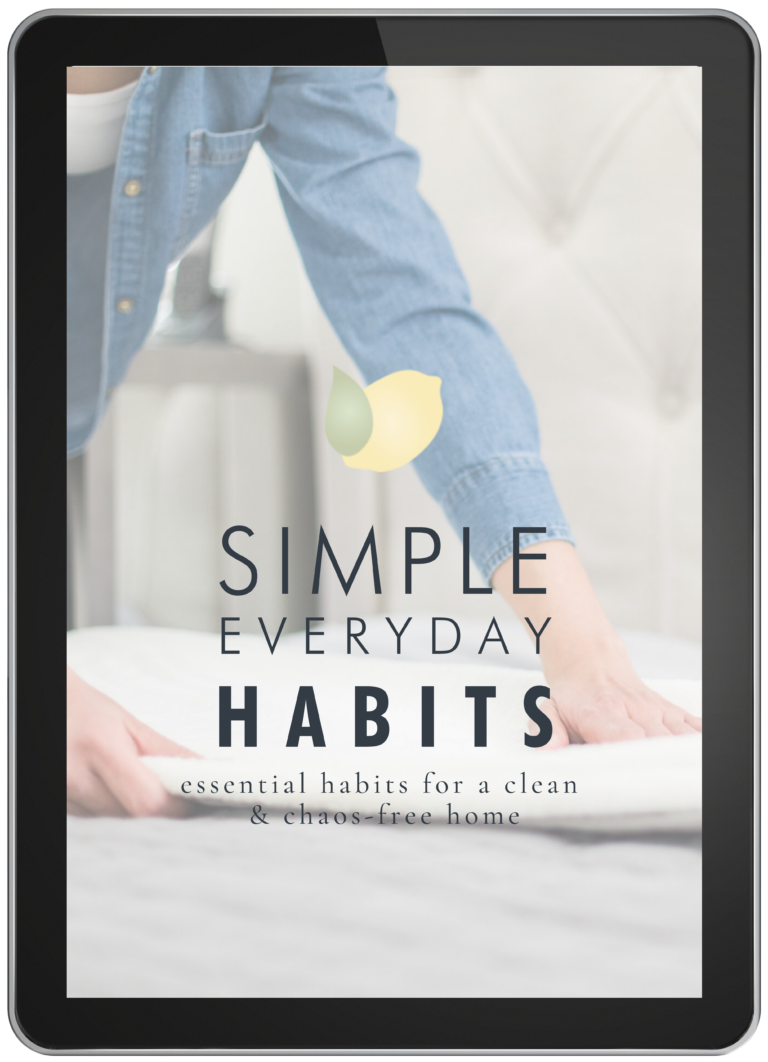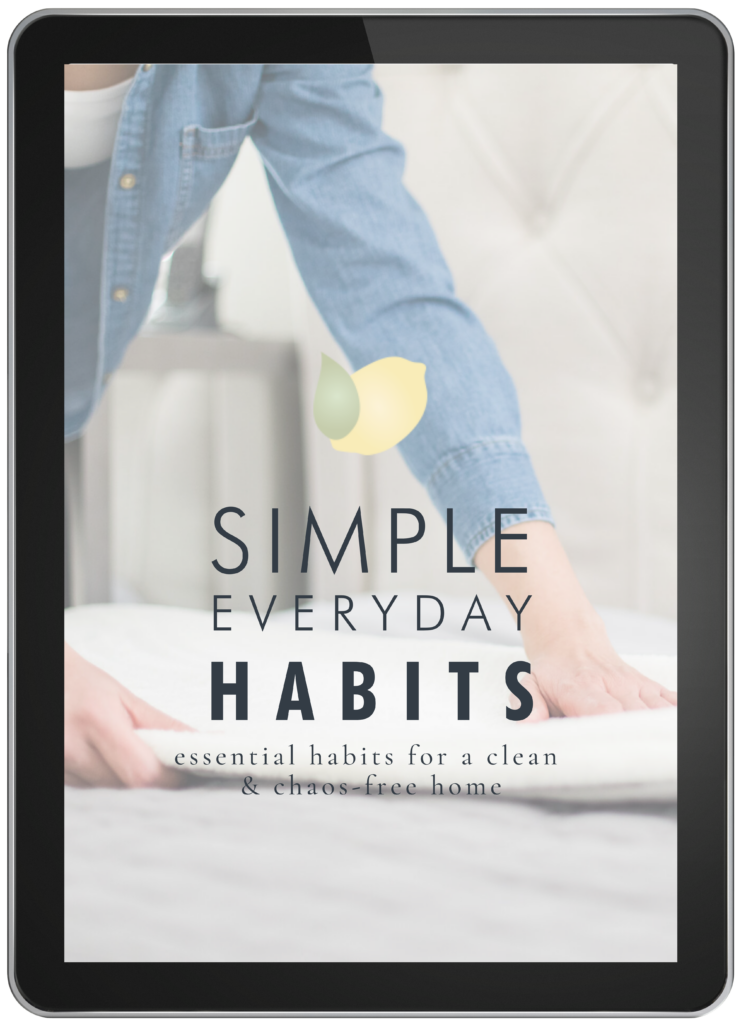 With the Simple Everyday habits ecourse
You'll Learn Step-by-Step the Essential Habits You Need for a Clean and Chaos-Free Home
Wake Up Ready for Each New Day
Gone are the days of dreading waking up to face a messy bedroom…cluttered kitchen…dirty bathroom…and piles of laundry taunting you and calling you ugly names. Learn the secret to having a good morning (hint: it has NOTHING to do with your morning), and maybe even find some time for doing something relaxing for yourself. Can you even imagine?????
Clean Your Kitchen & Bathrooms in Record Time
In just a few minutes every day, you'll be able to keep your kitchen and dishes from piling up using some really simple tips and tricks (it's soooo much easier than you think). Plus, you'll learn my secret weapon for keeping the bathrooms sparkling clean and company-ready ALL THE TIME – for real!
Finish Every Day with a Sense of PEACE
Just think what it would be like to come to the end of each day with a kitchen that's actually clean, bathrooms that aren't gross, a mail pile that isn't hiding any scary bills, and absolutely ZERO baskets of clean wrinkly laundry anywhere in your house. Think it isn't possible? (It is!) Think it sounds like too much work? (It's not!) Think I must be drunk? (Only on cappuccinos, Baby!)
"I was amazed how easy was to work with routine even if I had a busy time of day. Instead of giving up I was able to add in to less chaotic parts of the day a minute or two at time." – Sheila
"I love and have always loved my home. Now I just have more space to love." – LS
Bonus #1: Printable fresh start cheatsheet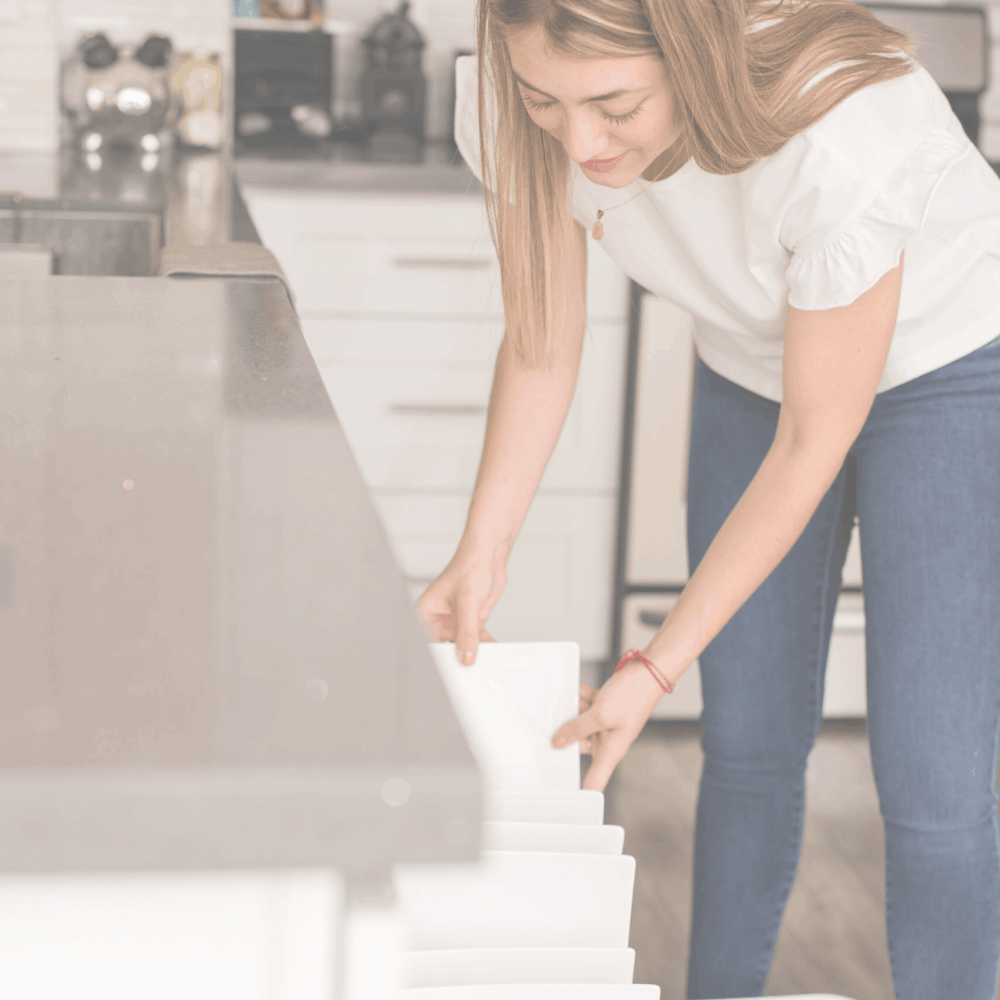 This printable cheatsheet walks you through the steps to recovering your home after a busy weekend, a few days with a sick kiddo, or when you've given yourself a vacay from real life and now need to whip your home into shape (without crying).
Bonus #2: printable daily habits reminder cards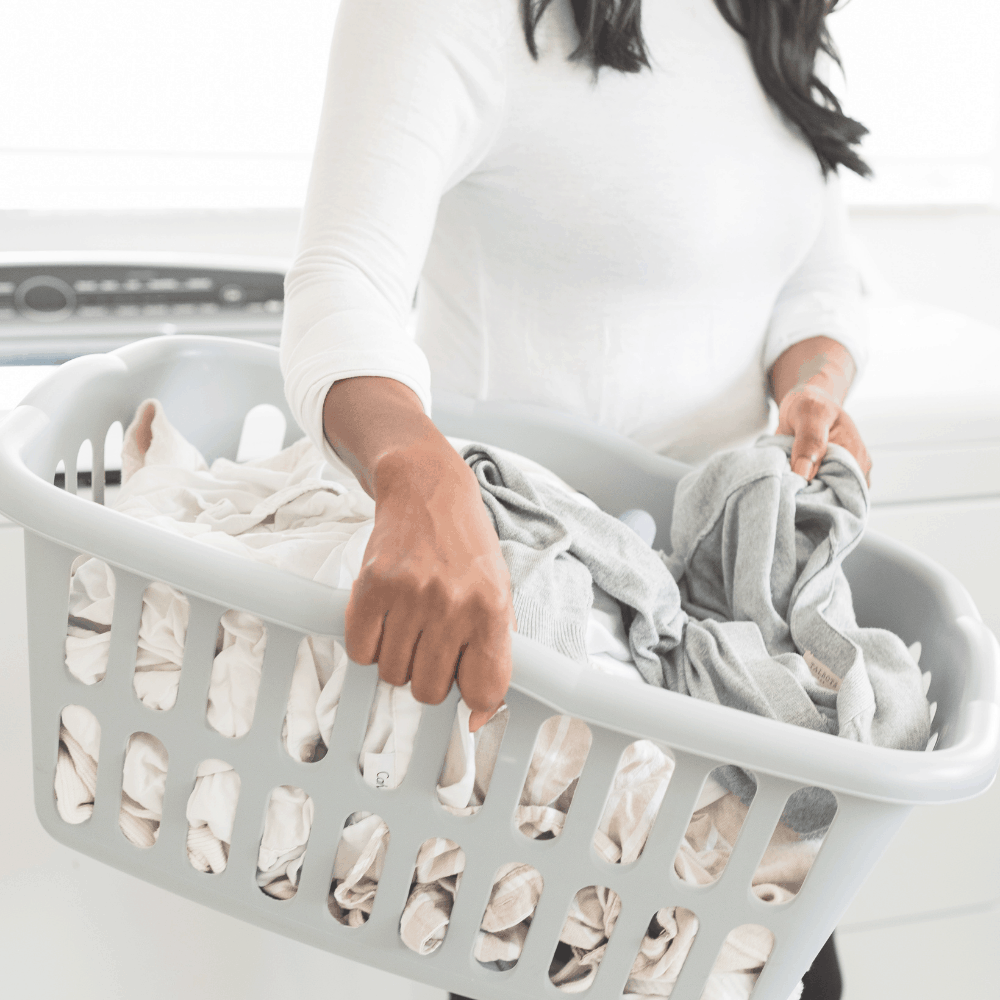 These cards are designed to grow with you as you add each new habit into your daily routines. Use them like a checklist while your new habits are becoming…well…a habit. Print them up as you go along, and you'll always know just what to do each day!
Backed by the Simple Everyday Home Happiness Guarantee
Take up to 30 days to go through the Simple Everyday Habits eCourse, and if you're not 100% happy with it for any reason, just email [email protected] for a full refund. You have nothing to lose.
"You're so good at encouraging others, and you've really managed to create systems that are realistic for super busy/overwhelmed people." – Cara B., Chicago
Hi! I'm Amy, decluttering coach and Simple Everyday Habits follower.
I've been a wife, mom, and homemaker for over twenty-five years, and I've helped thousands of women have the clean and uncluttered home they didn't even know was possible.
But I know firsthand it's not easy. Boy, do I know! After spending several years (and a whole lot of ugly tears) trying to keep up – and failing miserably – I realized I needed a system for dealing with the chaos and clutter in my home. Because procrastination + running around in circles just wasn't cutting it. Go figure.
I follow these simple habits every single day (hint: I use my Simple Everyday To-Do Lists to keep me on track). They help me keep up with things like laundry, dishes, mail, and more without feeling overwhelmed or like I want to lock myself in my bedroom with a carton of chocolate ice cream and a box of tissues. I can't wait for these habits to transform YOUR days (and nights, really, because you'll sleep so much better without all that stress). You're gonna love the new you!
You've Got Questions…I've Got Answers!
Keep your house clean + under control with the zero-tears method.
When the mess and chaos in your home are threatening to make you cry ALLLL THE TEARS, then it's time to get back to basics.
It's hard to mop the floor when dirty dishes are covering each and every kitchen countertop…and tabletop…and stovetop…you feel me, right? And it seems almost pointless to declutter the closets when you have 83 baskets of laundry needing washed, dried, and put away first (well, two probably need washed and dried, and the other 81 need folded and put away, amiright?! 😭).
These Simple Everyday Habits will make everything else you want to do in your home possible. Take the course and see how it changes YOUR home!