Best Kids Chapter Books: Favorite Read Aloud Books for Older Kids
Books make great clutter-free gifts, and these classics are some of the very best kids chapter books of all time. Plus, they make for really good read alouds, which means you get the gift of extra family time, too!
My mom read to me a lot when I was a toddler and preschooler, but we never quite made it to the chapter book phase. I was the baby of the family (by several years – surprise!), so my older siblings were starting to graduate from high school by the time I was ready to graduate out of picture books.
The hours we'd spent reading Dr. Seuss and the Berenstein Bears was necessarily replaced with basketball-game time and drive-the-older-kids-to-work time and hold-all-the-crazy-together time. There were a whole lot of family activities, but not a whole lot of sitting down with a good book.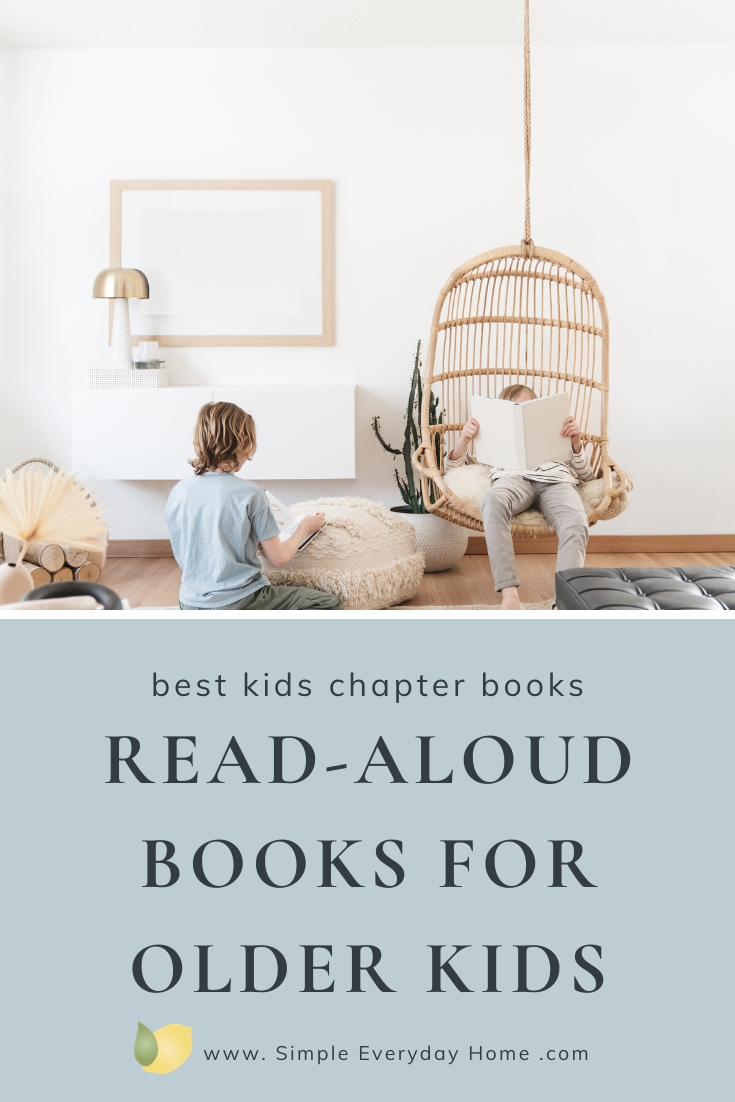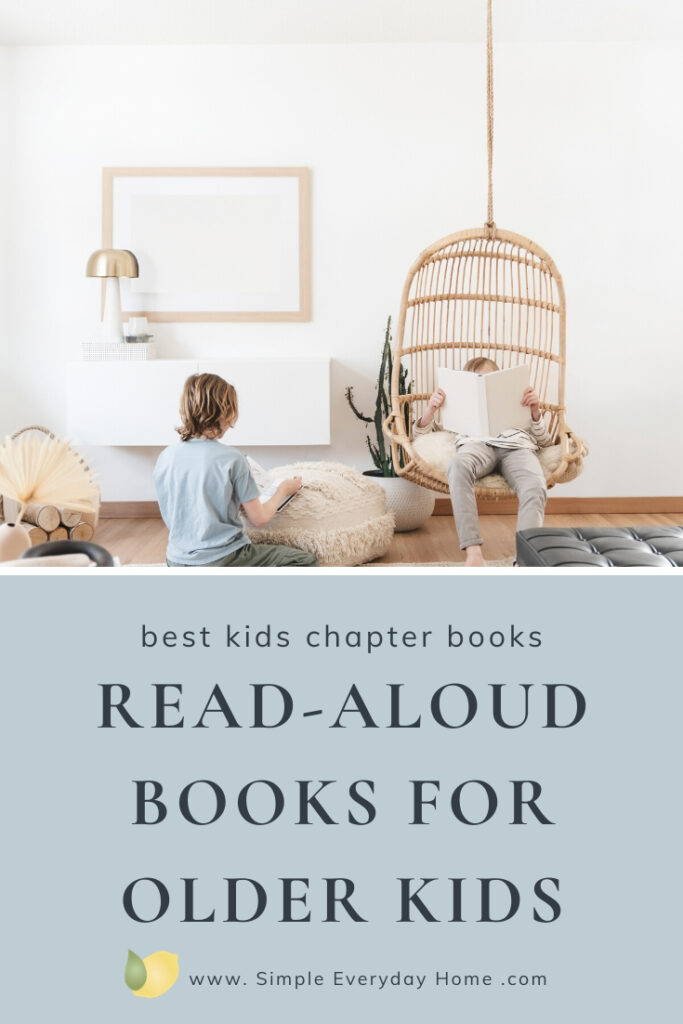 So, the first time I really remember hearing a chapter book read aloud (at least outside of school) was in early elementary when I spent a week at my two best girlfriends' house in the summer.
The Magical World of Chapter Books
Those summer days were filled with playing "Olympics" at the park and teaching ourselves how to do gymnastics in the backyard, and the evenings were spent crowded into a tiny loveseat hide-a-bed where my friends' mom would squeeze in between us three adorable little girls with a special book. She would read chapter after chapter each night while we imagined every single word.
The book she read to us that first summer was Charlotte's Web. It was magical. I still hear her sweet voice as Charlotte every time I read that book (and I've read it a lot over the years!).
The next summer, she introduced me to The Little House on the Prairie. She became the characters and showed me the best way to experience books. That's probably why I invested so much time into reading chapter books aloud when my first kiddo was born.
Get your FREE Simple Decluttering Cheatsheet!
Start feeling at peace in your own home! Learn how to pick the best spot to start decluttering AND step-by-step how to tackle the mess in any room in your house. PLUS get my best tips right in your inbox…and it's 100% FREEEEE!
Your email is safe with us. We wouldn't dream of sharing it with anyone else!
"I keep every email you send out. You are so spot on with your advice." – MaryLou
Reading in Real Life
My oldest son was one of those kids who was ahead of the curve from the beginning. He rolled over when he was just a few weeks old, started crawling before six months, and walked independently at seven months (seven months, y'all!).
When he was in his preschool years, I decided to try reading him chapter books. The first book we read together was, of course, Charlotte's Web, and I had the privilege of becoming his Charlotte.
I think those countless hours snuggled up on the sofa in the evenings are some of my most precious memories as a mama. Oh, if I could turn back the clock for just a moment (*sniff, sniff*).
Unfortunately, with each child that came along, I had less time to read. Just like what happened in my own family growing up, reading together got lost in the shuffle of running to baseball games and keeping up with life's necessities.
Sure, we'd sneak in a couple books during the winter months or listen to an audio book to keep the kids quiet during dinnertime, but there wasn't the consistency that had been there in earlier days.
But after years of dropping the ball when it came to reading aloud to my kids, I finally picked it back up with my youngest kiddo, even though he was already a young teenager (*sniff, sniff* again!).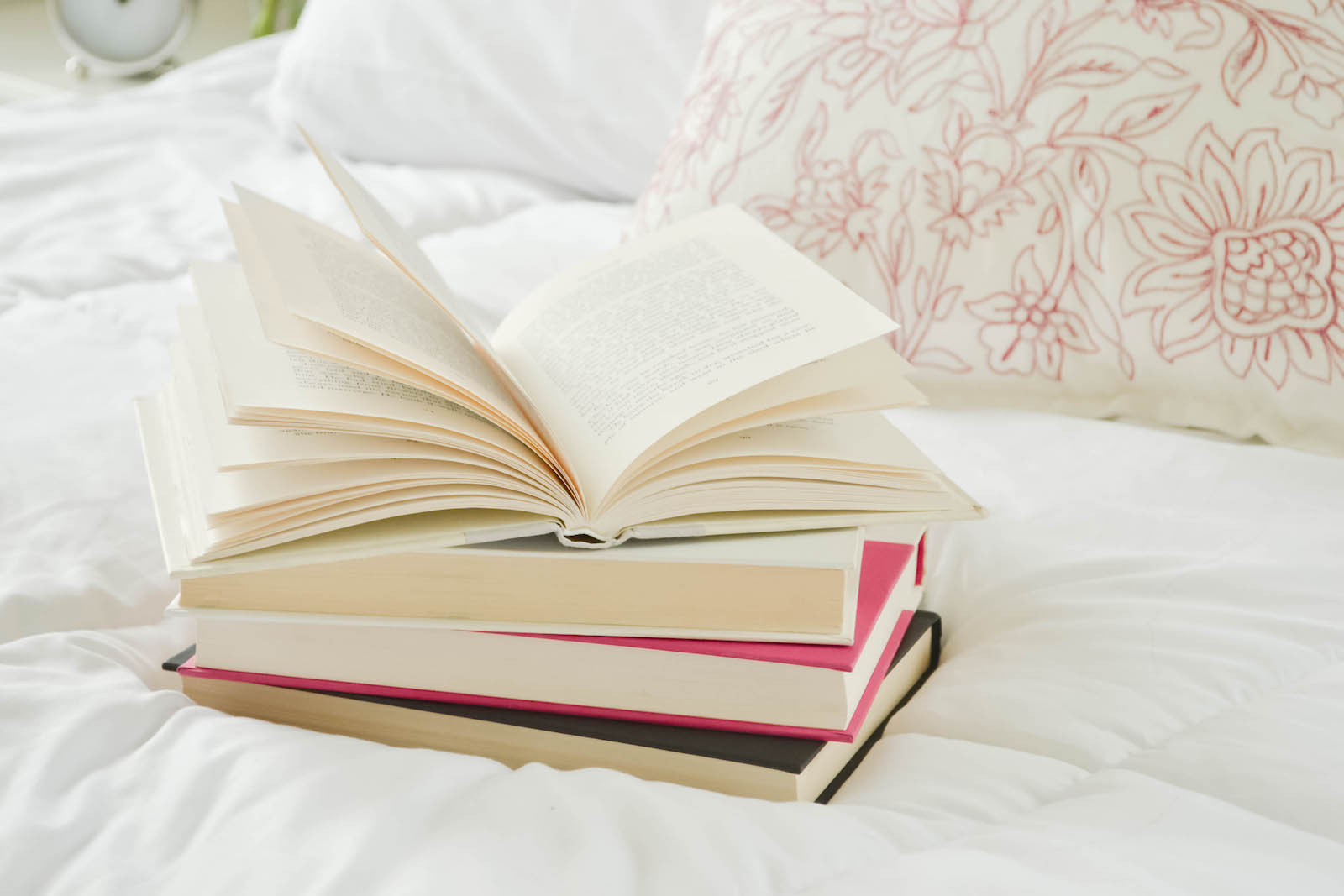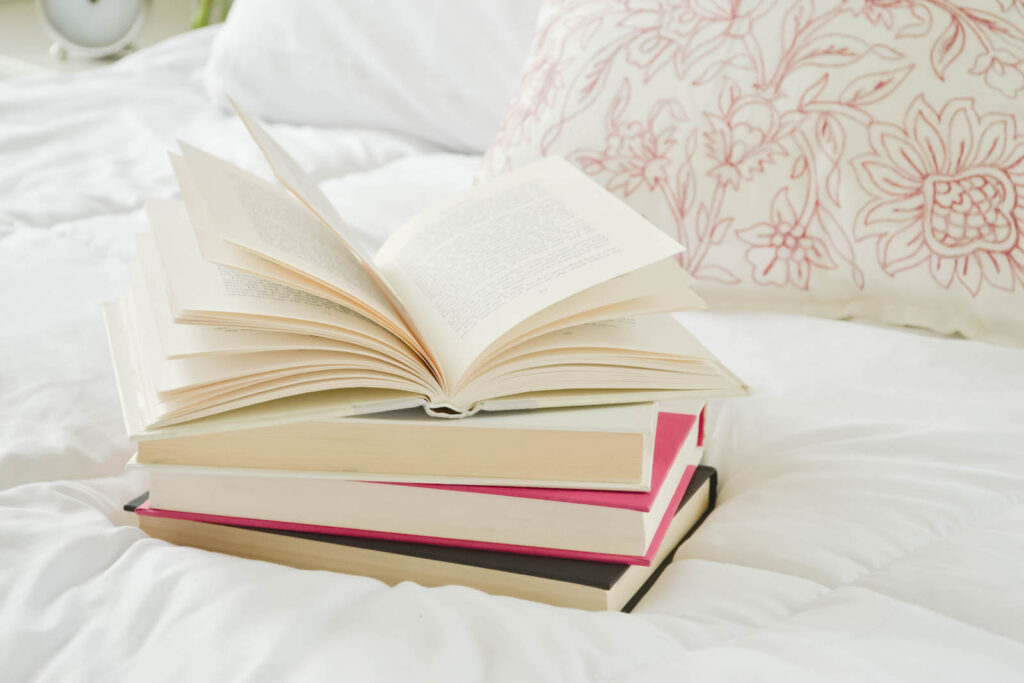 How to Choose Read Aloud Books for Older Kids
Finding books to read to an upper-Elementary or Middle School age kid is a bit trickier than finding books for a younger child.
They've already heard (or read) more books, so some of the favorites you remember from your own childhood aren't new to them. Also, you don't want to choose books that are too childish, or they'll tune out and lose all interest. These two things alone might cut your list of books to choose from in half before you even make it to the library.
Personally, I prefer to pick books that are either classics or are destined to become classics. This is a great way to introduce kids to literature they may think is too hard because of the older language or might seem too weighty or old fashioned for them to pick up on their own.
I figure they'll be more likely to enjoy modern books during their own personal reading time, so reading and discussing books that are more challenging or are from a different time period is a great way to expand their minds. It also helps shape their view of what makes for a good book, which is a lesson best learned through experience.
The Best Kids Chapter Books to Read Aloud
This is a list of some of the very best kids chapter books I've read to my own children as they got older. Some of them would be appropriate to read with a younger child, but they may not get quite as much out of them.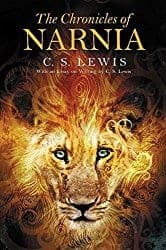 Many children have read The Chronicles of Narnia long before they reached their tween or teen years, but they may not have caught the beauty of the allegory that is weaved throughout. I know this because when I read them to my kids as an adult, I was surprised by how much I was moved by the stories.
For example, every time I've read The Lion the Witch and the Wardrobe in recent years, I've cried when reading about Aslan being muzzled and shaved. It takes maturity to comprehend the humiliation painted in that picture. If your kids haven't read or heard these books since they were little, they're certainly worth revisiting.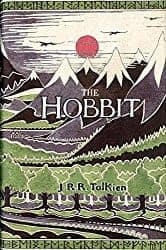 J. R. R. Tolkien…need I say more? You can't help but fall in love with Bilbo Baggins, the reluctant adventurer. And Gollum, the creepy little character with too much desire for the coveted ring, is so fun to read out loud.
The Hobbit is the perfect way to draw your kids into the masterful fantasy world of Tolkien, and it just might lead them to read the more challenging Lord of the Rings series on their own. That's what happened with my oldest. Those are still some of his very favorite books.
This book is so, so good. For real. The cover looks like it could be a little kid's book, but it contains too much irony that would fly right over a younger child's head. The Phantom Tollbooth is full of word plays that will keep you laughing together, and it's much more enjoyable to read with your older child because you don't have to explain the witty humor on every page (trust me).
One of my kids who doesn't always enjoy reading on their own read it once or twice after I'd already read it out loud to them. That's how much they loved it. It's just so fun and one of those books where you discover new things to laugh about every time you read it.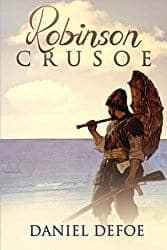 This is one of those very old books that deserves to be read today. Robinson Crusoe might drive you and your kids to want to learn how to grow corn and tan leather, just in case of emergency. Well, maybe.
Even more than that, though, it might make you think about – and discuss – the tragedy of a wasted life when reading about Crusoe's experience of turning to God (something I'm guessing is overlooked in the movie versions).
Another great shipwreck adventure, The Swiss Family Robinson will make you wish you knew more about botany and farming. I love it when "Father" just casually tells the family how to do something like making flour by processing an obscure root he read about once. Seriously? I really should read more!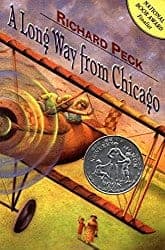 This more recently published book feels like an old classic. A Long Way from Chicago chronicles the summers a brother and sister pair spend with their grandma in a small Illinois town in the 1930's.
Their grandma is both fearsome and hilarious, all the same time. She'll make you shake your head in disbelief at her antics and smile at her sly acts of kindness. This quickly became one of our all-time favorite books!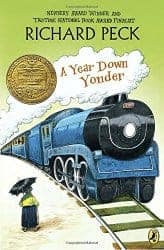 A Year Down Yonder is the more well-known sequel to A Long Way From Chicago. It tells about the year Mary Alice (the little girl in the first book) spent living with her grandmother in 1937. She learns that her seemingly rough grandma has a softer side that very few locals know about.
I highly recommend reading A Long Way from Chicago first in order to set the stage and fully appreciate the colorful personality of Grandma. Plus, by the time you reach the end of this second book, you just might love the characters so much that you'll actually cry when you read the final pages. (Yes, yes I did.)
It's Not Too Late to Start Reading Great Books Together
Even if you've never read a chapter book aloud to your kids, it's never too late to start. Pick up something fun like The Phantom Tollbooth or A Long Way From Chicago. Or, begin with an adventure, like the The Chronicles of Narnia or The Hobbit.
Whatever you choose, just choose something. Set aside a few minutes after school or in the evenings and experience a good book together. You'll build memories that will last much longer than the pages of the book, and you just might inspire your child to love reading more than either of you thought possible.
What do you think are the best kids chapter books?
Get your FREE Simple Decluttering Cheatsheet!
Start feeling at peace in your own home! Learn how to pick the best spot to start decluttering AND step-by-step how to tackle the mess in any room in your house. PLUS get my best tips right in your inbox…and it's 100% FREEEEE!
Your email is safe with us. We wouldn't dream of sharing it with anyone else!
"You should see my house right now. Thank you so much for everything!!" – Carly