15 Things That Give You Energy for Your Busy Life
Sometimes life is just plain exhausting! Try these 15 simple things that give you energy and see if you start feeling better and getting more done TODAY!
I've been tired lately.
No, I've been really tired lately.
I'm not sick or anything like that. I'm just the wife of a man who's in a hectic work season and the mom of teenagers. Teenagers need a lot of sleep, but they don't seem to need it during the same hours that I do. Go figure.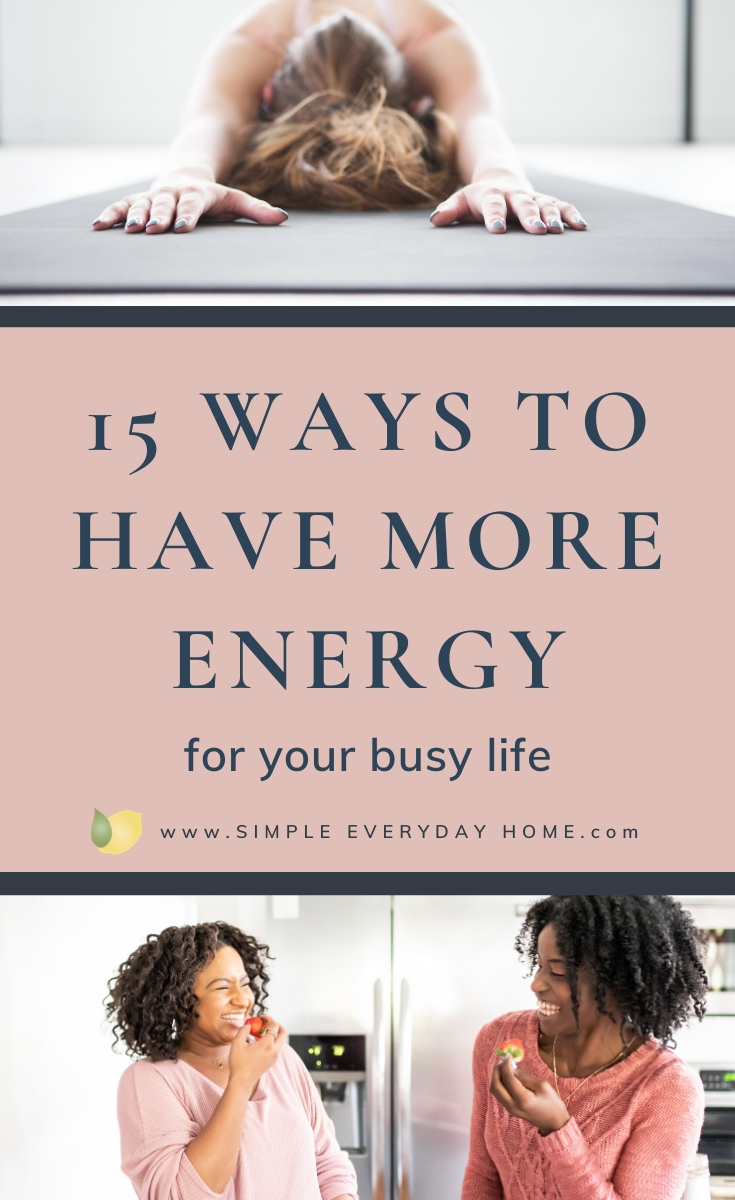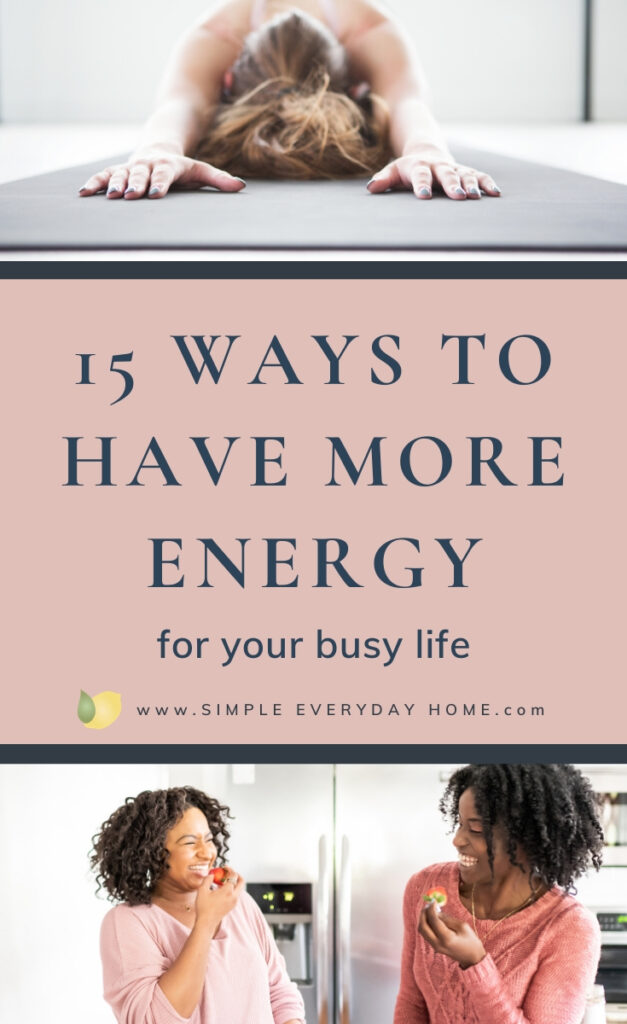 Unfortunately, life doesn't slow down around here just because I'm feeling tired every day. Laundry still needs washed. Meals still need made. Errands still need run.
If you've been dragging yourself through your days like I have, it's time to stop dragging and start doing! You might not be ready to go run a marathon in the middle of the afternoon, but at least you'll be able to interact with your kids, finish the laundry, and get dinner on the table without collapsing on the kitchen floor.
15 Things That Give You Energy:
Even though none of these things individually may seem revolutionary (sorry, no "Get Energized Quick" schemes here), when you start focusing on taking care of yourself so you can take care of your home and family, all these little things will add up to big improvements in how you work and feel.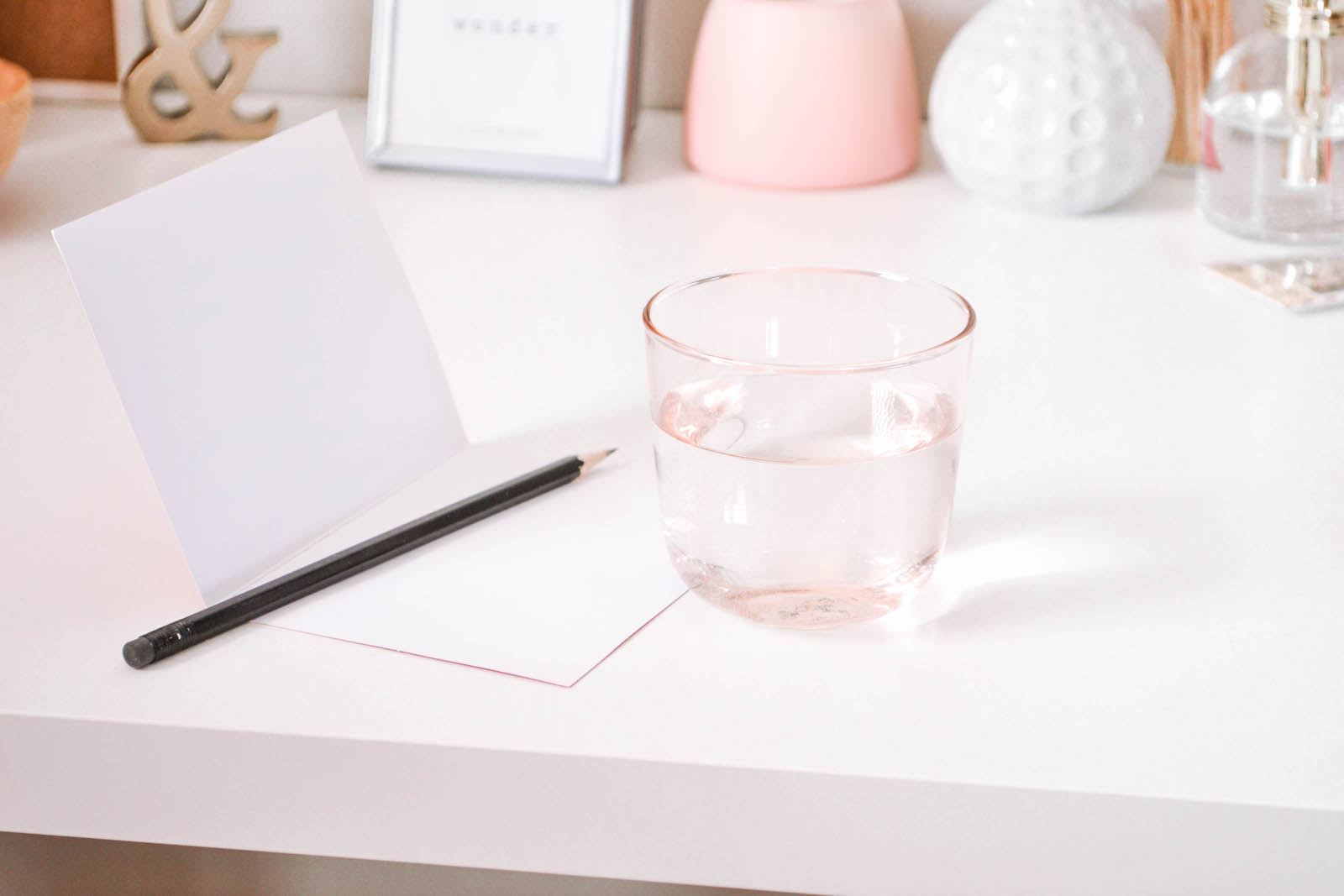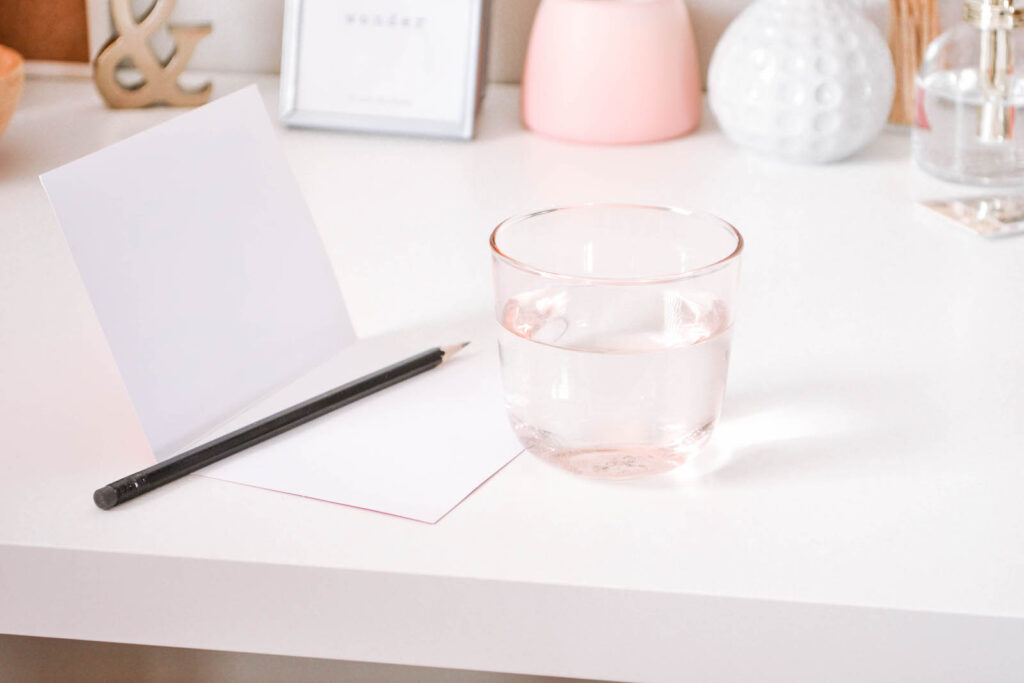 1. Drink water
I've learned that drinking a glass of water in the afternoon can give a surprising energy boost. If you don't intentionally drink a few glasses of water during the day, you just might get dehydrated without even know it.
2. Exercise
Exercise isn't really my "thing," but I'm trying to do a little better about moving every day since I know it's good for my mood and my energy level. Even just doing some stretches and sit-ups, running up and down the stairs a few times, or walking your dog (or the kids) will help relieve stress and get your adrenaline pumping.
3. Get dressed
Every single day, I get out of my pj's and put on "real" clothes, even if I'm only changing into a t-shirt and some jeans. Walking around in your pajamas all day is like trying to run through water; it slows you down. I'd recommend adding it to your Morning Routine so you're sure not to skip this small, but impactful, step.
4. Clean one thing
I might not have the energy to do a big cleaning list, but I can leave every space a little better than the way I found it. You might be surprised at how doing one little thing will lead you to doing one more thing, and every small accomplishment will give you an energy surge to keep you rolling through the day.
5. Unplug for one hour
I hate to say it, but the internet zaps me. The constant need to check social media and email keeps my head spinning. Take an hour to turn off the noise and tune into your home, your family, or a good book. Maybe even unplug for an entire afternoon, just to see if you can survive.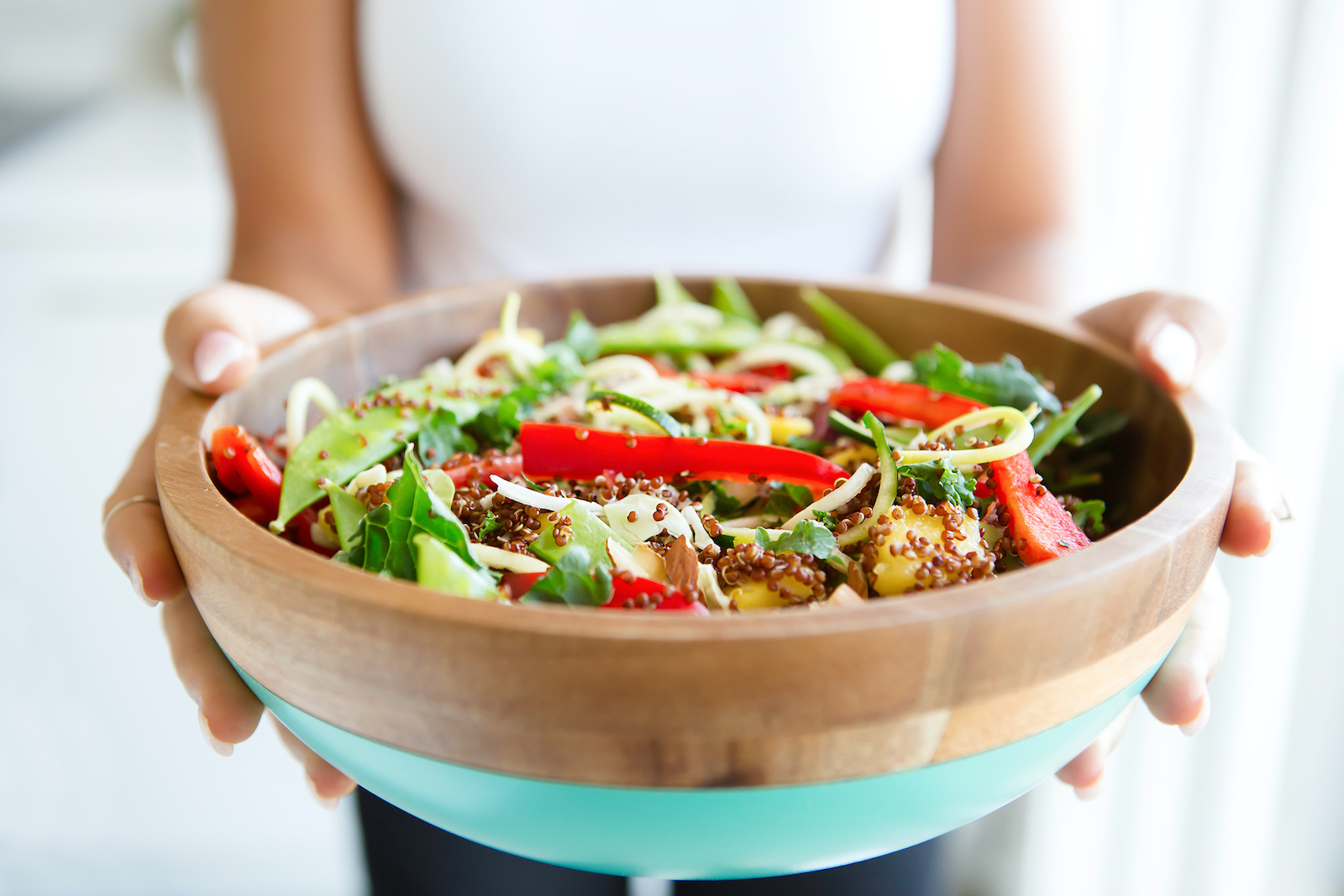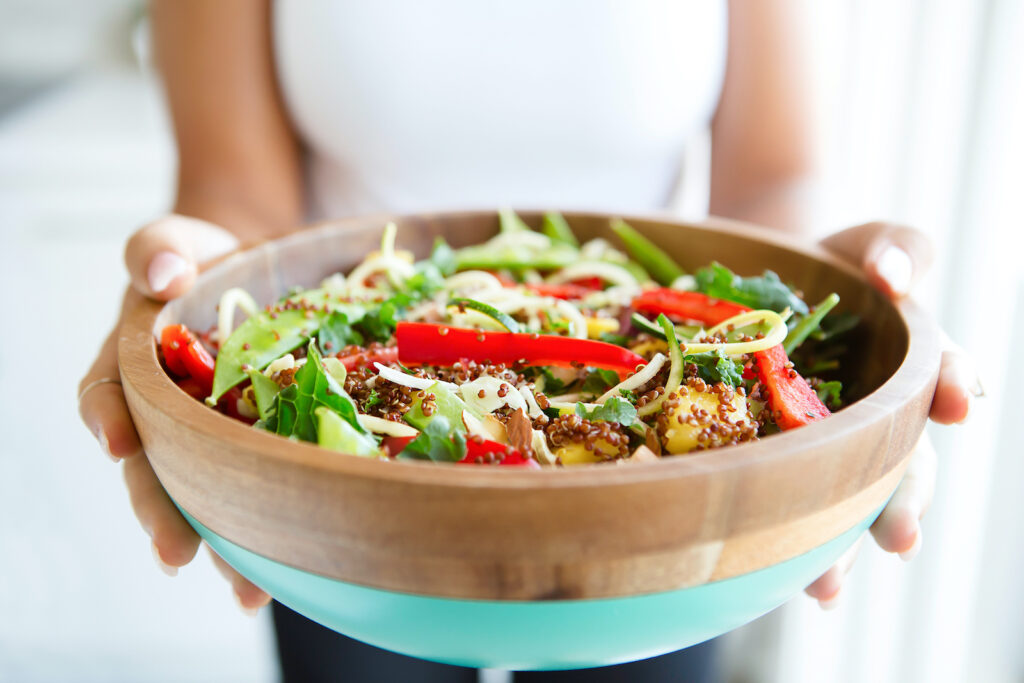 6. Eat something healthy
I'm not going to lie: I like chocolate and sweets. I also like salty and fried. But I know deep down in my heart (and around my thighs and backside) that cookies and chips won't give me real energy. When your energy is hitting rock bottom, grab some nuts, a piece of fruit, or some healthy leftovers (like this Simple Vegetable Soup – yum!) that will truly fuel your body.
7. Go somewhere
Breathing the air outside my own home does something good for my mood and energy levels. Even simple things like going to the grocery store or taking a walk can change how you feel for the rest of the day. And while you're out, make it a point to smile at the people you come across. It works wonders!
Get your FREE Simple Decluttering Cheatsheet!
Start feeling at peace in your own home! Learn how to pick the best spot to start decluttering AND step-by-step how to tackle the mess in any room in your house. PLUS get my best tips right in your inbox…and it's 100% FREEEEE!
Your email is safe with us. We wouldn't dream of sharing it with anyone else!
"I keep every email you send out. You are so spot on with your advice." – MaryLou
8. Get rid of clutter
A messy house is draining. Clutter robs you of your sanity, your relaxation, and your joy. When your house is cluttered with stuff you don't need (or stuff that needs put away), it's hard to concentrate or relax. If you aren't even sure where to start, you might want to begin with these simple ways to fight clutter every single day.
9. Take a short nap
When my kiddos were little, I would occasionally take a cat-nap on the sofa while they were watching a video or resting in their rooms. Now, I set my phone's timer for ten or twenty minutes and just lay my head back on my chair for a really quick doze. Taking a short power-nap will refresh and energize you. The key is setting a timer or alarm so you get the benefit of a quick snooze without sleeping the day away.
10. Talk to someone big
We all love our kids, but whether they're toddlers or teenagers, they're exhausting. Sometimes you just need to have a conversation with someone who doesn't need you to wipe their nose or fix them something to eat (Amen?). Take a few minutes to get and give some grown-up encouragement, even if it's just by texting back and forth with someone who makes you smile.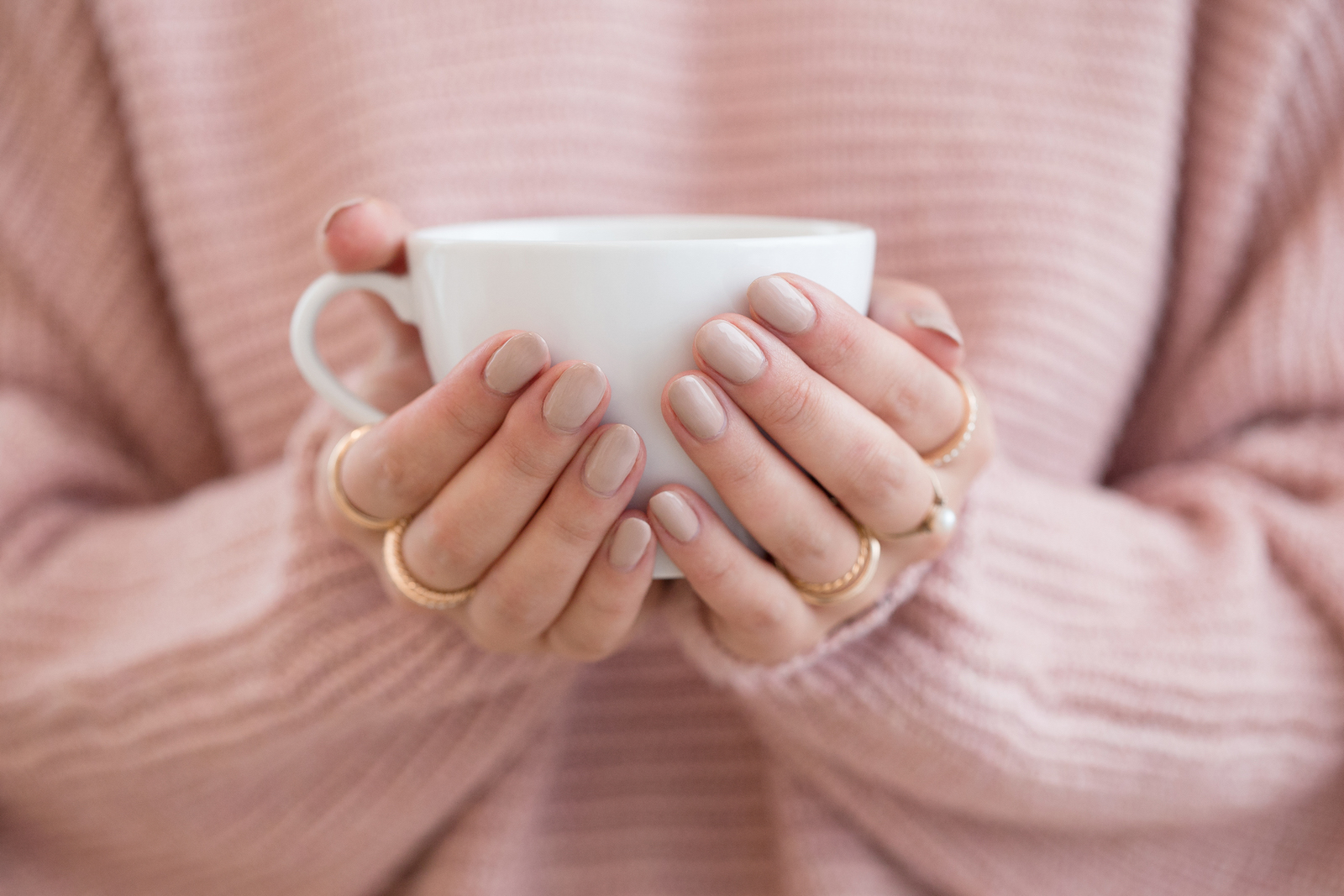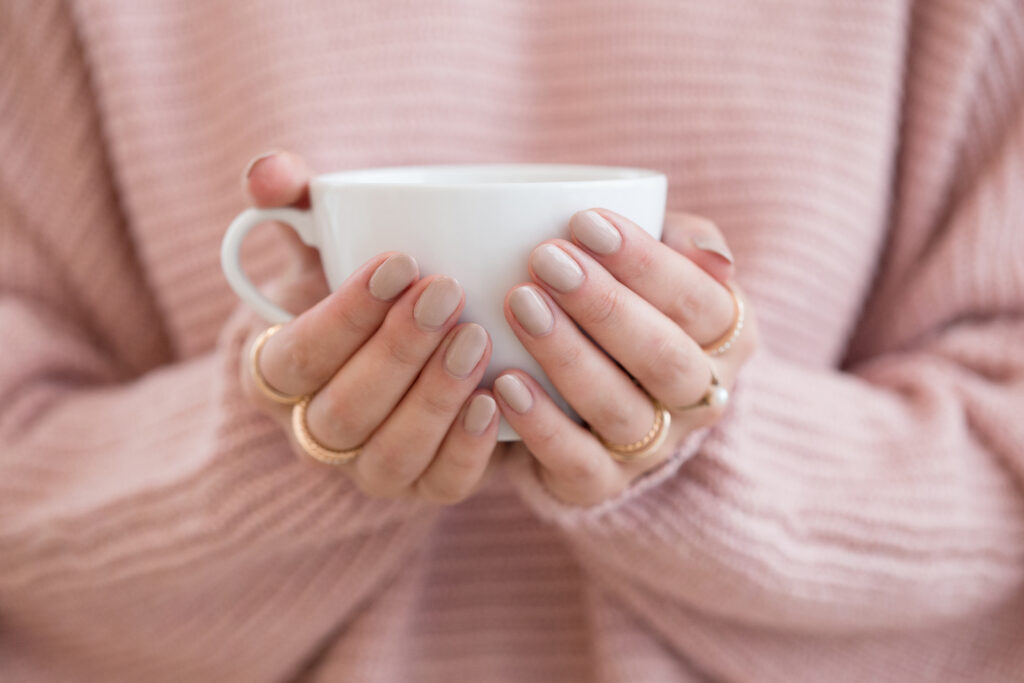 11. Drink some coffee or tea
I love tea. I could live off tea. Tea is my friend. Having a pot of tea (or coffee, if that's your thing), not only gives a you jolt of caffeine, but also makes you feel like you've given yourself a little treat. That combination will give you a smile and some energy to push through a little longer.
12. Eat chocolate
Oh, how I love chocolate. Eating a couple bites of chocolate (usually while locked inside my bedroom so no lurking children catch me in the act and ask for their share), makes me feel like I did something special for myself. You need a special treat every now and then, so keep a small stash of goodies that are only for a pick-me-up emergency.
13. Plan a date
I love my husband. Love, love, love him. Something bad happens to me when I don't spend enough time with him. I need to be refreshed by him, and he needs to be refreshed by me. Plan some time out with your sweetie, or even just an at-home date after the kids go to bed. Grab a favorite dinner or desert from a local restaurant and make it a special evening, whether you're at home or out on the town.
14. Listen to music
When I feel like I can't push myself through one more task, I'll turn on some music and let it lift my spirits. Put on something upbeat and get moving. You might even see what tasks you can get done around the house before the next song stops (hey, whatever works!).
15. Serve someone else
It seems counter-productive to serve someone else when I barely have anything left for my own necessary tasks, but looking outside myself takes my focus off me-me-me, and that's always a good thing. As you look for ways to serve your family or help someone in your church, you'll suddenly find your own tank is being filled up, too.
Do What You Can
You can't always control what's going on around you. You can't force a sick baby to sleep through the night. You can't take off work every time we need a nap. You can't make the rain clouds stop blocking the sun.
But even though you can't control the myriad of factors that are zapping your energy reserves, you can do some simple things that give you energy and brighten your mood. Instead of barely getting by or running on fumes, try a few of these ideas and see if they help you have more energy today!
What are some of YOUR favorite ways to boost your energy?
Get your FREE Simple Decluttering Cheatsheet!
Start feeling at peace in your own home! Learn how to pick the best spot to start decluttering AND step-by-step how to tackle the mess in any room in your house. PLUS get my best tips right in your inbox…and it's 100% FREEEEE!
Your email is safe with us. We wouldn't dream of sharing it with anyone else!
"You should see my house right now. Thank you so much for everything!!" – Carly