When everything seems to be a mess, it's hard to know where to start cleaning your house. Answer these questions to decide where to spend your time and energy for the greatest impact.
There are a million and one things calling out for your time and attention, and you only have a limited number of minutes each day to spend on cleaning and organizing your home.
And honestly, even if you had an unlimited amount of time to devote to cleaning, you probably wouldn't want to waste the bulk of your days doing nothing but sorting and scrubbing. (I know I sure wouldn't!)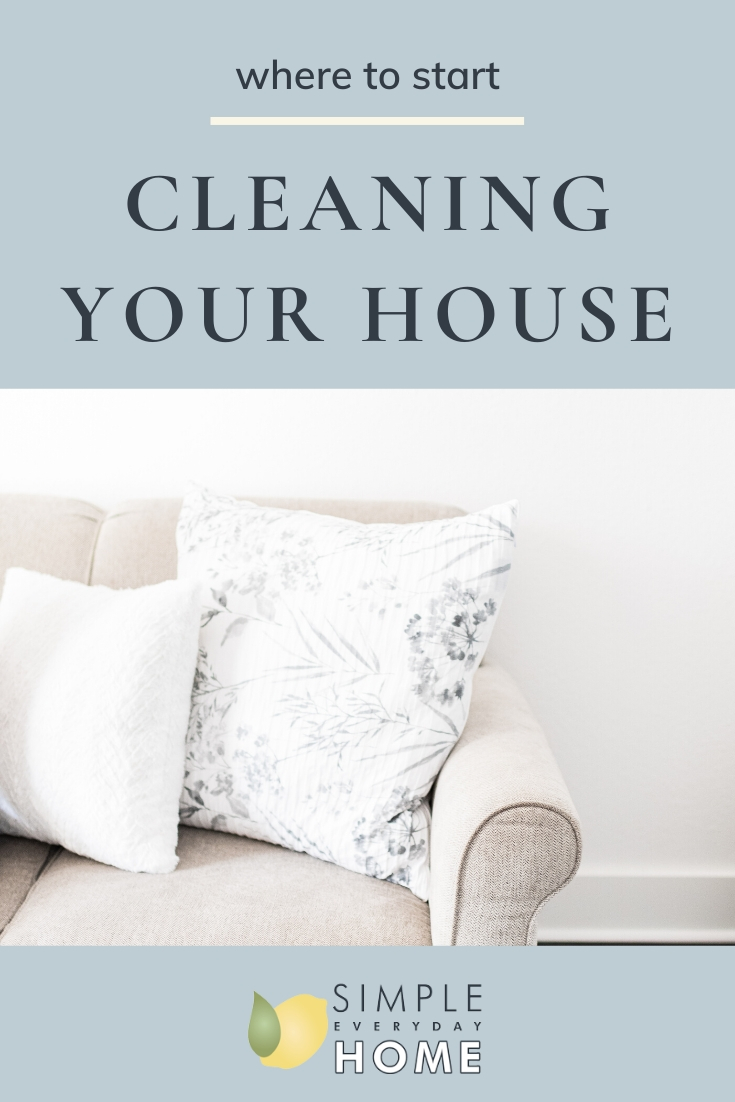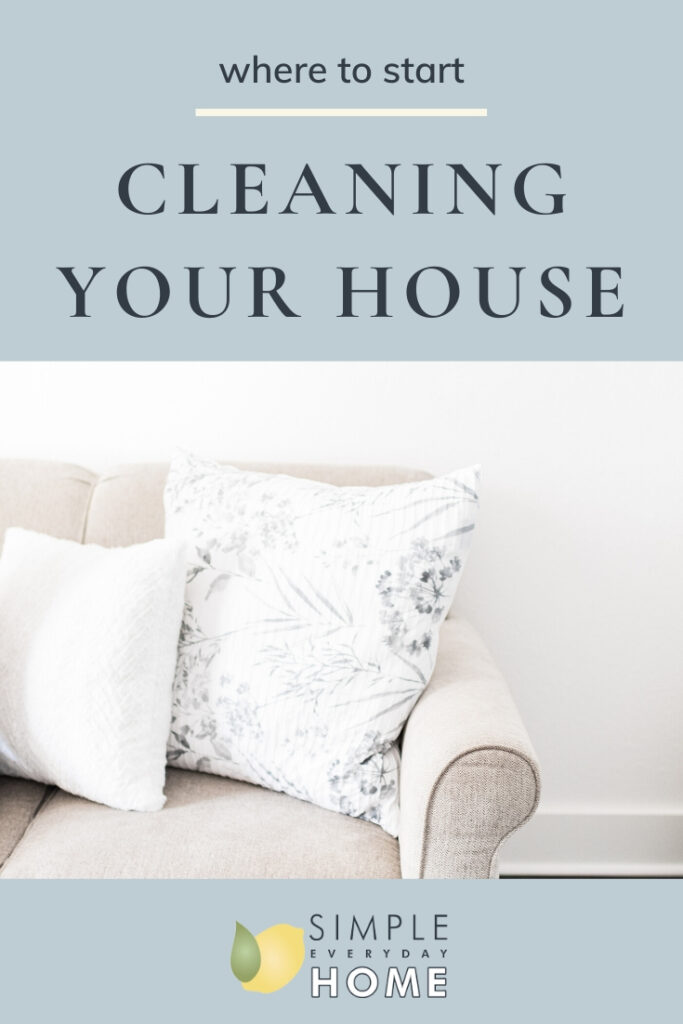 Whether your house is a complete disaster area that you can't even walk through, or if it's just in a state of annoying-mess-everywhere-you-look, you have to decide where to start cleaning your house so you know what to do first and where to focus your organizing energy.
Sometimes that's easier said than done.
I have this "wonderful" habit of only tackling the cleaning and organizing jobs I enjoy. Then, I sort of leave everything else undone until I can get to it "sometime later."
Like next week. Or next month. Or never.
For example, I actually enjoy cleaning out the bathroom cabinet because it's a small space, so it's quick to organize and makes me feel like I accomplished something with my day. Score!
But I don't like to clean the shower, or the toilet, or the bathroom floor. Yuck!
I seriously could clean out and organize the bathroom cabinet every day of the week without batting an eye. And I could avoid cleaning the bathroom floor and fixtures for two months straight without letting the disgusting mess drive me to take action.
I'm good like that.
So, knowing that I don't have the best radar for what really deserves a chunk of my cleaning and organizing time, as opposed to what could probably wait until other jobs have been taken care of, I've come up with a few questions I ask myself before diving into a task.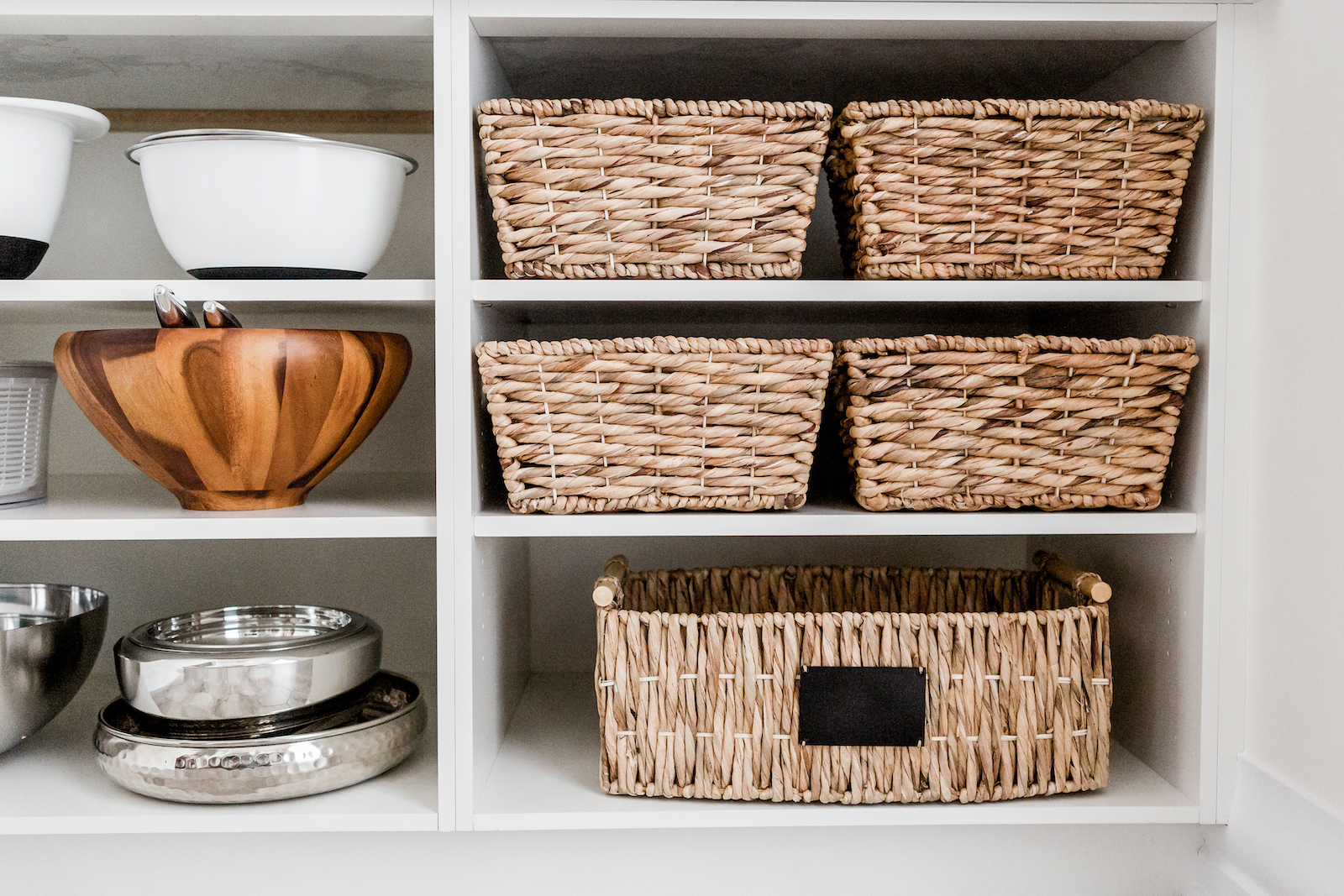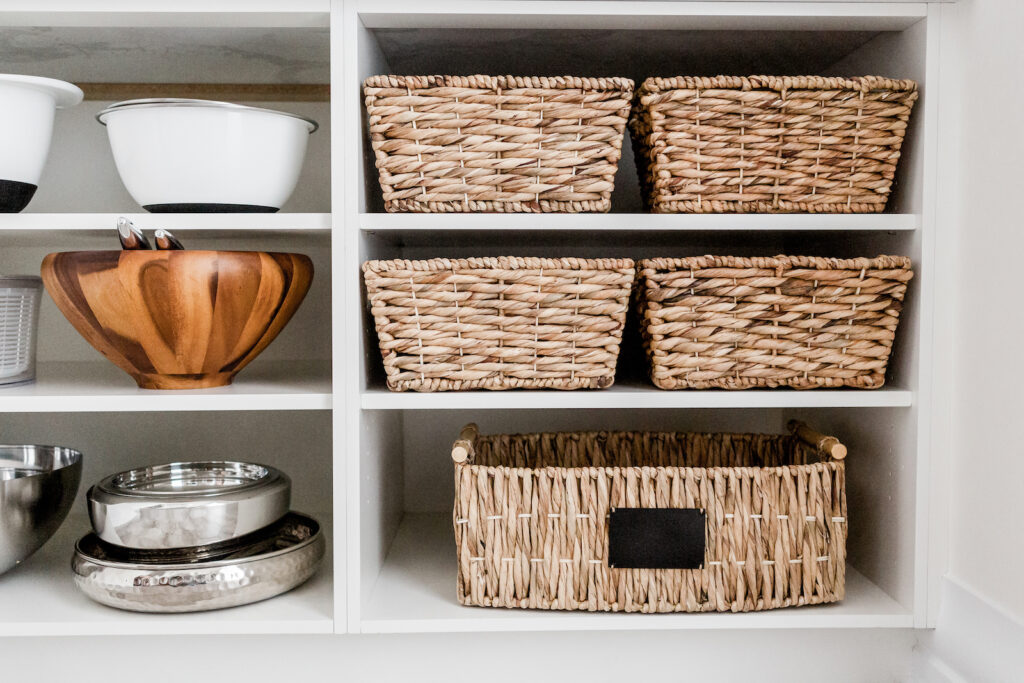 5 Questions for Where to Start Cleaning Your House
1. What tasks will be the greatest blessing to those around me?
Does your husband feel stressed when the mail piles up on the counter? Does he especially appreciate when you detail clean the coffee maker? Would your children be able to play by themselves better if their toys were sorted and put away?
Choose cleaning and organizing tasks that will be an encouragement to others, rather than only focusing on those chores that are enjoyable.
2. What tasks are the most necessary?
Will you be having visitors soon who will need the guest room? Are the bathrooms clean enough if a friend drops by unexpectedly? Is the desk so messy that bills and important papers keep getting lost?
If you're expecting company soon, prioritize the tasks that need done before they arrive. If you're continually losing things or wasting time because of a mess, then cleaning that area a top priority.


3. What tasks will make the most noticeable difference?
If someone were to walk into your house, what is the first thing they would see? Do you avoid making dinner because the kitchen counters are covered with junk? Is the bathroom such a mess that it's hard for anyone to get ready in the morning?
Spend the bulk of your time doing things that can be seen instead of pouring all your energy into rooms or closets that are rarely used.
4. What tasks will promote a peaceful environment?
Do you get a knot in your stomach when you walk into your bedroom closet? Is it hard to enjoy relaxing with your family because of the mess on the living room floor? Are your kids continually frustrated in the mornings because they can't find the clothes they need?
You do not have to live with an anxious feeling because of the condition of your home. Neither does your family. Make small steps toward creating a peaceful retreat.
5. What tasks would be on the must-do list if we were selling our home?
What details would a prospective buyer notice if they walked through your house? What are the things you would clean for someone else? If this wasn't your own home, what dirt and clutter would you see?
There is no reason to wait until you want to get rid of your home to make it into your dream house. Look for easy ways to make improvements without a "for sale" sign in the yard.
You can't clean and organize everything at once. Answering these questions will help you know where to start cleaning your house so you can give your limited time to the tasks that will make the biggest impact. And as you start making visible progress, just might find the motivation you need to keep on going!