Planning for Thanksgiving: 9 Keys to Enjoying the Day with Your Family
Planning for Thanksgiving ahead of time by making a menu and planning out the day is the best way to enjoy the holiday with your family!
I've been cooking holiday dinners for many years. Many, many years and many, many holidays.
Our very first holiday meal was a Thanksgiving dinner for two, served on top of a cardboard box "table" with a bath towel as a tablecloth. We used a disposable foil pan for roasting the turkey, cooked the potatoes in our only pot, and made a salad in our plastic popcorn bowl. It was a pitiful sight, but we were happy.
Over the years, we've graduated to a real table, expanded our menu, added more people, and piled on more stress.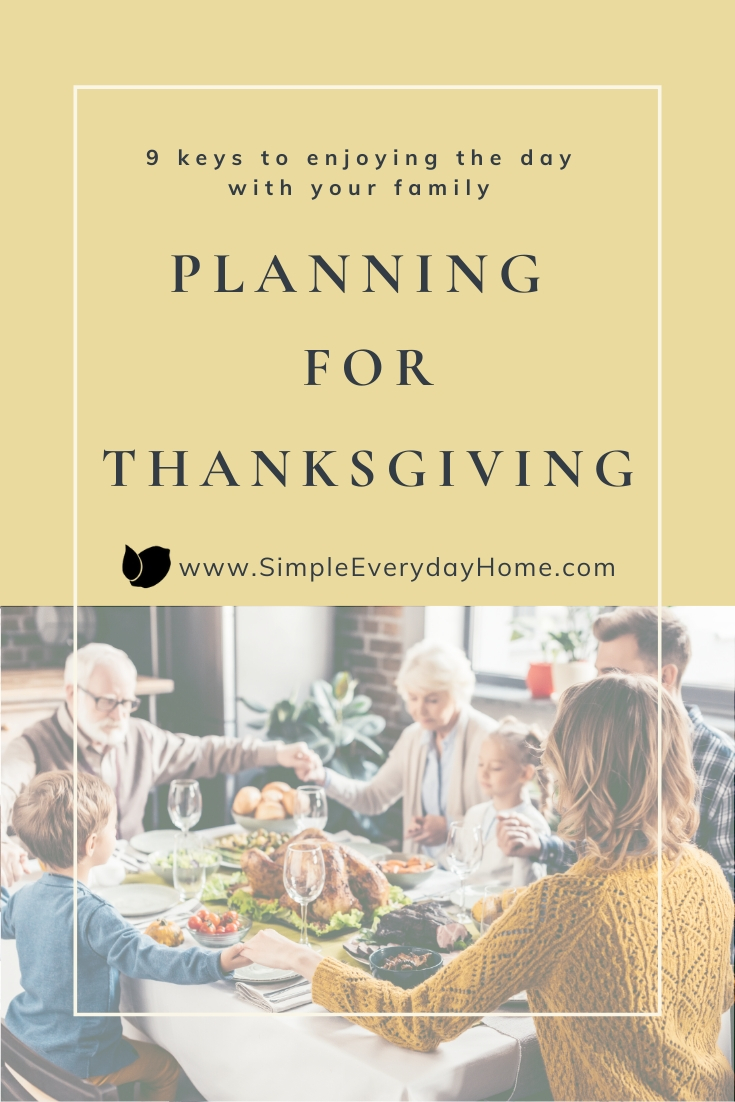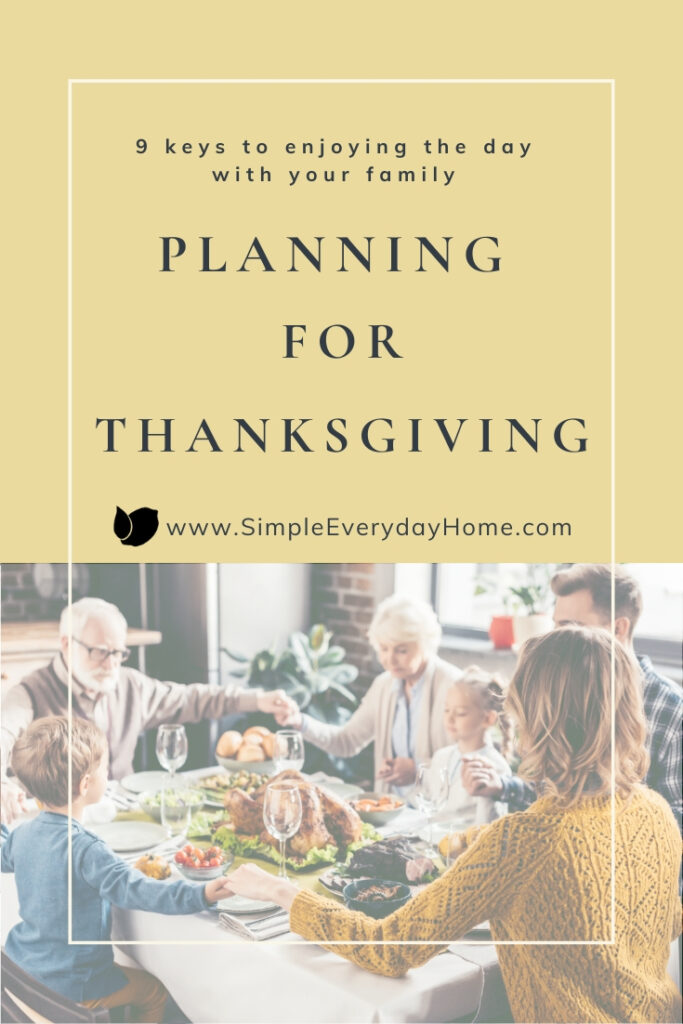 Sometimes our house is full to overflowing with guests…and other times it's just our own little family.
Sometimes we make the table and decorations all fancy…and other times we keep it simple.
Sometimes I cry…and other times I don't.
Because can we all just admit that fixing Thanksgiving dinner (or any holiday meal, for that matter) can be stressful!?
Whether it's for twenty-four, or fourteen, or your family of four, there's just something about cooking a hunk of meat that weighs more than your youngest child that makes it all seem like a very big deal.
The people, the expectations, the inevitable flops, the cluttered countertops, the heat of the kitchen, and the sheer amount of food can cause anyone to have an emotional meltdown. Admittedly, I don't tend to feel very "thankful" when I'm standing in the middle of a destroyed kitchen while a zillion people (or even just five) are waiting to eat a meal that I can't seem to pull together.
If you've ever made a big holiday feast, you know exactly what I'm talking about. If you've never had the pleasure, you're probably lifting your hands in thankfulness for dodging the bullet. And if you're getting ready to cook a big 'ol meal someday soon, you might be starting to hyperventilate.
Well, grab a paper bag, take a few deep breaths, and listen up because it's all going to be okay. Over several years (and way too many tears), I've learned a whole lot of lessons about planning for Thanksgiving dinner and still enjoying the day. It really is possible to make a holiday meal without losing your mind or crying your eyes out. I promise.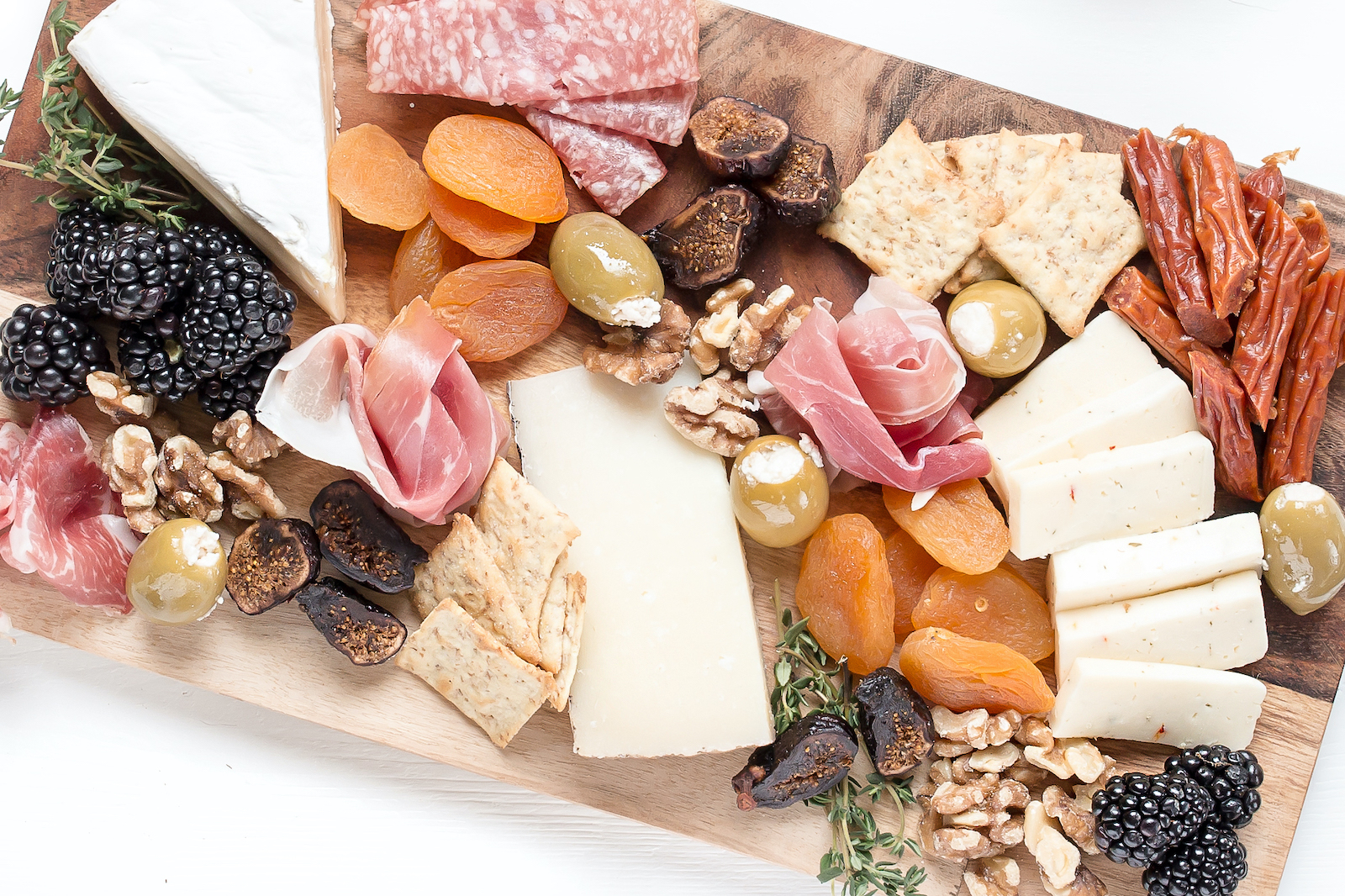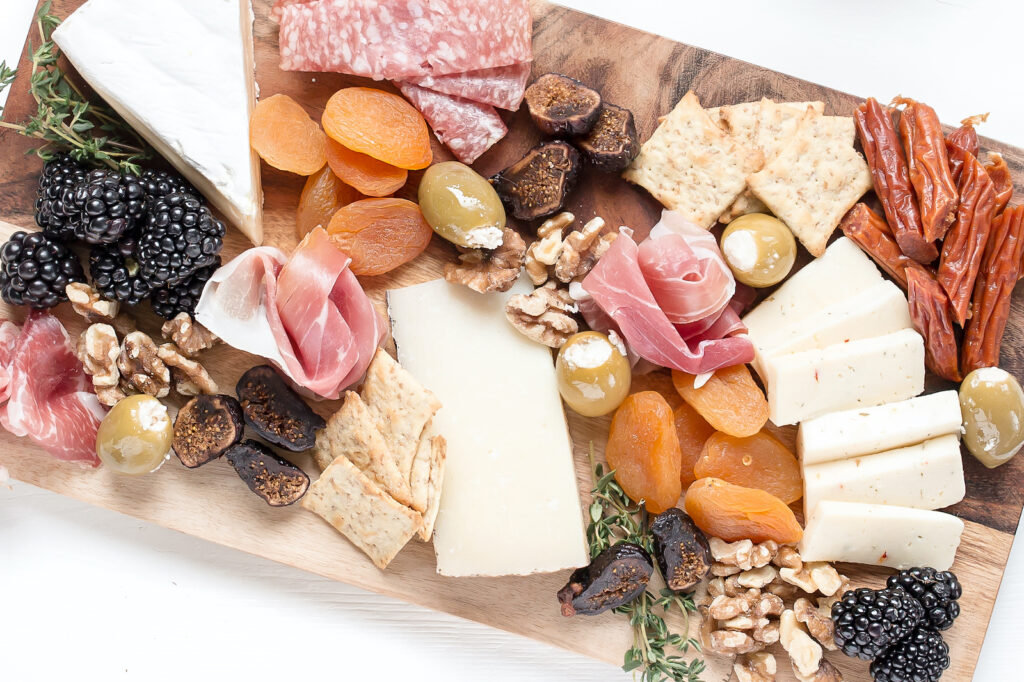 Planning for Thanksgiving Day:
Expect to serve.
I'm just going to go ahead and say it: You are going to work most of the day while the rest of the family plays. If you go into the day expecting to work hard and being thankful for the chance to shower your family with love and lots of food, you won't be as likely to drown in a pool of tears and self-pity.
Allow guests to contribute.
It can be hard accepting help when you need it, but when one of your guests asks what they can bring, tell them! Even if you really want to make the main parts of the meal yourself, it will help defray the cost and give you one less thing to worry about if you let your guests bring things like rolls, dessert, drinks, ice, disposable cups, or nuts and cut veggies for snacking.
Plan for snacks and other meals for the day.
Kids will still want to eat something for breakfast or lunch, even if they'll be eating a feast two hours later. They'll also have the audacity to want an evening meal while the adults are still trying to sit down without popping a button. Pick up things like nuts, chips, raw veggies, cheese and crackers, and sandwich fixings for easy eating throughout the day and evening.
Get Your free
Holiday Quick-Clean Cheatsheet
For a no-fuss holiday-ready home!
Your email is safe with us. We wouldn't dream of sharing it with anyone else.
Serve the big meal in the afternoon or evening.
It can be very helpful to push your mealtime to later in the day, rather than aiming for a traditional lunchtime. It buys you some extra time to get everything finished up, and it doesn't force you to set your alarm for two hours before sunrise just to get the food started.
Do not try too many new recipes.
Although it's tempting to show off your cooking skills by making some fancy new recipes, just resist. Please, please resist. It's never a good idea to experiment in the kitchen when you're already making thirteen different dishes and you have a house full of people who are starving half to death. (Ask me how I know.)
Prep the day or week before.
Cut veggies, bake bread, and make pies the day before the meal. You will be thankful for having a few less things to do. Plus, some tasks (like making pies) always seem to take twice as long as you expect, and putting it off until the day of the meal gives you very little margin for error.
Plan out serving dishes and serving spoons.
The day before the big meal (earlier if you think you'll need to borrow things), set out all your serving dishes and mark what will go in each one with a sticky note. This is so helpful when lots of hands are in the kitchen and trying to help dish up all the food at the last minute.
Make a menu plan for the rest of the week.
If you've spent one entire day cooking, you most likely won't feel like doing the same thing the very next day. Make a meal plan that uses up leftovers and includes other simple meals to serve for a couple of days until the shock and exhaustion wear off.
Make a detailed time schedule for the day.
This has been a game-changer for me. Making a time schedule for the entire day that includes prep work, cooking times, periodic clean-up, and even family necessities will keep the day flowing smoothly, help you remember all the details, and ensure that everything gets done and to the table.
I show you the entire step-by-step process I use for making a time schedule for the big day in my Simple Holiday Home Action Kit! I even include printable timetables, grocery list templates, menu planning pages, plus more! You can see all the fun details RIGHT HERE!
Making a big meal, especially on a holiday, is a unique opportunity that you have to show love to your friends and family and to create special traditions and memories. Embrace it and enjoy it!
Get Your free
Holiday Quick-Clean Cheatsheet
For a no-fuss holiday-ready home!
Your email is safe with us. We wouldn't dream of sharing it with anyone else.