Living a simple lifestyle isn't one-size-fits-all. It's possible to simplify your home and your life in a way that works for your unique family, without having to become a minimalist.
My husband and I used to live a simple life. A very, very simple life. Our entire collection of furniture consisted of one green striped sofa, a television on a TV stand, and a borrowed card table.
Our closets had plenty of space, our bathrooms had very few towels, and our kitchen held just enough pans and dishes to ensure our survival. Our house was pretty empty.
We were minimalists by necessity, mostly because we didn't have any extra money. If something cost more than a gallon of milk, we opted for the milk. We were ultra-frugal, weighing every purchase carefully, which meant we didn't have much clutter. We couldn't afford it.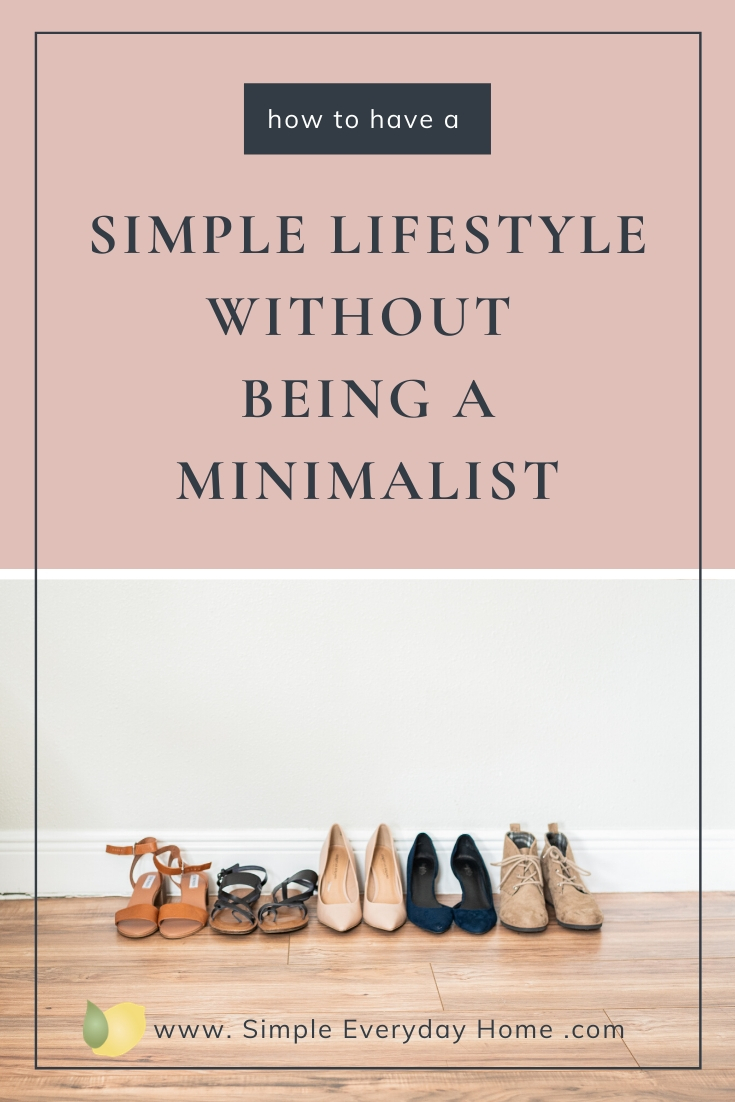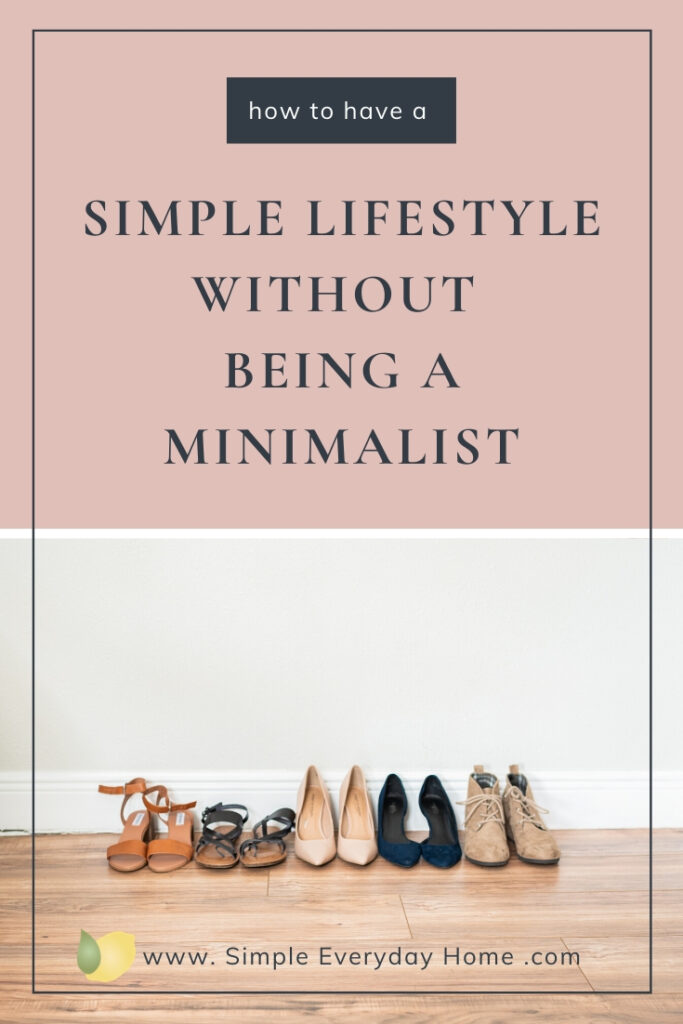 A lot has changed in our lives since those early years.
Fast forward to today, and we have more kids, more money, and more stuff. We aren't rich, but we now have the luxury of occasionally buying things we probably don't need.
And if I'm being honest, that's not all bad.
It's nice to cook Easter dinner without borrowing pans from my mom. And we like the fact that we have real chairs to go with our real dining room table. We enjoy having plates displayed on our wall and books lined up on our shelves. We're thankful for the things we have.
But the extra stuff isn't all good, either.
Clothes we no longer wear crowd our closets. Books we once wanted are covered with dust. The toys that used to bring joy just get in the way.
And if we don't stay on top of all the sorting and cleaning, that "stuff" can rob us of our sense of peace. It can cause us to feel out-of-sorts, and even downright annoyed.


Not So Simple
I have to admit that sometimes I feel a little left out when people start talking about "simple living" or "minimalism". I think a bare-bones lifestyle sounds really cool and freeing, but I've been in that place of owning almost nothing, and it just doesn't fit me or my family in this season of our lives.
I want to simplify things, but not be simplistic. I want to have less, but not less-than-nothing. I want to minimize, but not be a minimalist.
I think it's important to realize that a simple lifestyle doesn't have to be one-size-fits-all. We don't have to force our families into a mold that might be great for someone else, but a burden for us. Instead, maybe it's best to find some balance.
We each need to find that middle ground between having nothing and having too much. We need to discover what gives us a peaceful feeling when we walk through the door or peek into our closets. We need to search for what works for our own family, right where we are.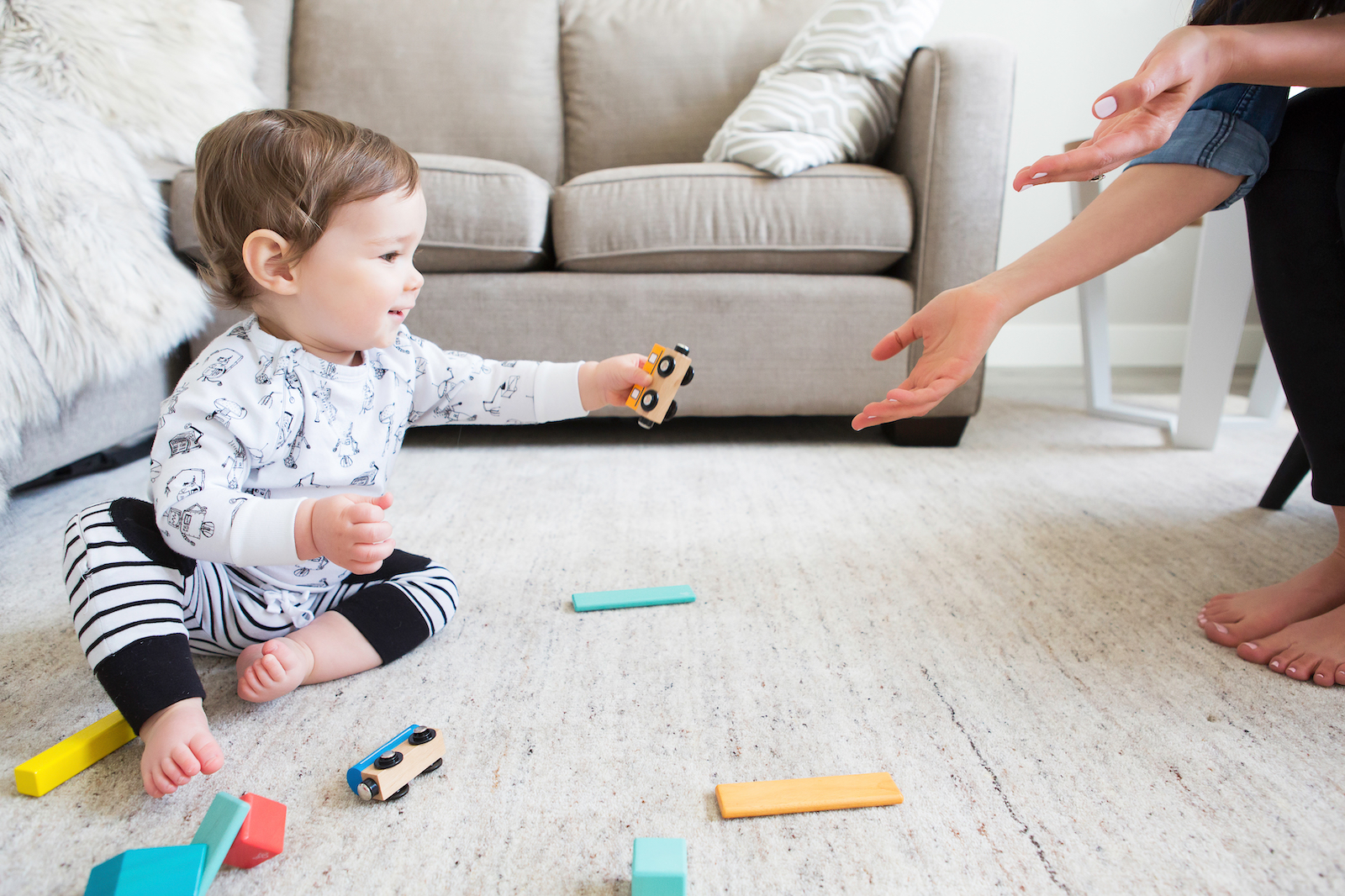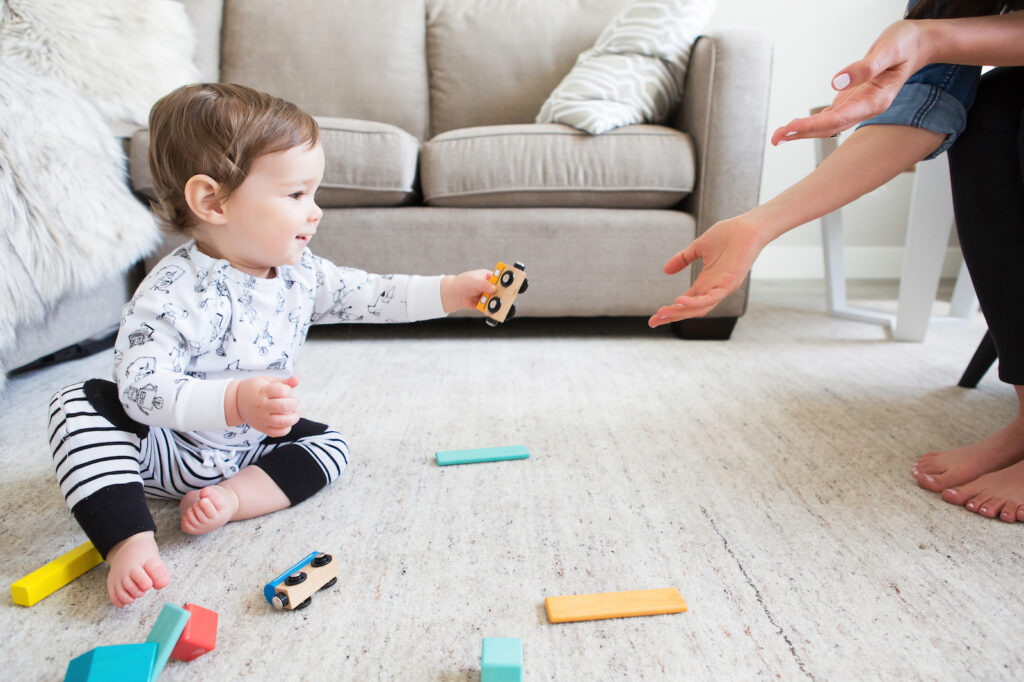 Simply Better
Right now, my home looks rather…um…lived in. I'm sick and tired of stepping over junk and looking under piles. I'm frustrated by the wasted time, the wasted thought, the wasted energy. Something needs to change.
When the condition of our home feels more like a dark cloud than a peaceful haven, it's tempting to wish we could snap our fingers and make our house look like their house. You know the one. That house you see online with the always-clean-dishes stacked in perfect rows and the toys lined up on shelves according to the color wheel. (Seriously, do people live like that?!?)
Basically, it's tempting to want perfection…and to want it right now…and then give up when you realize how impossible it is.
But here's an idea: Let's ditch perfect and strive for better.
That's really what having a simple everyday home is all about. It's about simplifying our possessions and our lives to bring us a sense of peace and order in a way that fits our everyday, real families.
It's about looking past complicated systems and creating simple routines that will make life easier. It's about giving up on the guilt and overwhelm that comes from trying to be someone we're not, and putting our efforts into making our homes better…simply better.
A Simple Lifestyle in Real Life
Just like you, I have clutter that piles up far too easily and mail that gets lost in the shuffle. I fight a constant battle against the laundry monster…I have a usually-too-tight budget hanging over my head…and I dread coming up with an answer to the daily "What's for dinner?" question.
Here at Simple Everyday Home, we're dedicated to sharing real-life solutions to bring a little peace (and a lot less clutter and overwhelm) to your home. We believe that you really can have a comfortable, clutter-free home without having to work all day to make it happen.
We know from first-hand experience that you can have a simple lifestyle and a less cluttered home by taking small, manageable steps every day, and we're so happy to be walking this journey with you!