This simple Glazed Ham Recipe is so vey delicious, and this step-by-step guide makes easy enough to fix for your next holiday meal!
I love, love, love making this simple Glazed Ham recipe for a holiday meal. Love. it.
For one thing, it's ultra-cheap, especially near Christmas and Easter. It's probably the most frugal meat option, and the leftovers are easy to freeze (plus the leftover bone makes this Navy Bean Soup AMAZING!).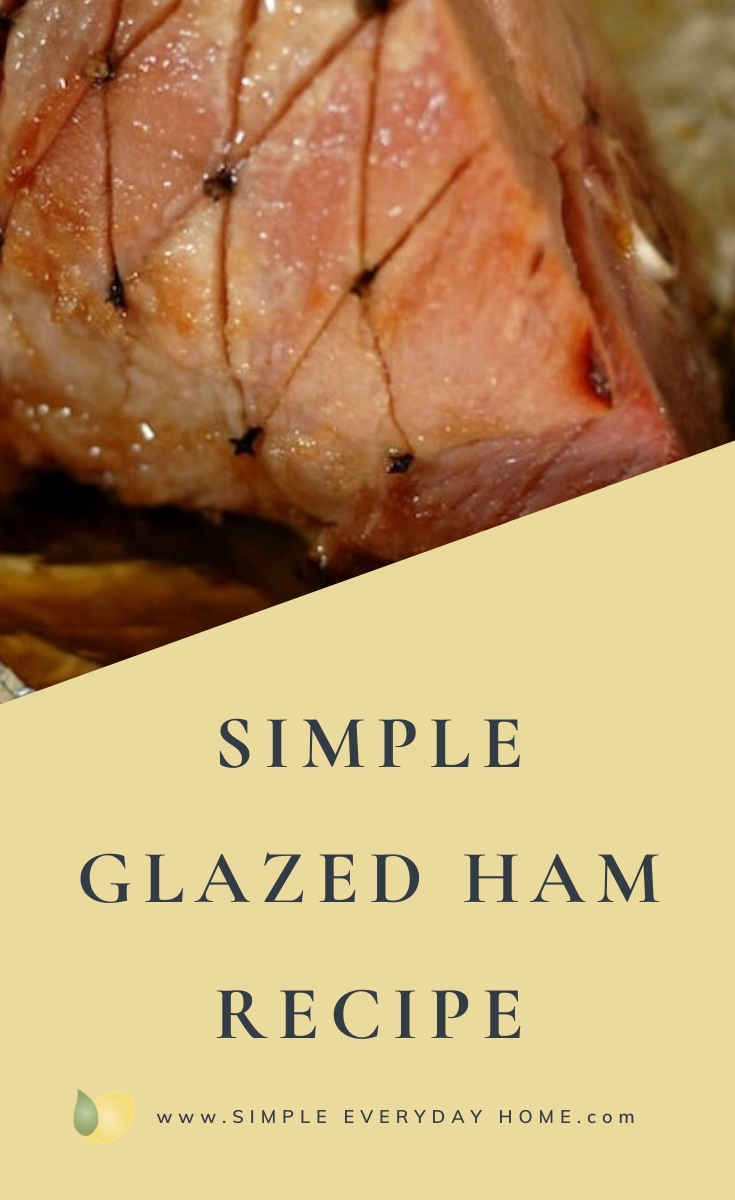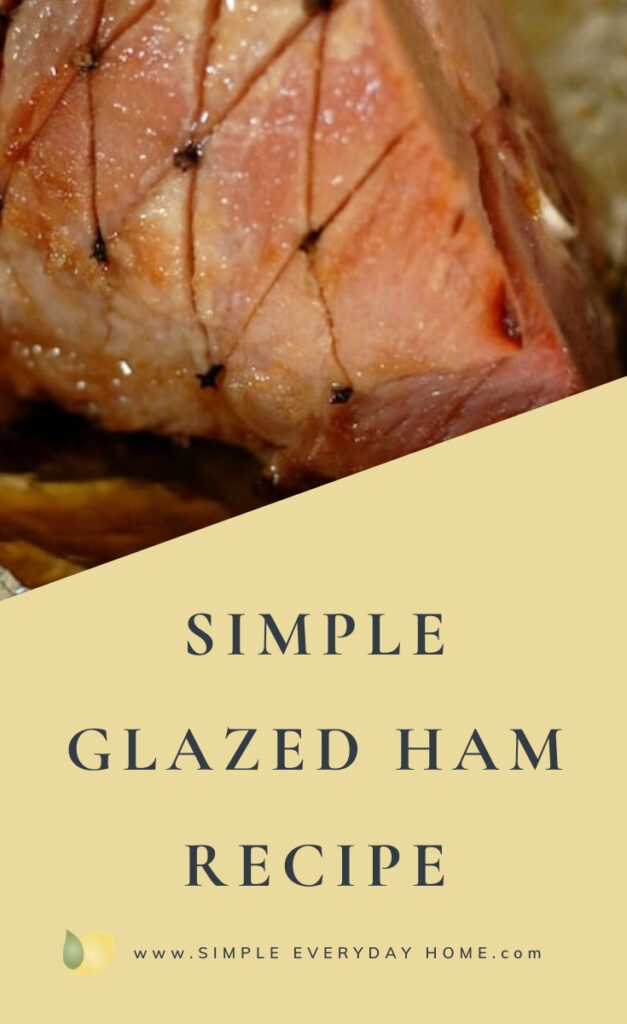 Secondly, it's hard to ruin a ham. Seriously. I've overcooked (or undercooked) my fair share of turkeys, chickens, and pot roasts. And I've cooked fish that could only be described as "fish jerky" (don't ask).
But in all my days – and there are a lot of them – I've never once destroyed a ham. As a matter of fact, I don't think I've ever used this glazed ham recipe without it resulting in pure love and happiness for everyone.


Step-by-Step Guide to Making this Simple Glazed Ham Recipe
I usually purchase some sort of "half ham," or "ham butt," or "shank portion," or a "whole ham" if I'm cooking for a crowd. I've even used a boneless ham, but it makes me sad not to have a ham bone left for cooking in a pot of bean soup. The point is, you can use just about whatever kind of ham your grocery store has on sale.
I used a shank portion this time because the price was crazy-good.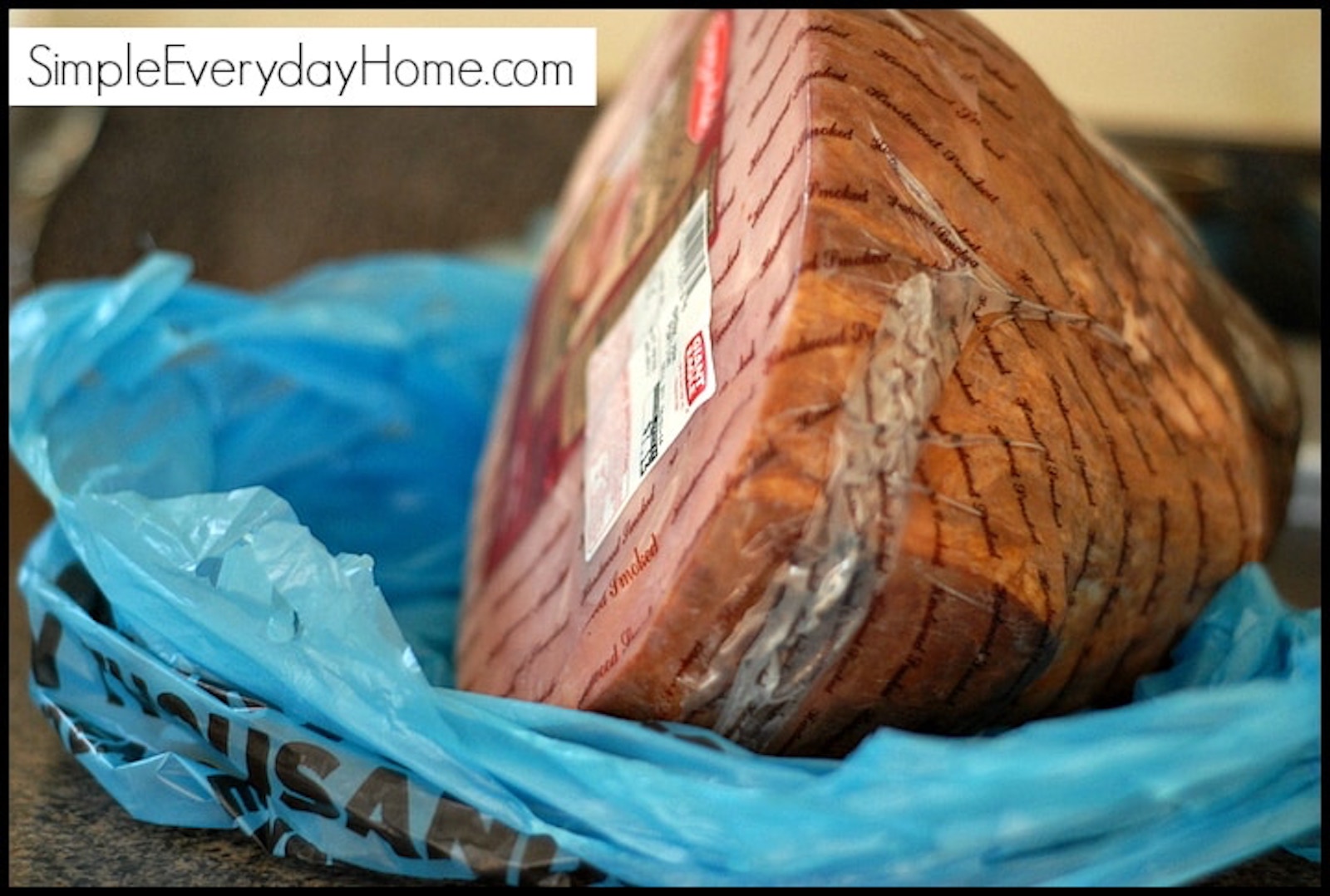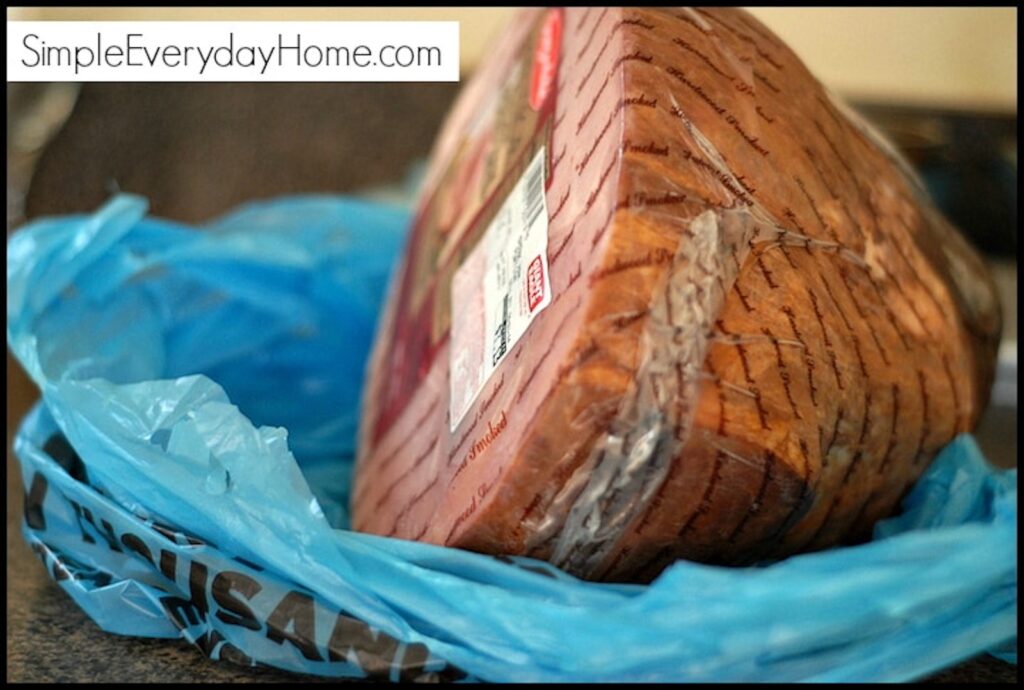 If you set the ham on some grocery bags when you cut off the plastic wrapping, you won't have to worry about the juices going all over the counter…and over the edge…and onto the floor.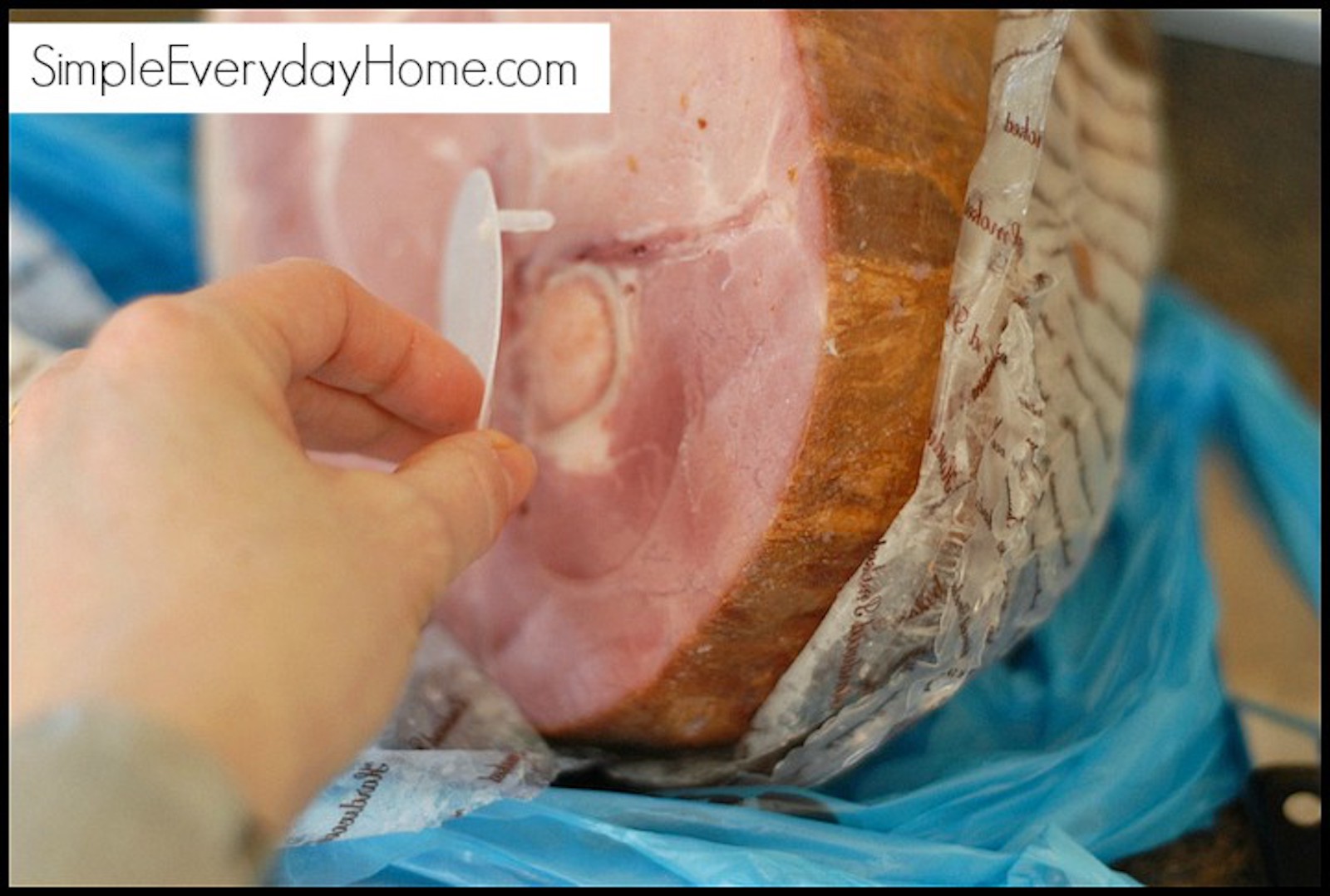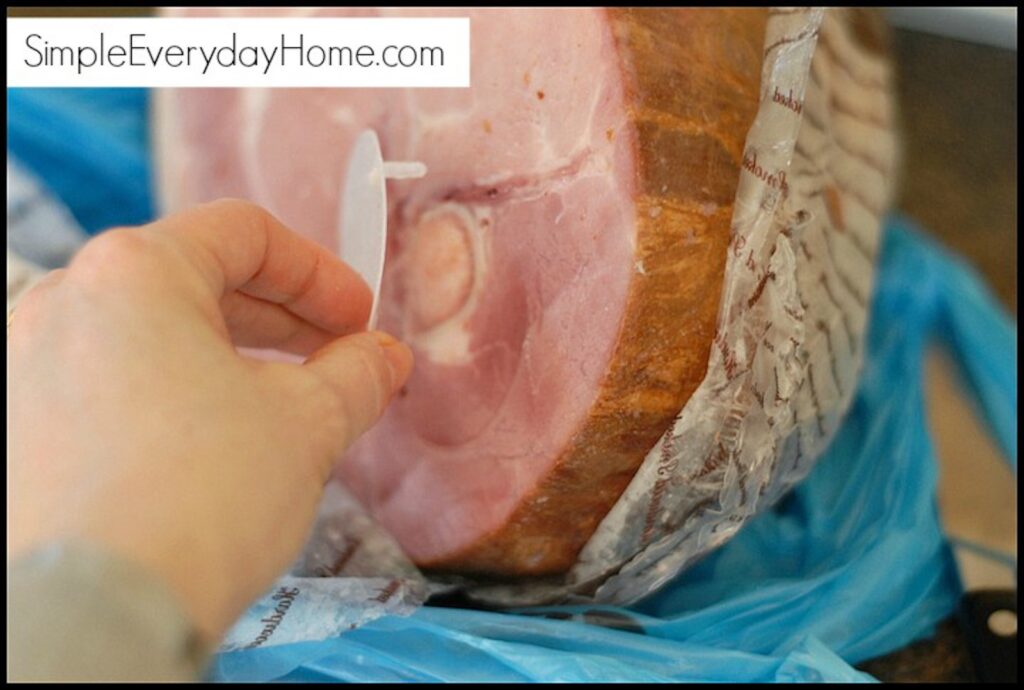 Be sure to remove the little plastic thingie covering the bone, too. And, yes, that's the official name for it. Thanks for asking.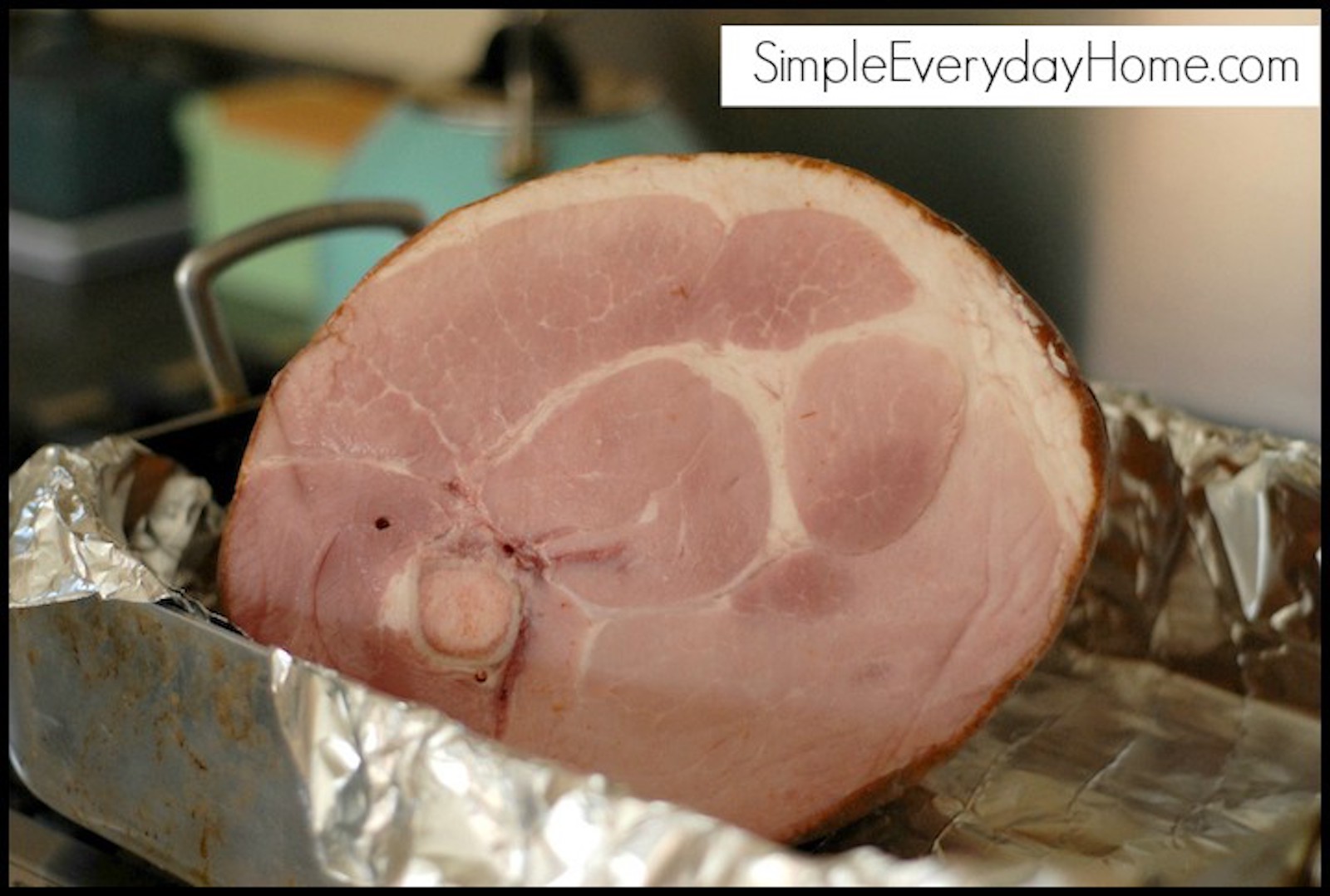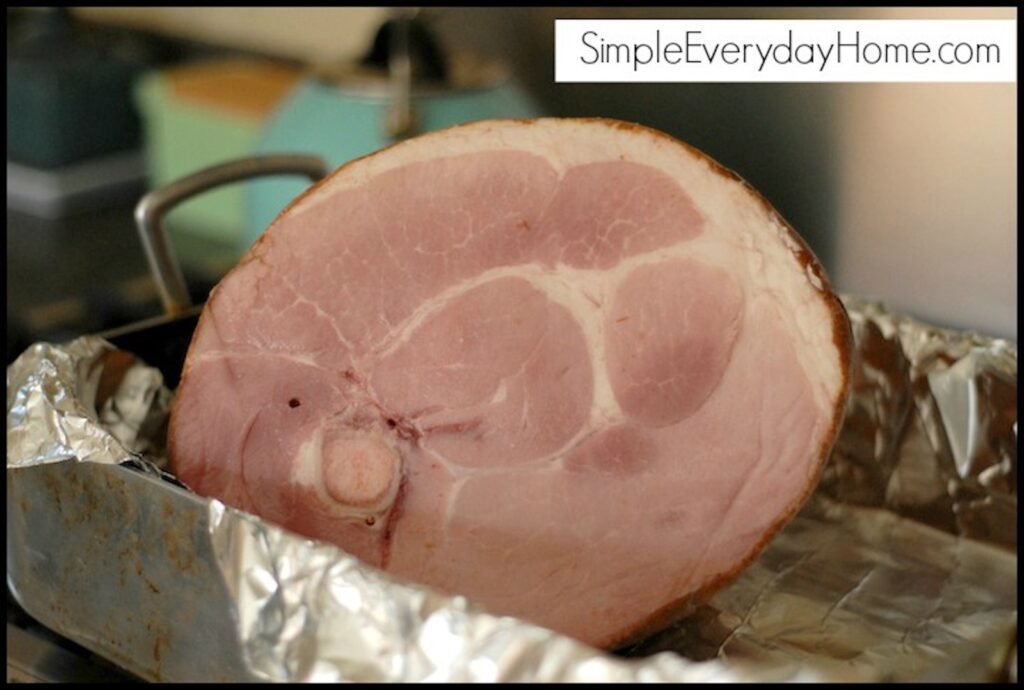 You don't have to do much right now except stick it in the pan. I like to line the pan with foil because it gives me the illusion that the pan will stay clean. Even though the glaze and juices always go everywhere, including under the foil. Whatever.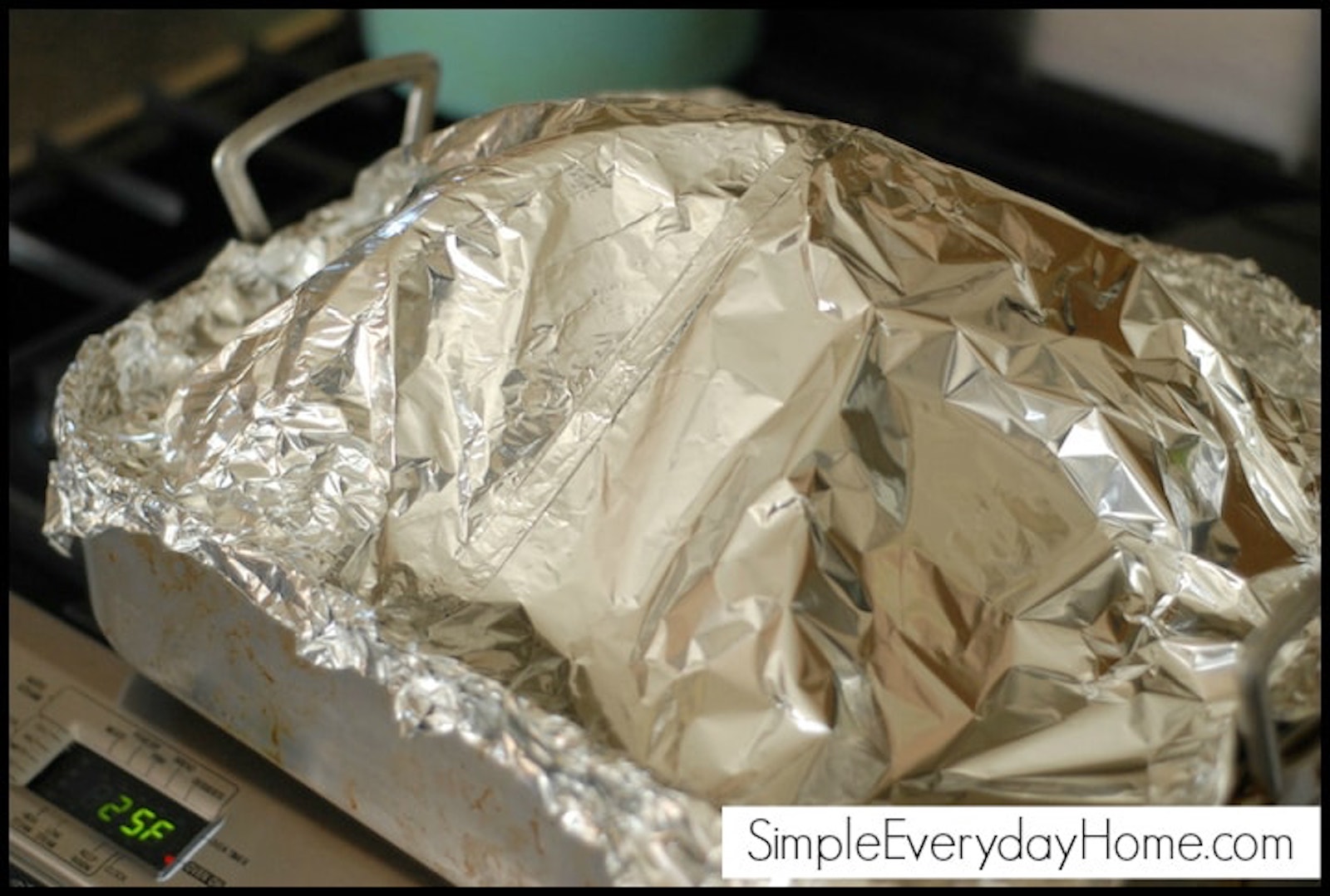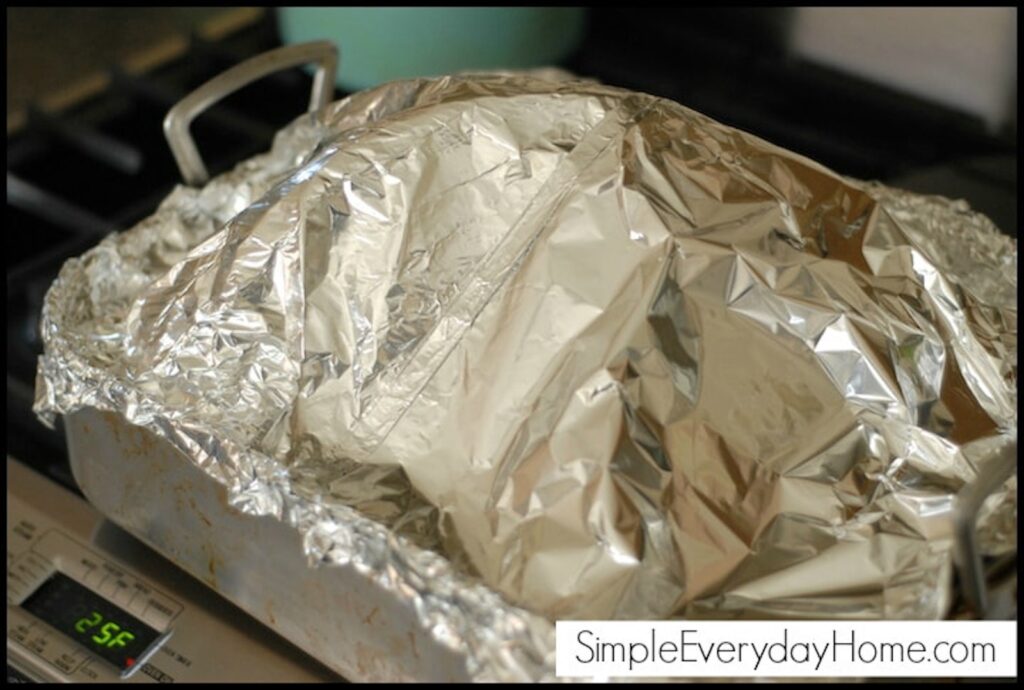 Next, cover it with foil and pop it into the oven for about two hours. It's alright if your foil isn't big enough to cover it. Just fold a couple pieces together and cover it the best you can. Don't worry, it isn't rocket science; it's just ham.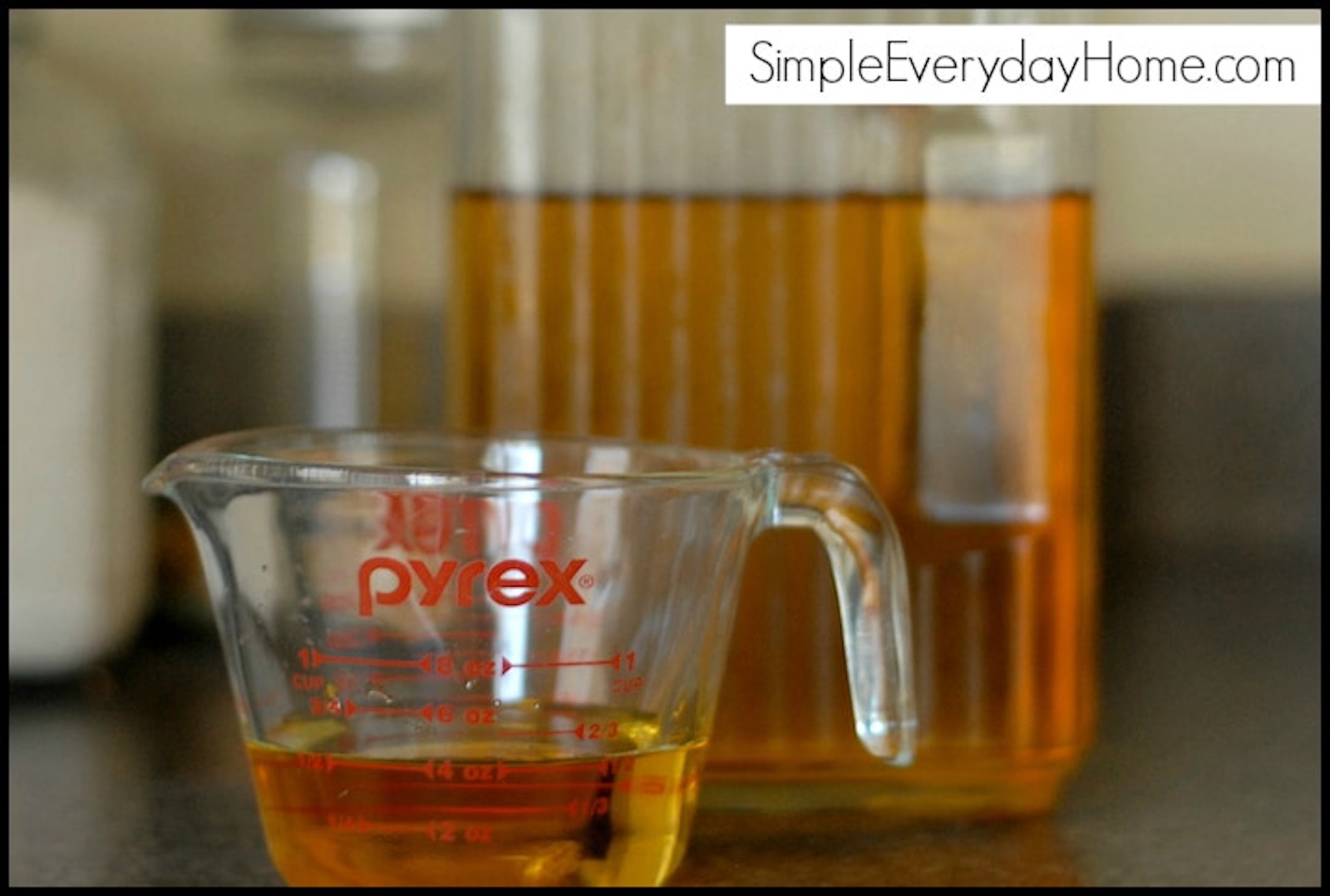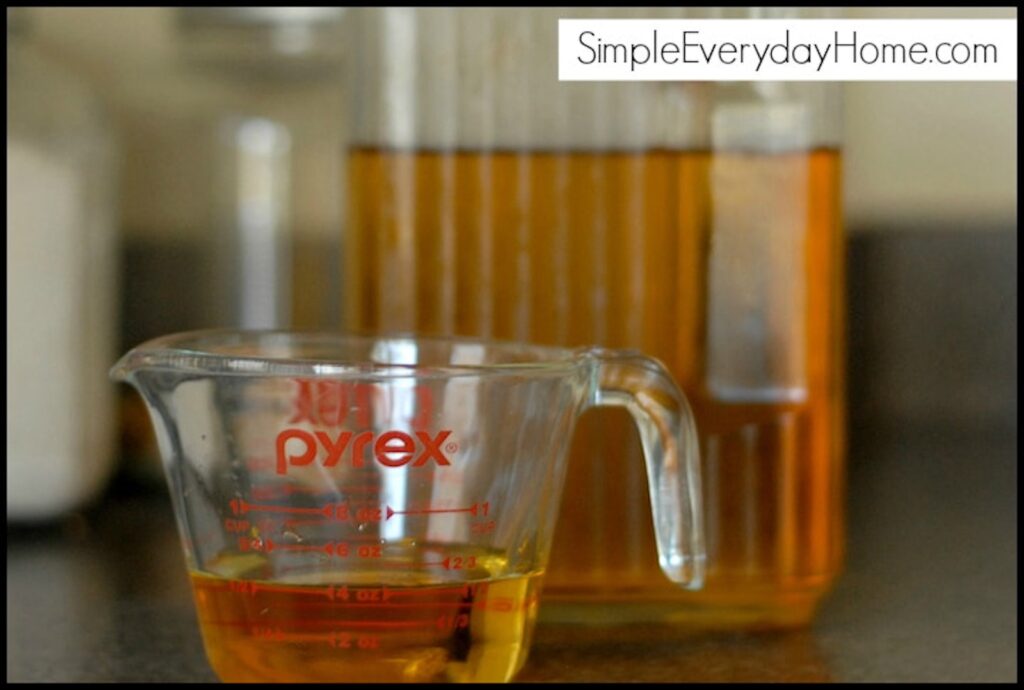 When two hours are almost up, it's time to make the glaze. Start with half a cup of juice. I usually use apple juice, but you could also use cider or pineapple juice. Actually, you could probably use almost any juice, but I like apple best.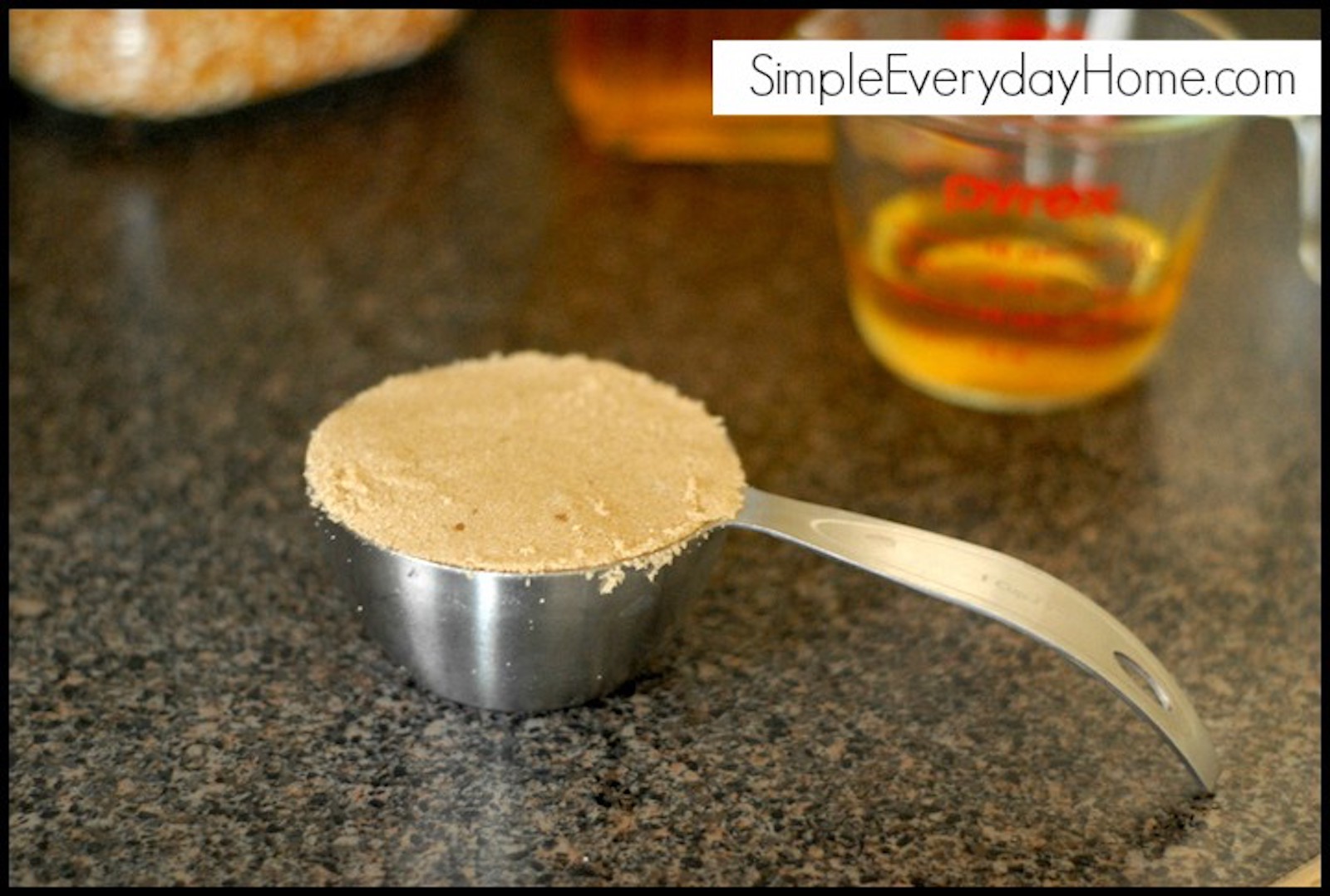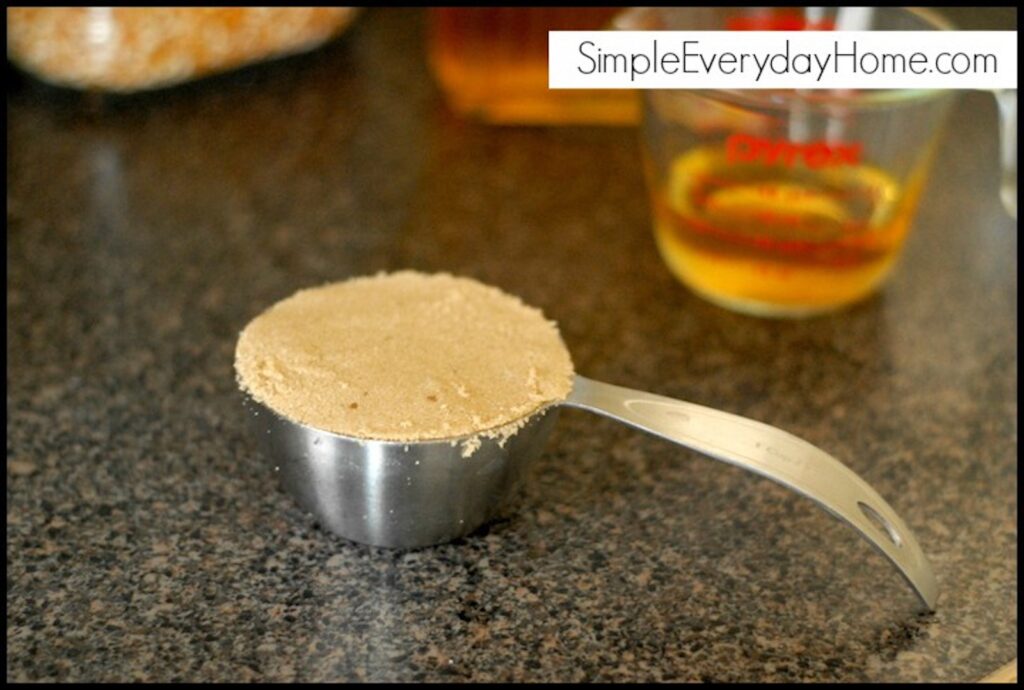 Add one packed cup of brown sugar.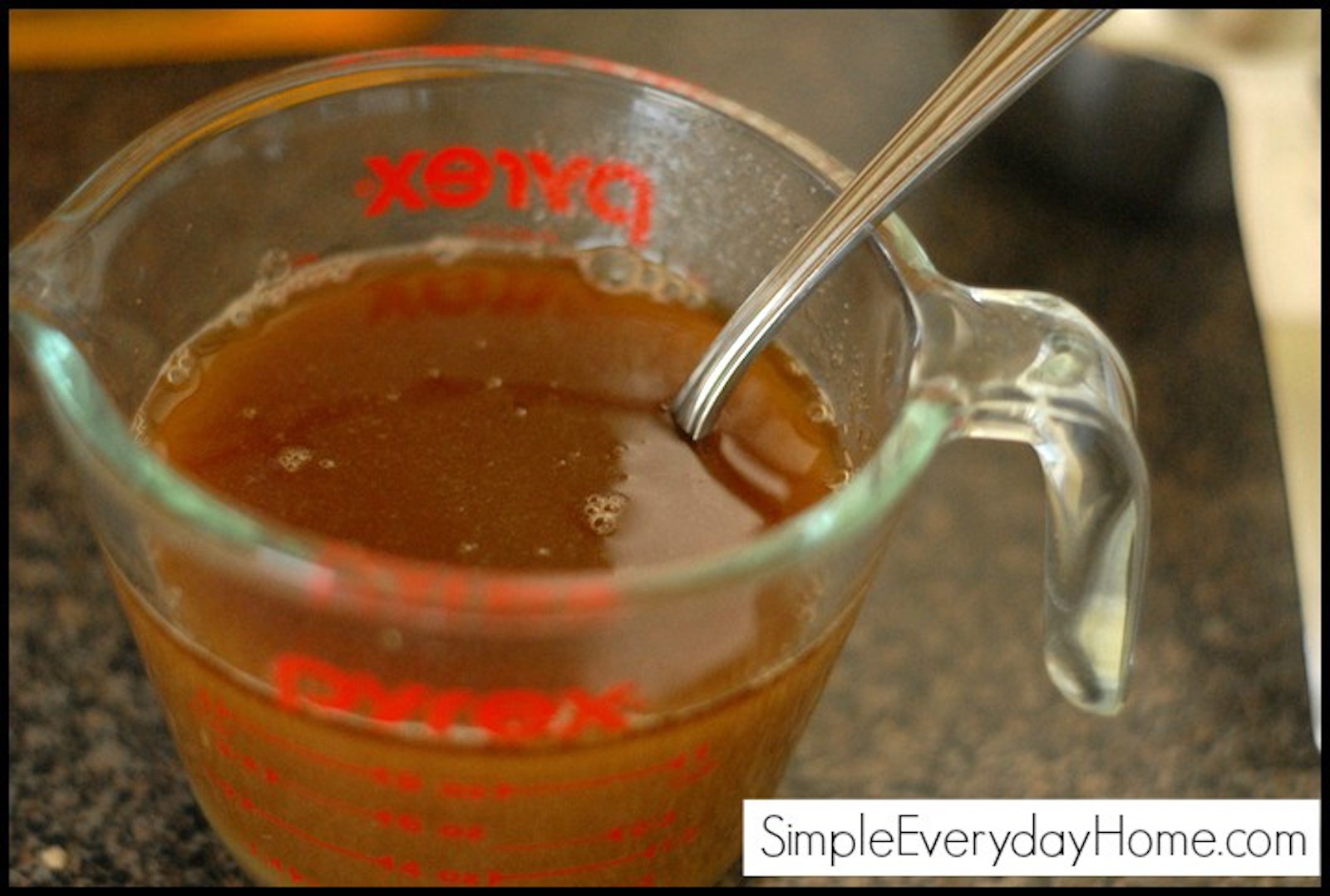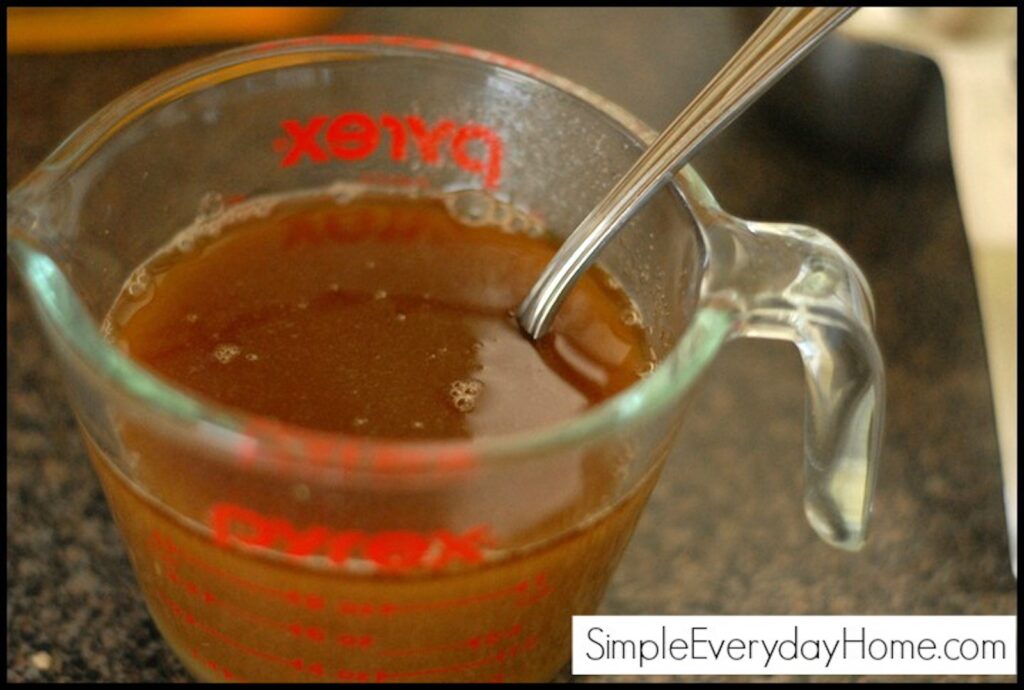 Give it a stir with a fork. It will still be grainy, but that doesn't really matter.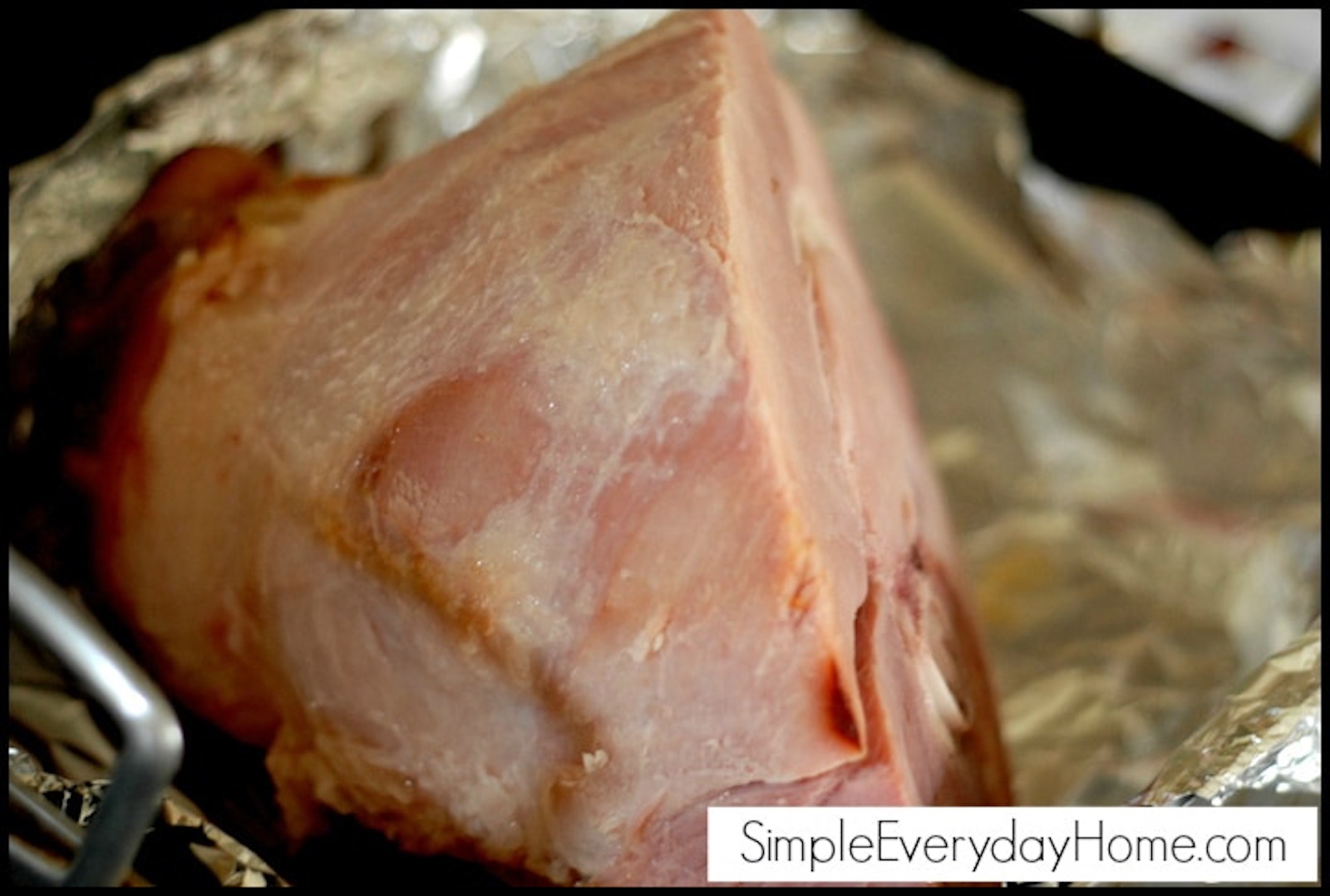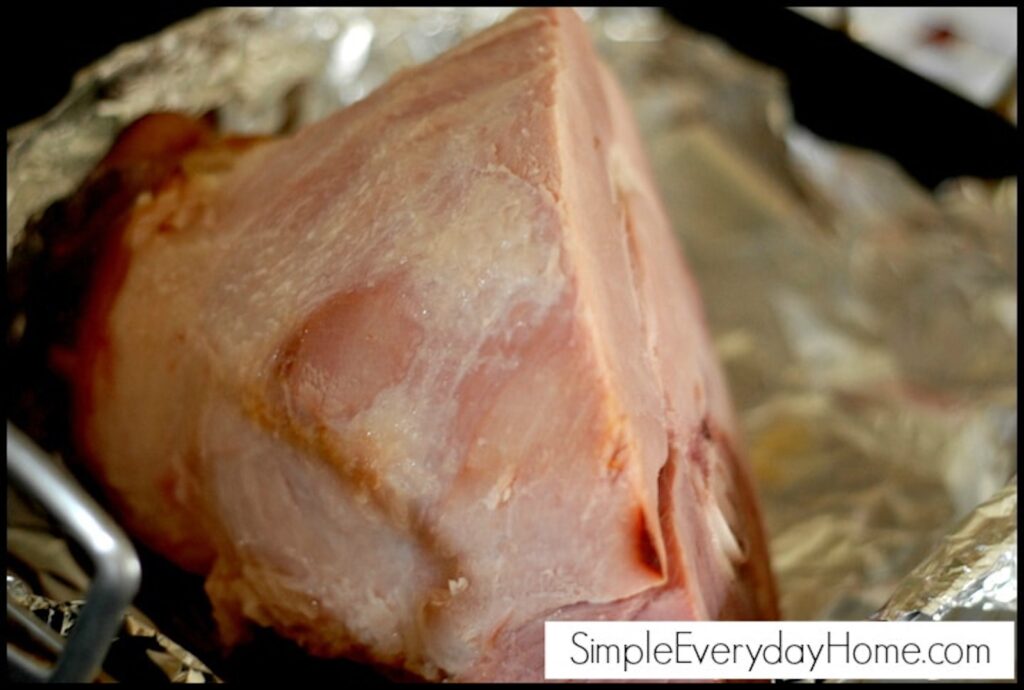 When the timer beeps, remove the ham from the oven, uncover it, and give it a trim. You want to slice off the layer of fat and skin (is that what the brown stuff is?). Only do the top part of the ham where you'll be putting the glaze, and don't worry if there's a tiny bit of fat left here and there. Basically, you want the glaze to be mostly touching ham, not a big 'ol hunk of fat.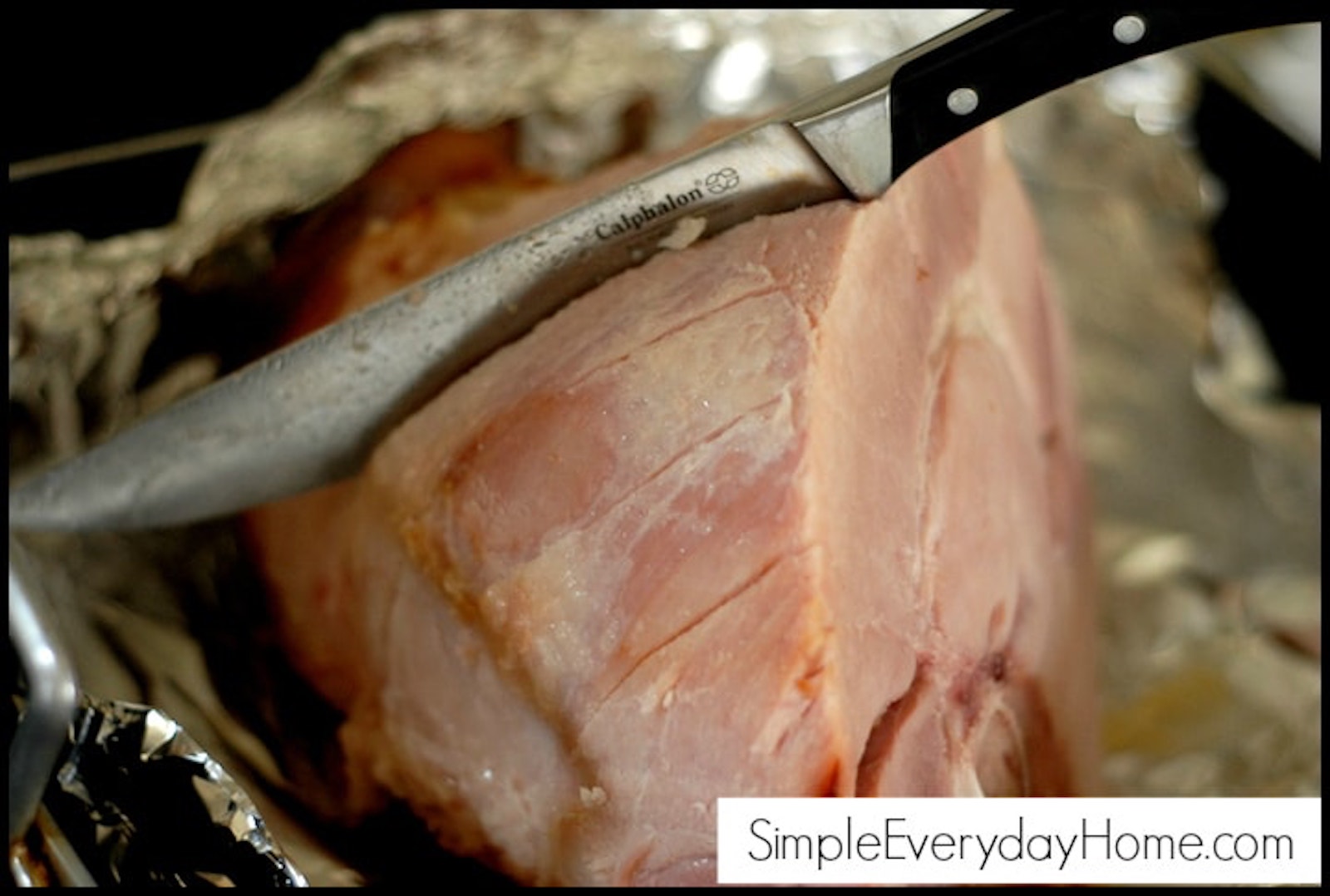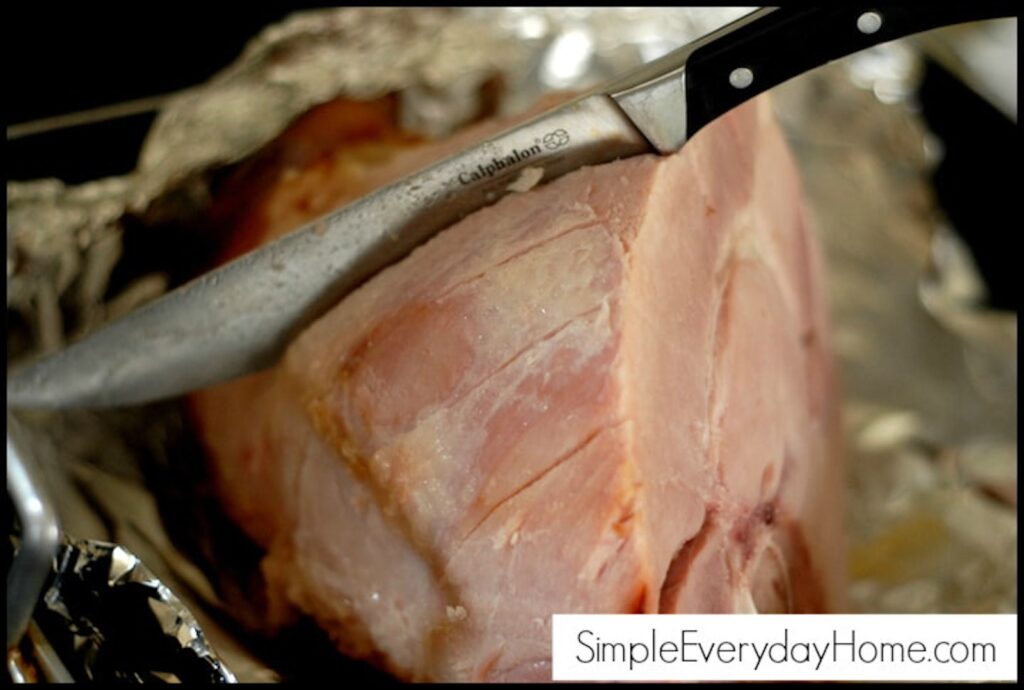 Next, you'll score the ham by making diagonal cuts about a quarter inch into the ham, all the way across the exposed surface.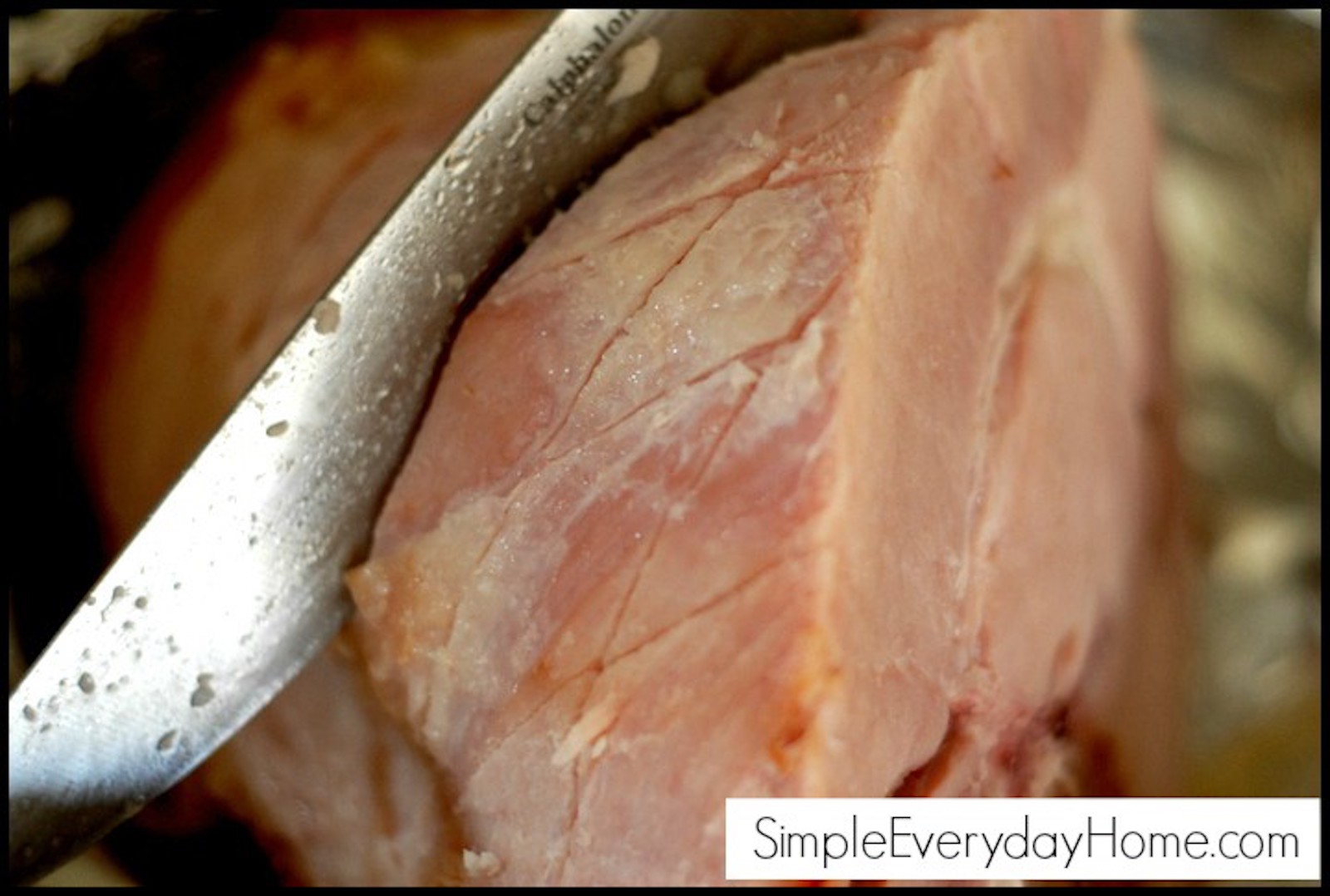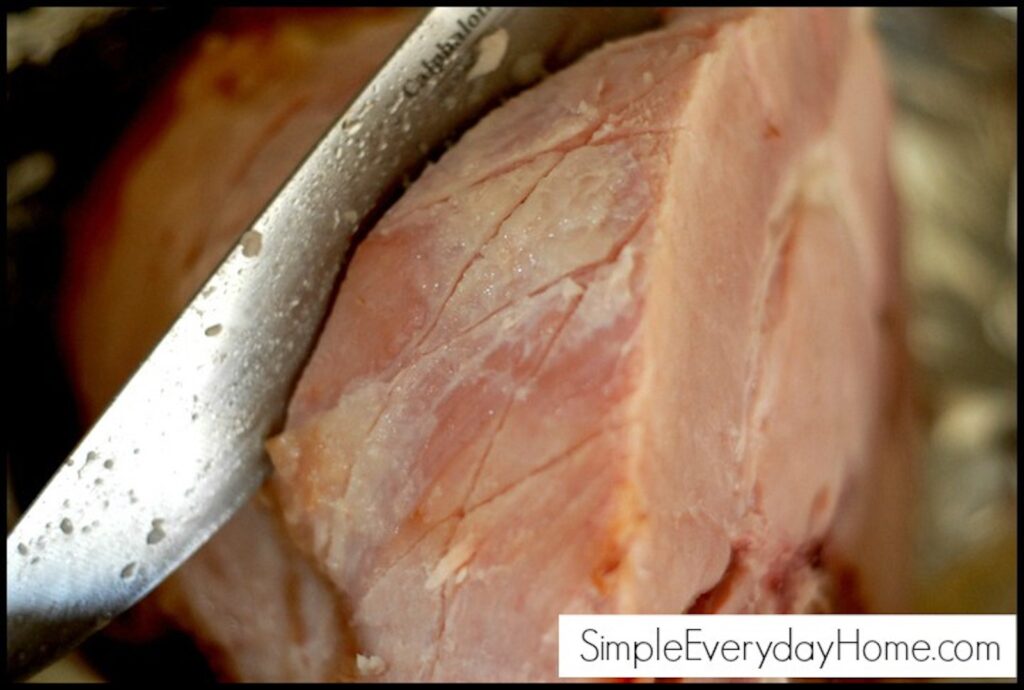 Then go diagonally the other way to make a diamond pattern.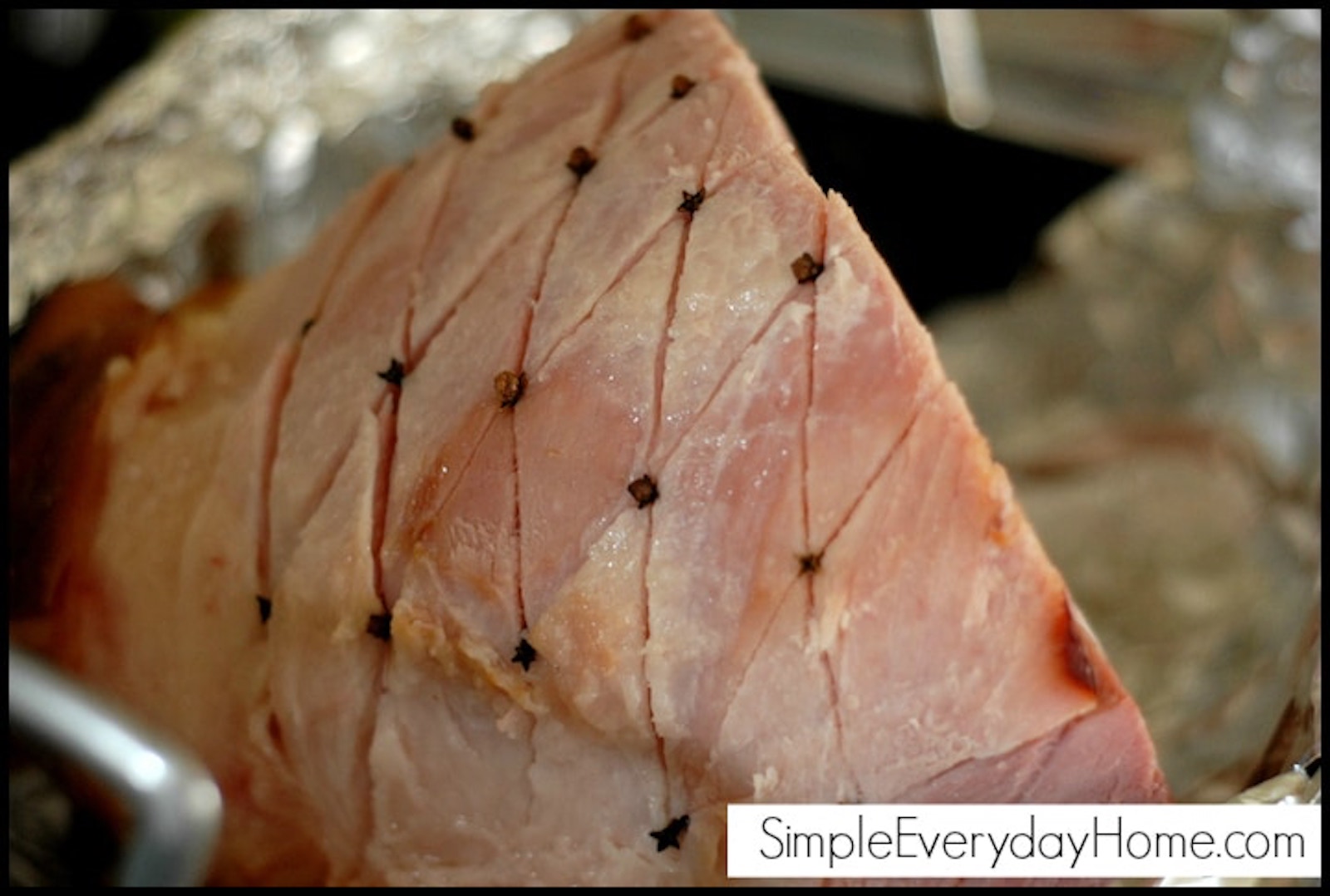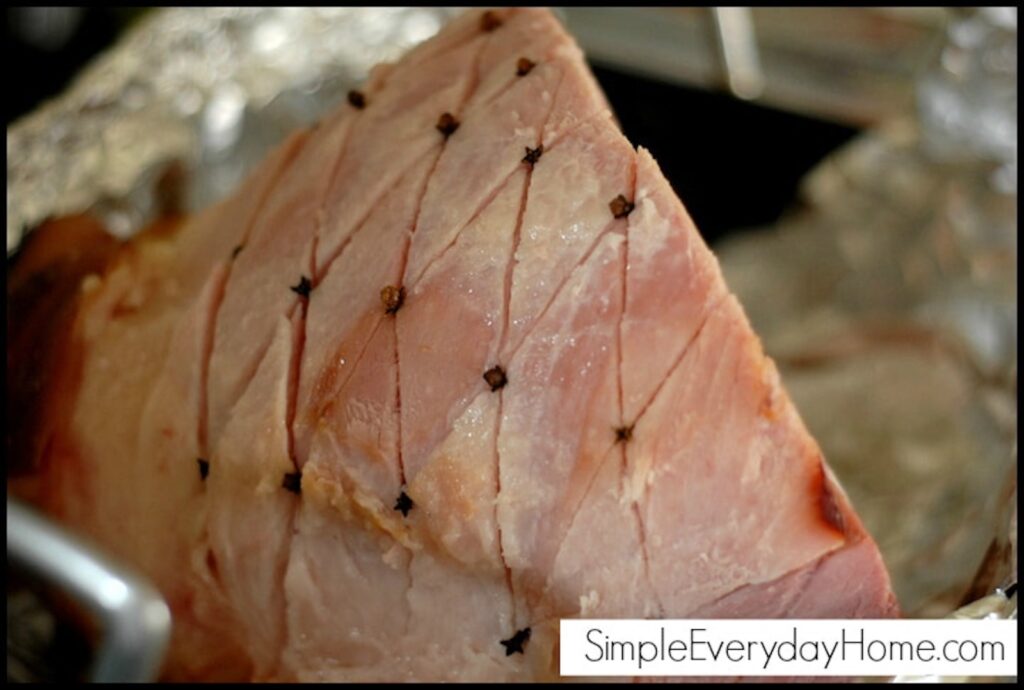 Stick a whole clove into the intersection of each diamond. Isn't that pretty?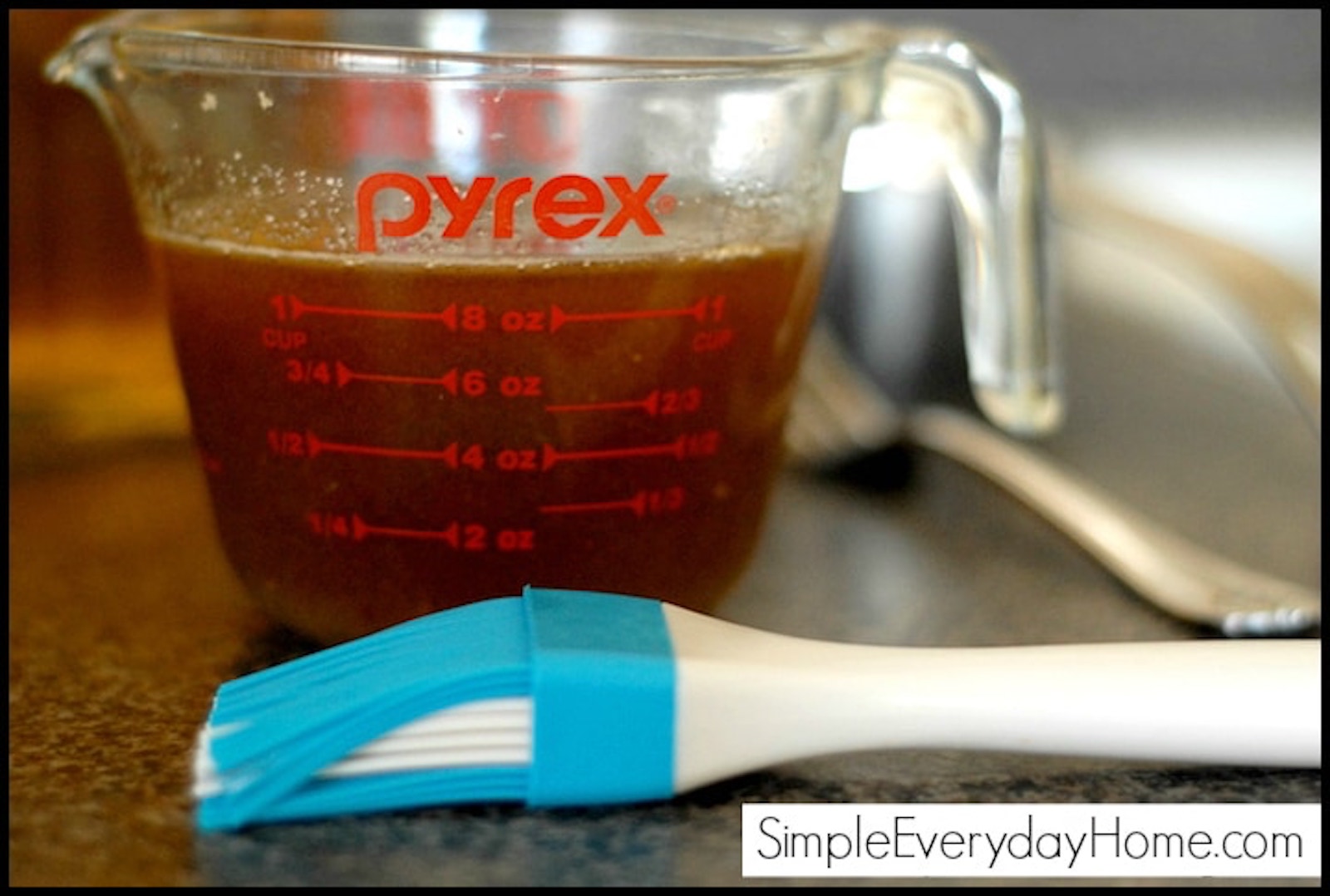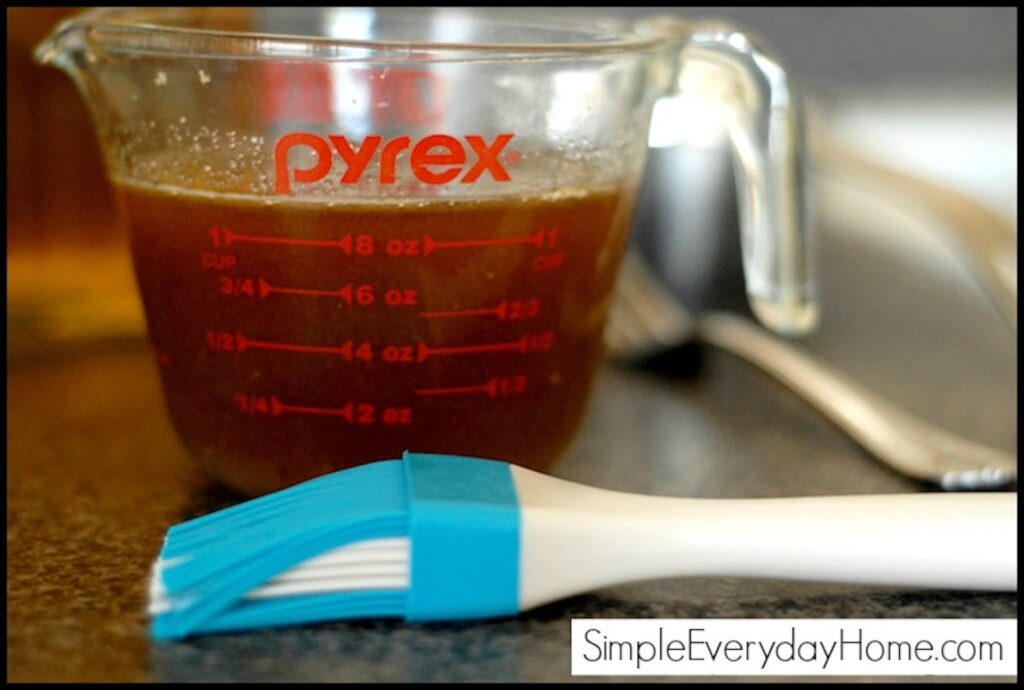 Give the glaze another little stir in case the sugar has settled, and brush half of it onto the ham. You want to sort of dab it into the cuts you made, and don't forget to paint the front cut surface, too. (I love using a silicone pastry brush like this one because I can just stick it in the dishwasher and there's no metal to rust. WooHoo!)
Then put it back into the oven, uncovered.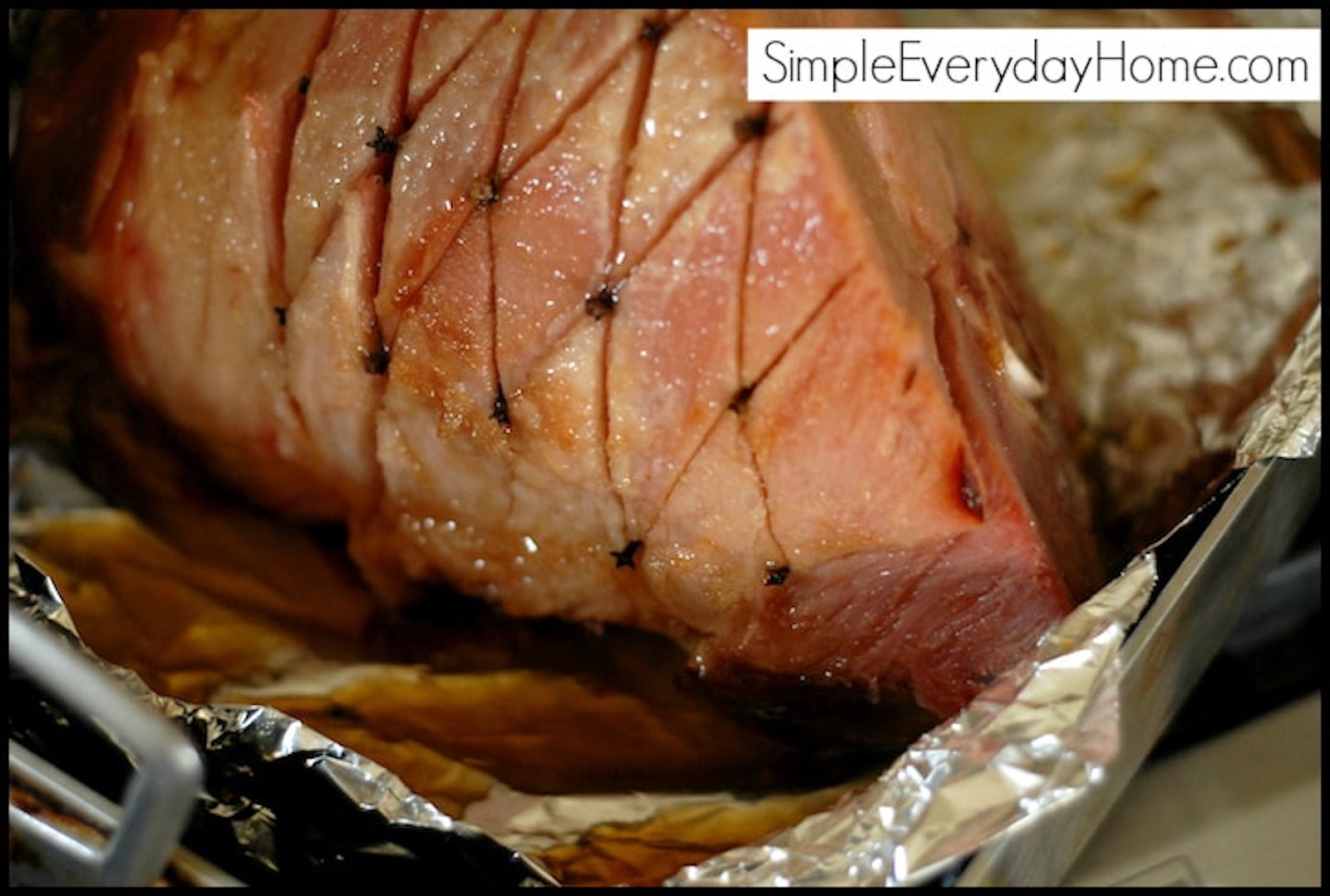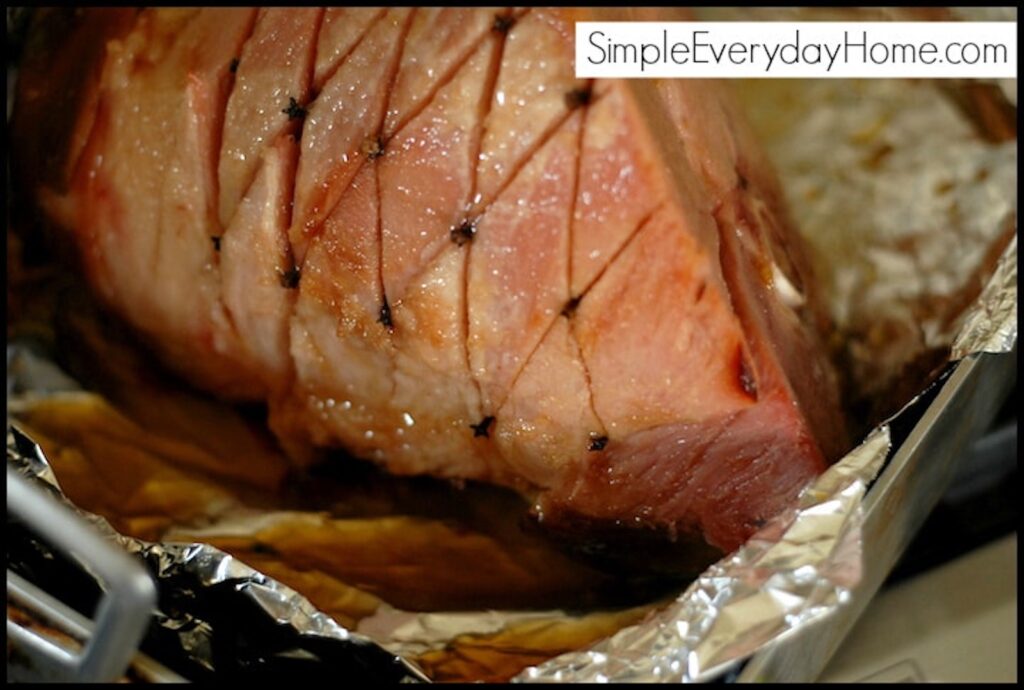 After ten minutes, take it out of the oven and coat it with the rest of the glaze. Stick it back in the oven for a last twenty minutes.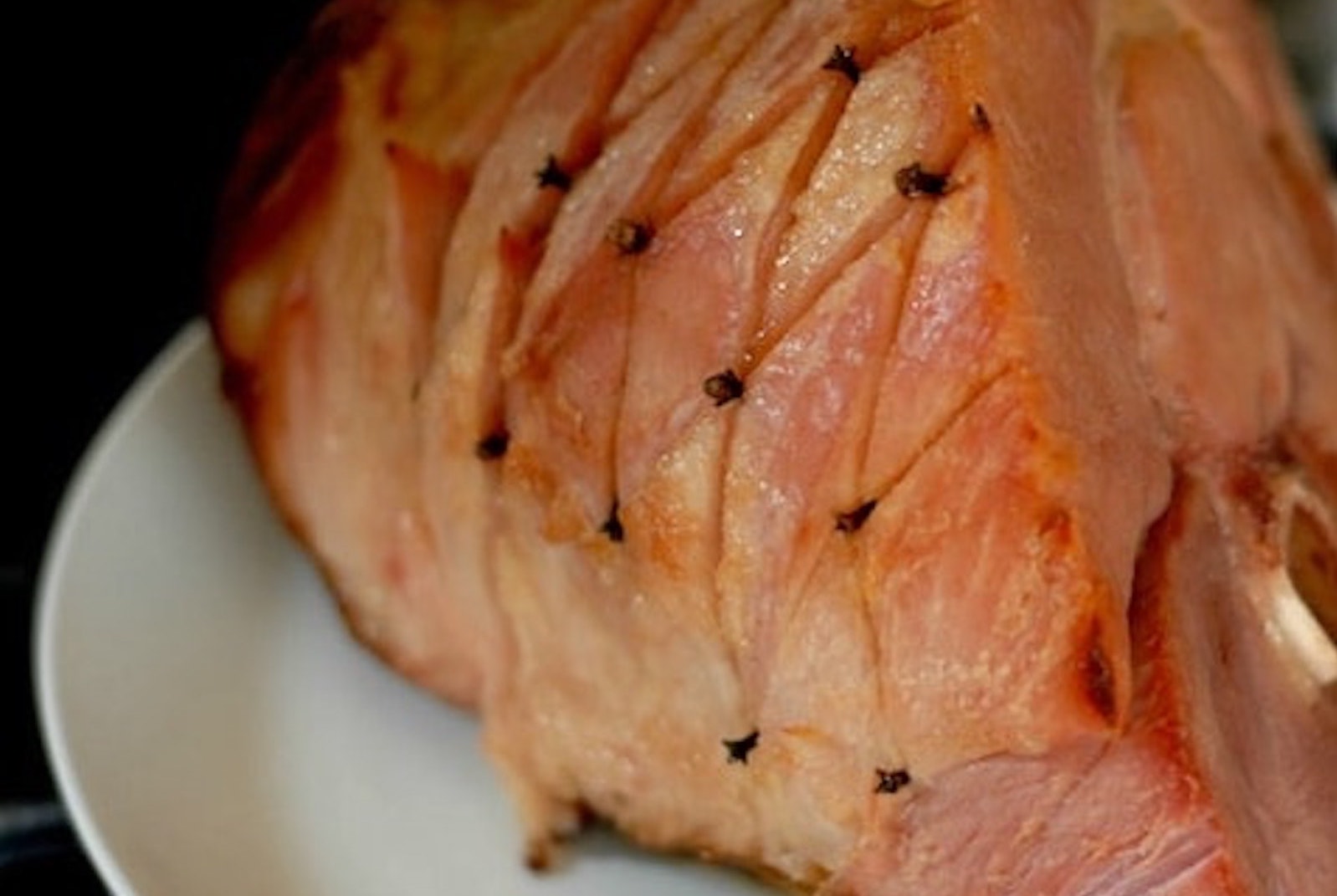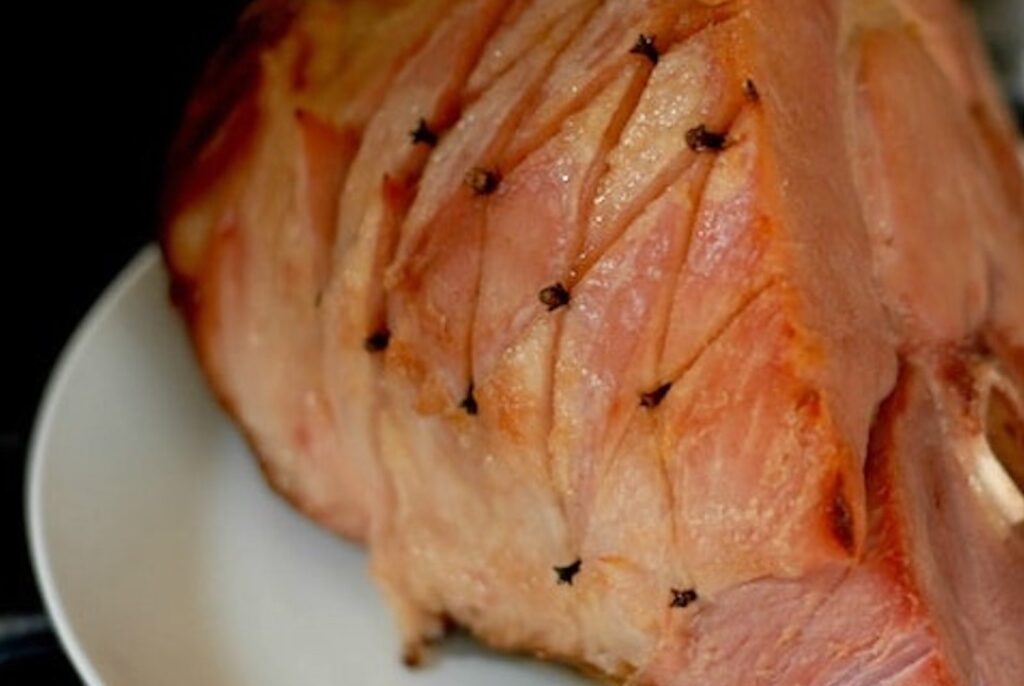 Lovely. Golden. Perfect.
Add some Dutch Oven Green Beans and Glazed carrots, and you'll have an easy meal that everyone will love!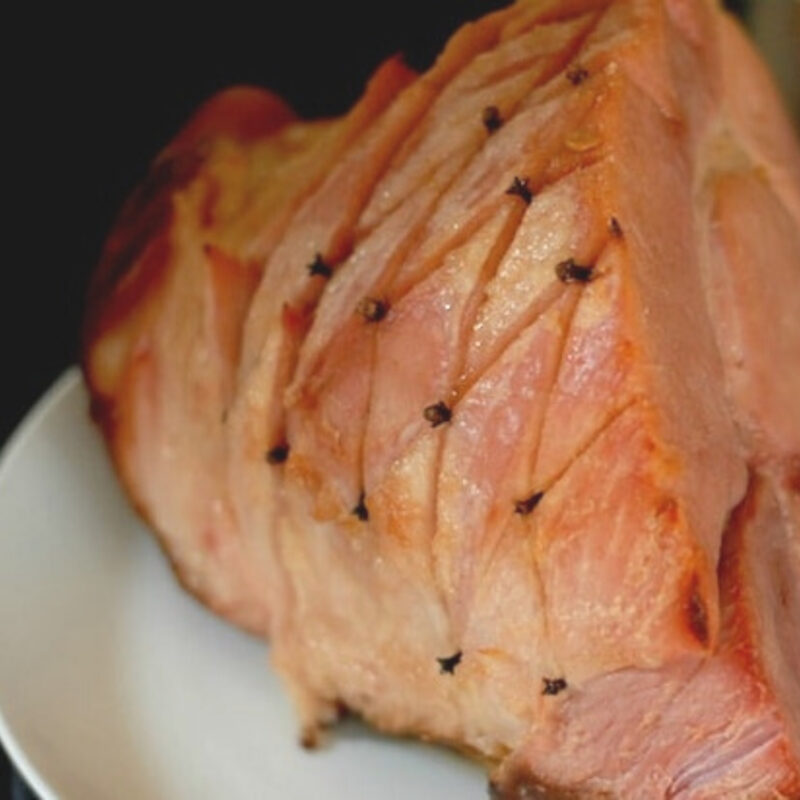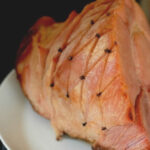 Print Recipe
Simple Glazed Ham
Ingredients
1

ham, preferably bone-in (whole or partial), although also can use boneless

½

cup

apple juice or cider

1

cup

packed brown sugar

Whole cloves
Instructions
Preheat oven to 325°. Line a large baking or roasting pan with foil (optional). Place the ham on the foil and cover with another piece of foil. Bake for 2 hours.

Remove from oven and uncover. Trim off fat and skin from the top side of the ham. Score the top of the ham with a diamond pattern. Insert one whole clove into the ham in each space where the diamonds meet.

Mix together the apple juice and brown sugar. Use a brush to coat the ham with half the glaze. Return the ham to the oven, uncovered, for ten minutes.

Take the ham out of the oven and brush with the rest of the glaze. Place in the oven for twenty minutes more. Slice and serve.