This easy glazed carrots recipe is so very good. If you want your kids to eat more veggies, they won't be able to resist these!
Carrots just may be one of the world's most perfect foods. They're colorful, nutritious, and delicious.
My kids would beg to differ, though.
You see, when my kiddos were younger, I might have fed them carrots a lot. Like kinda sorta every day. Every. single. day.
Hey, when you're trying to live an ultra-frugal life, carrots pack a healthy punch and cost next to nothing. They can be fixed a variety of ways, and they're never out of season. Sounds like perfection to me.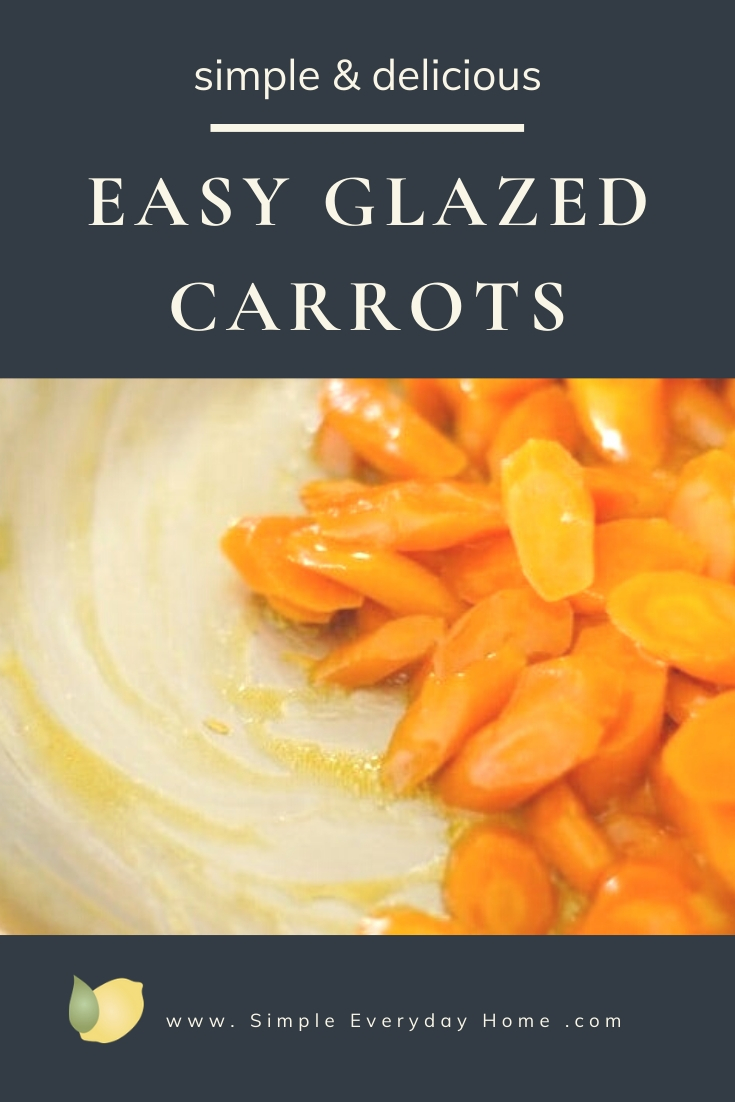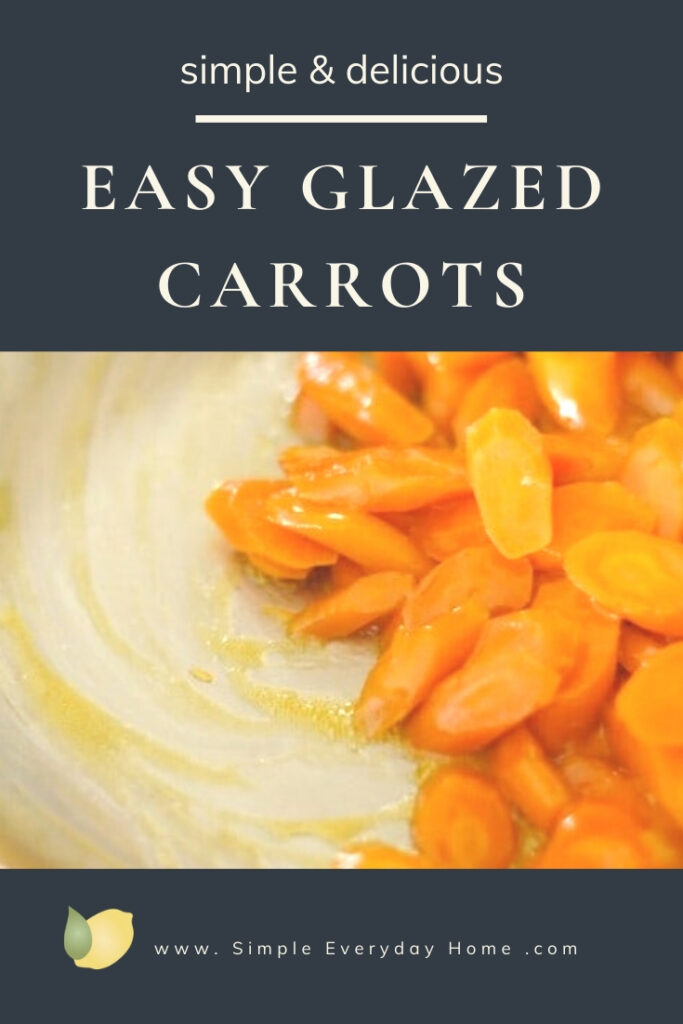 Even the most die-hard carrot hater might find this easy glazed carrots recipe hard to resist (including my own children). Seriously, who doesn't love a vegetable that's coated in a sweet, syrupy glaze?!?
I make these glazed carrots for nearly every holiday meal. Since the carrots can be sliced ahead of time, they're easy to throw on the stove while the rest of the food is in the final stages. And they look so pretty!
I just love looking at orange, syrup-covered foods…and serving orange, syrup-covered foods…and eating orange, syrup-covered foods.


This recipe makes enough for about four to six people, so you might want to double it if you're expecting guests. Just don't double the water because you'll have a hard time getting the syrup to reduce down, and I think I've clearly established that the syrup is the best part!
Step-by-Step Guide to Making Easy Glazed Carrots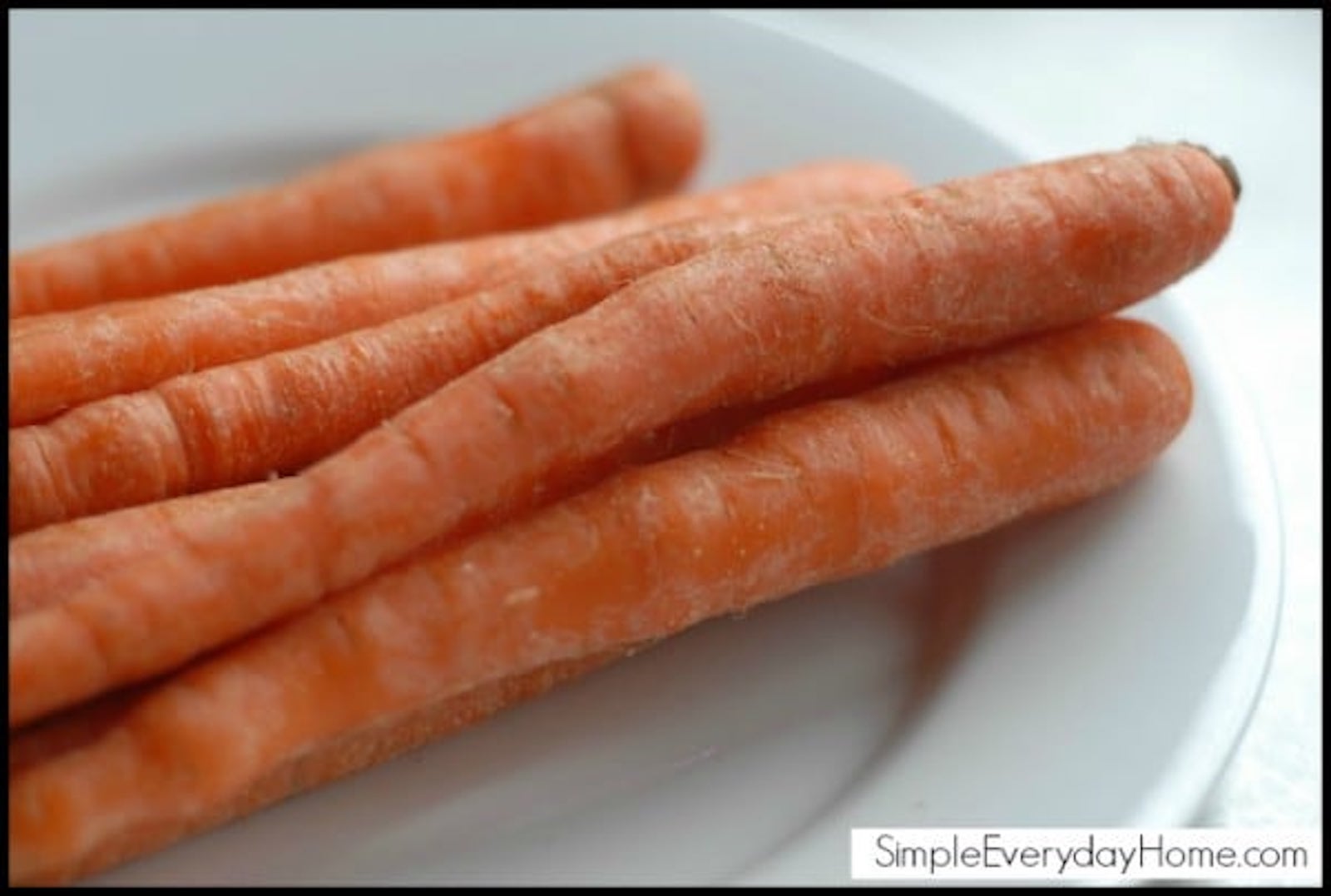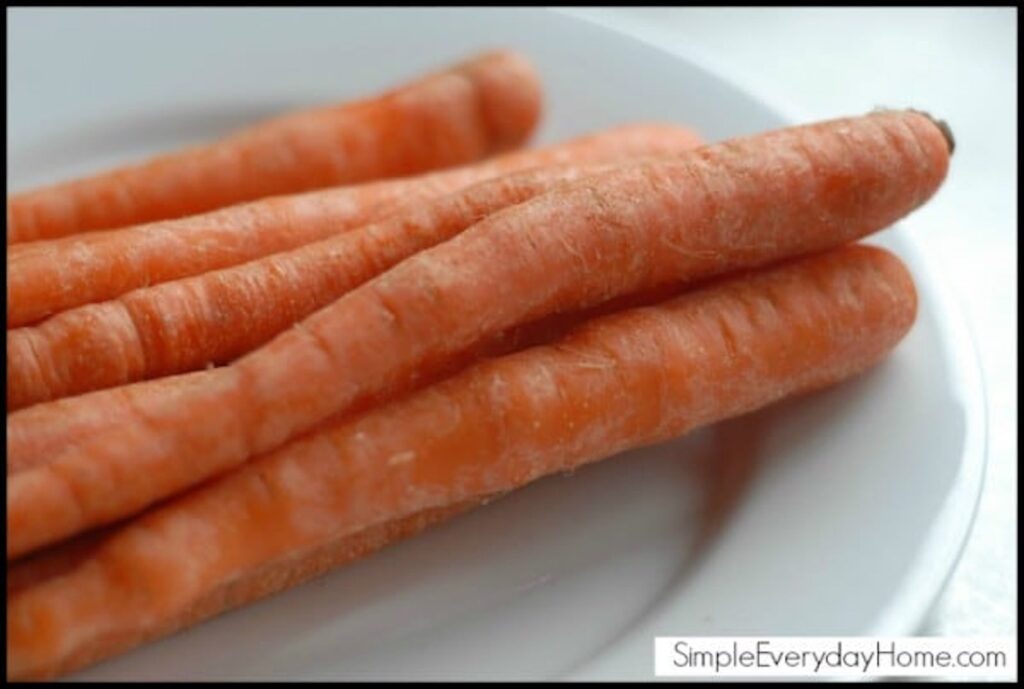 Start with one pound of carrots, or two pounds for a holiday meal with guests. Even if these are part of a big 'ol holiday meal, people aren't going to be loading up on them, so two pounds is usually plenty (but use your own judgement).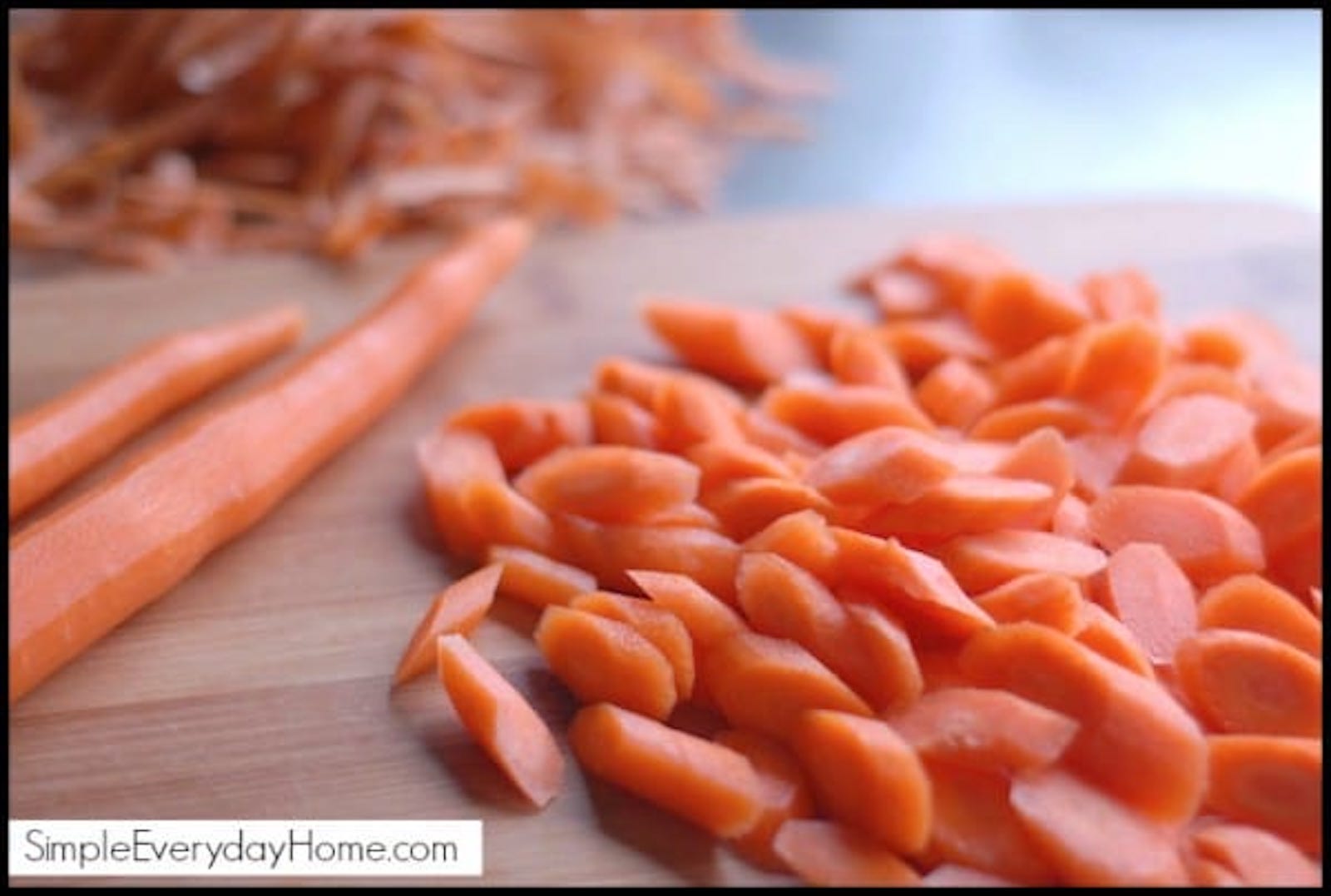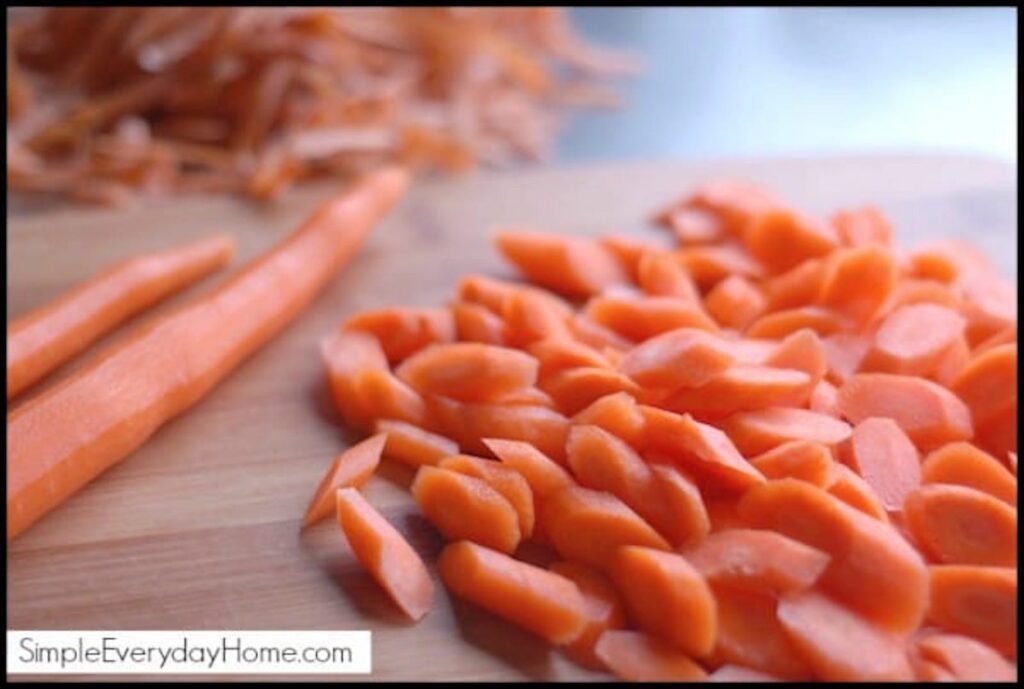 Peel and cut the carrots into quarter-inch slices. I like to cut them at an angle because I think they look nice and fancy that way. Just try to keep them relatively the same thickness so they'll cook evenly.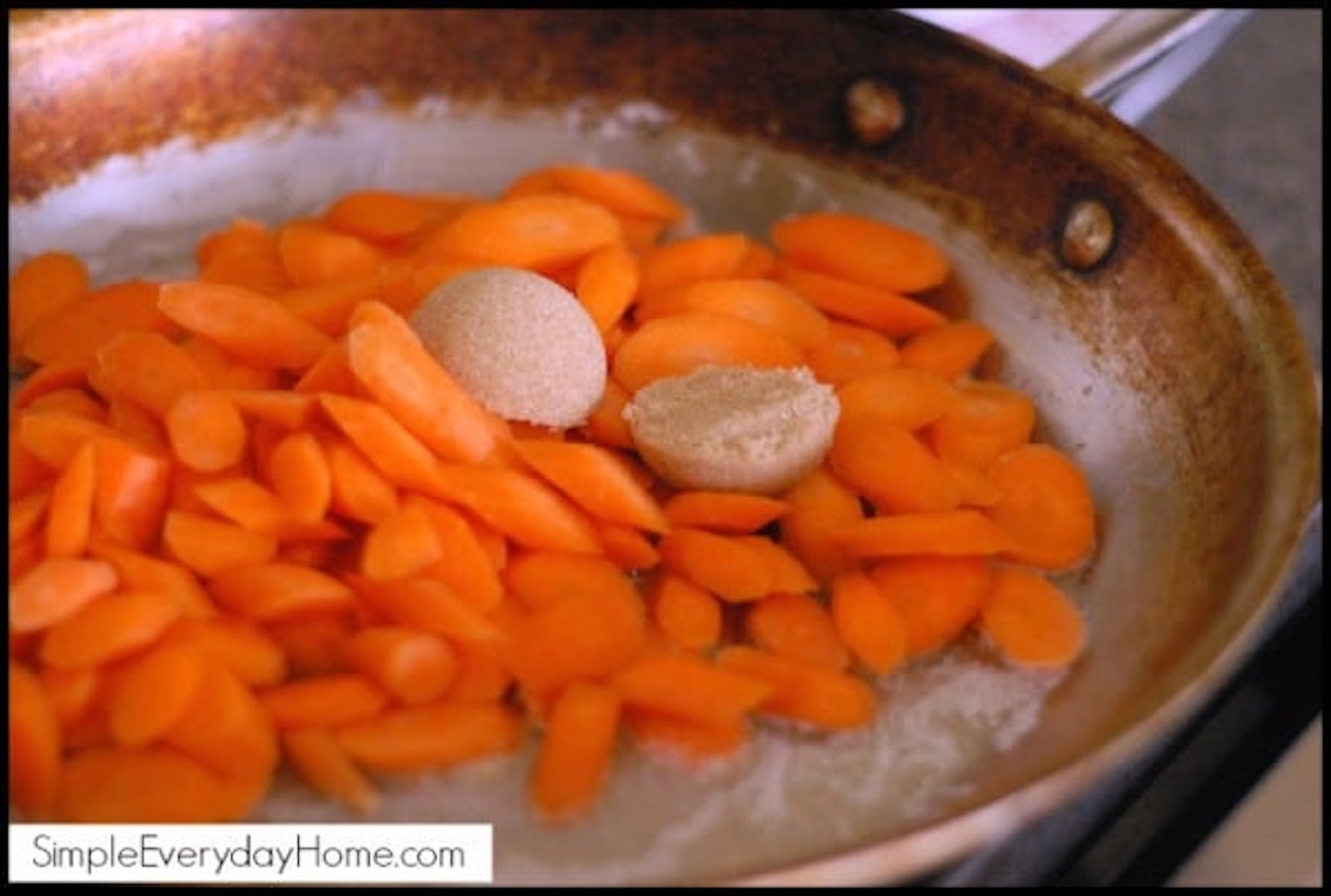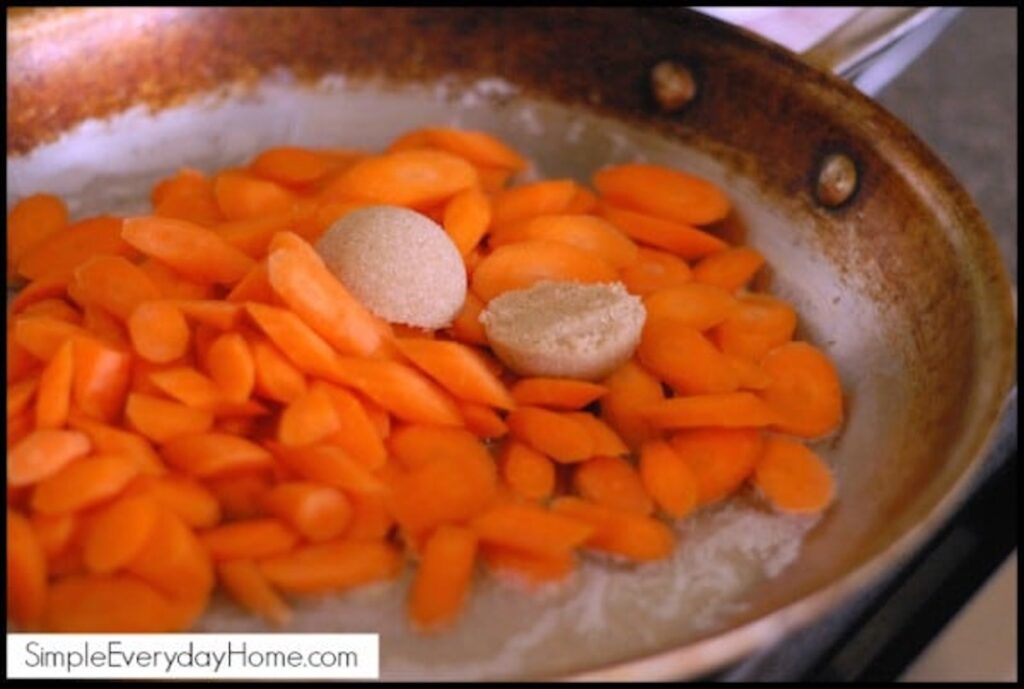 Once the carrots are sliced, melt two tablespoons of butter in a skillet or sauce pan. Then, toss in the carrots and two tablespoons of brown sugar.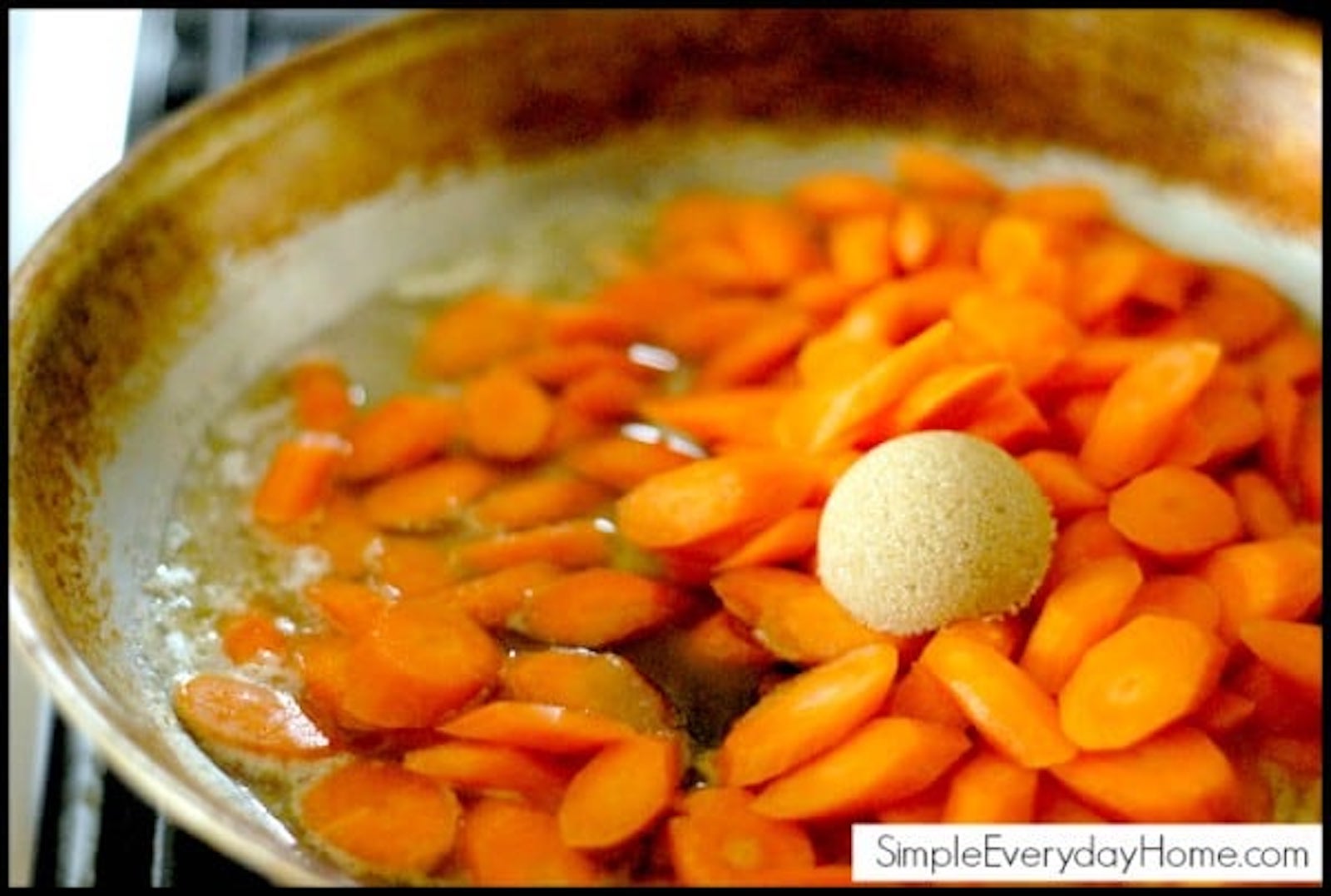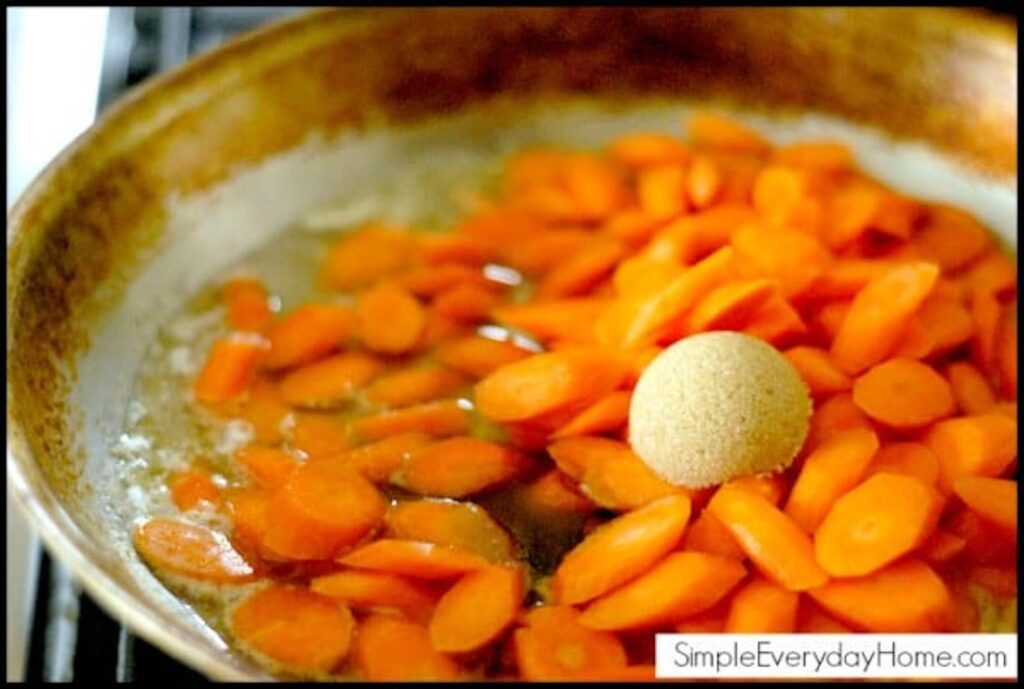 Next, pour in the water. Remember, if you're doubling the recipe, you won't need to double the water. Just keep an eye on the pan and add a few extra drops if the syrup begins to thicken before the carrots are tender.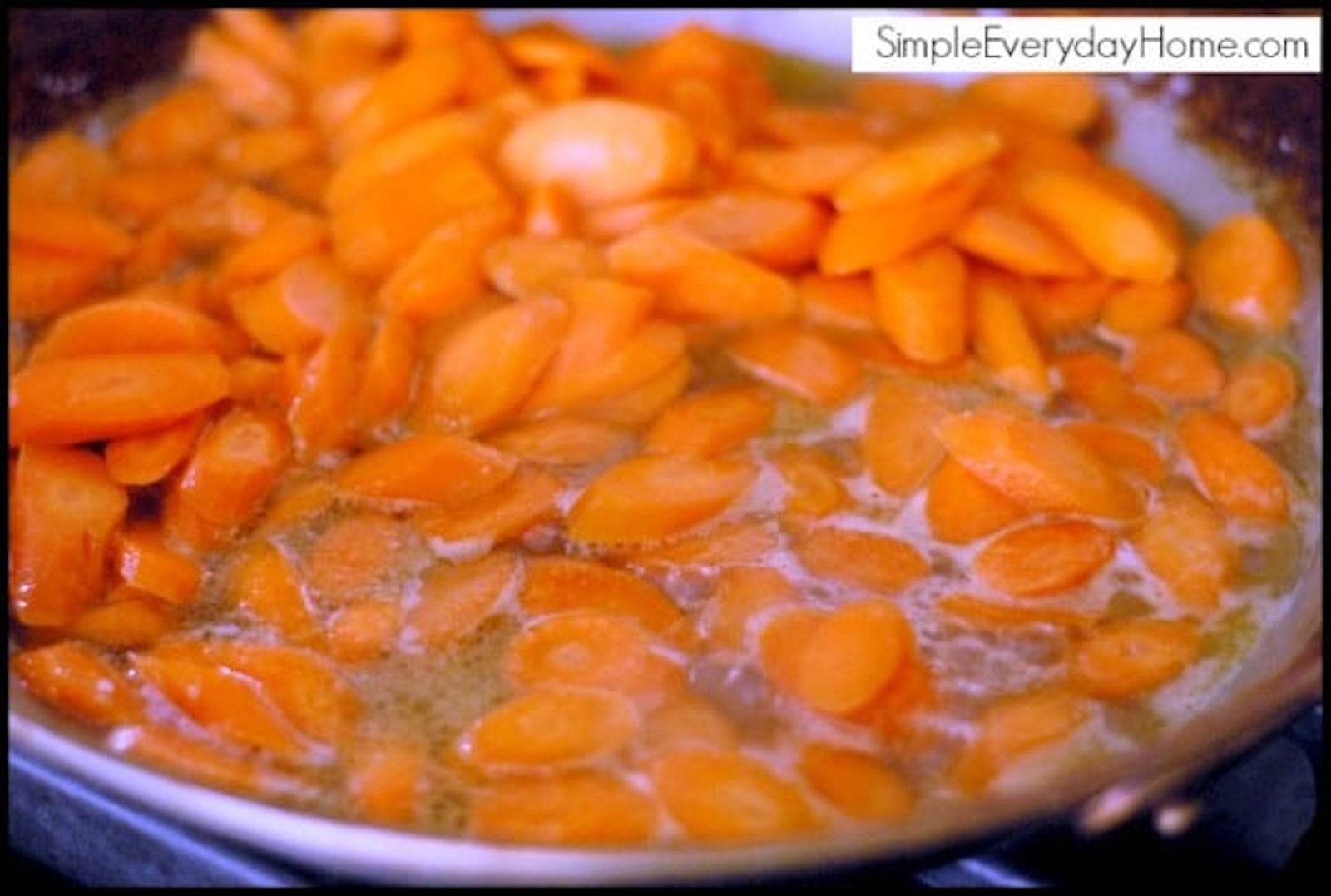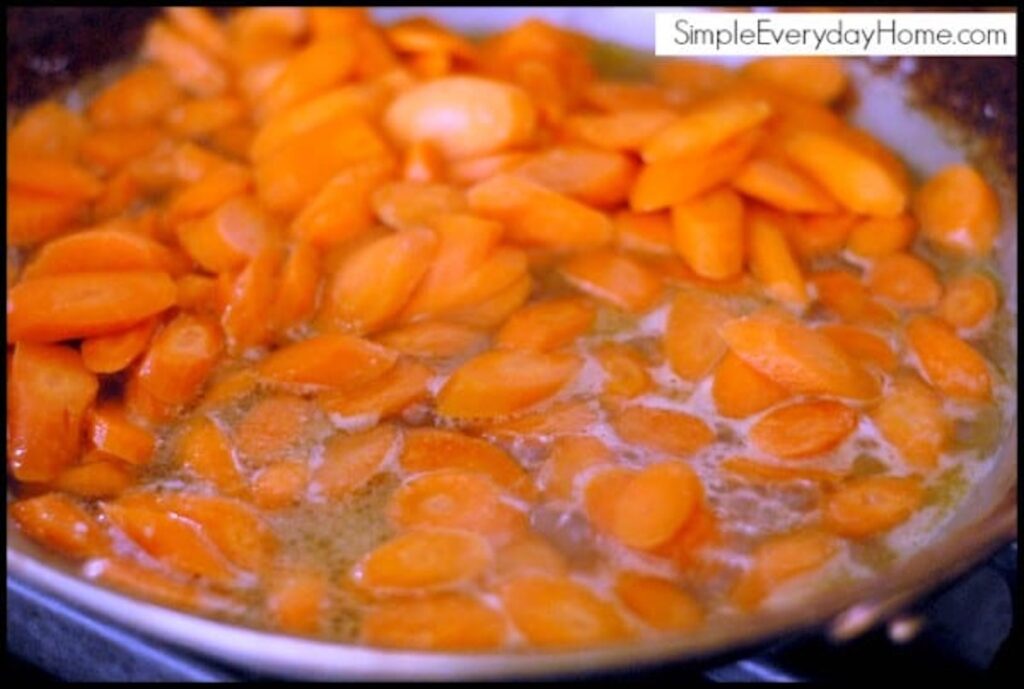 Give everything a little stir and bring to a simmer. Cover the pan and reduce the heat to low or medium-low. Stir every now and then so they cook evenly.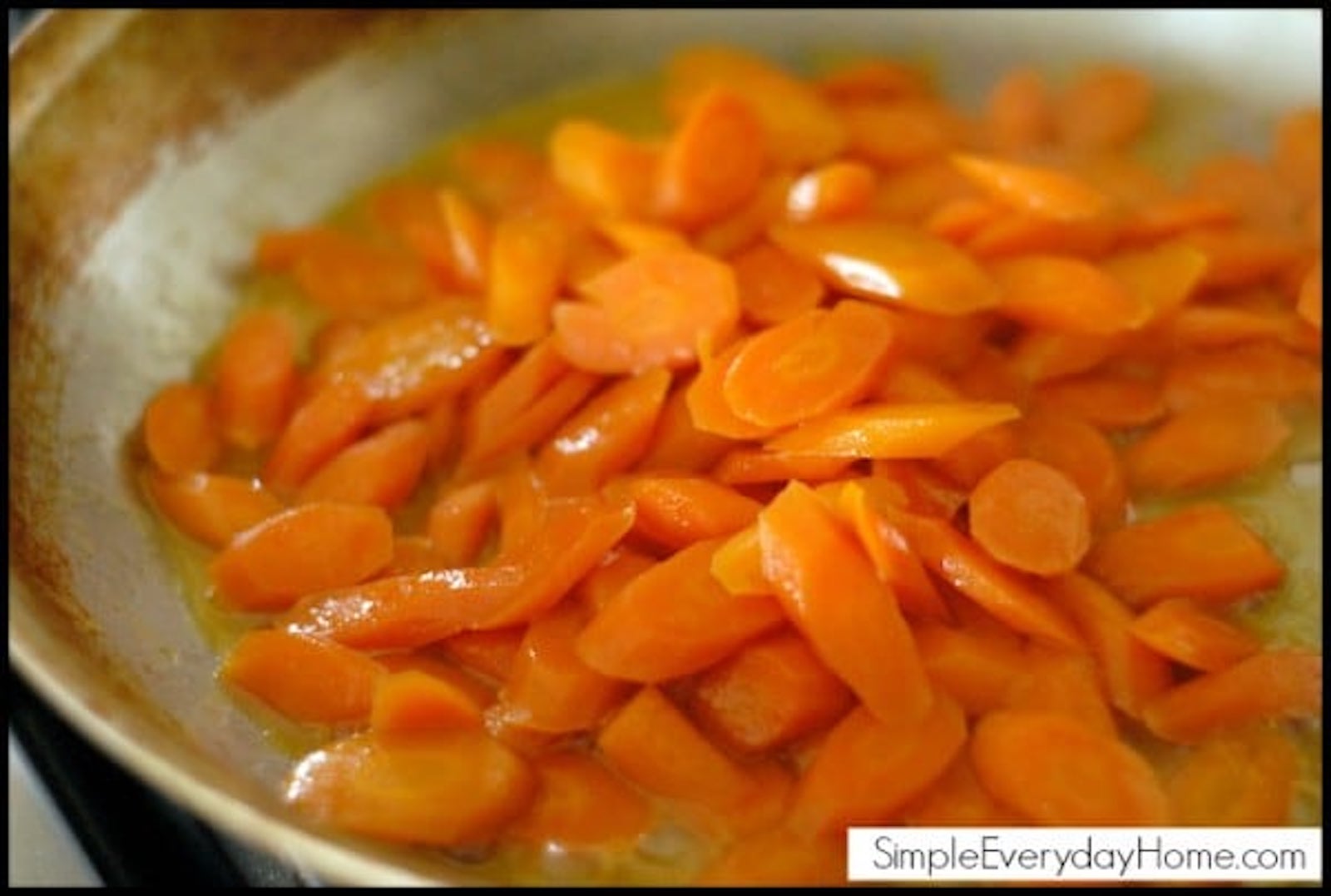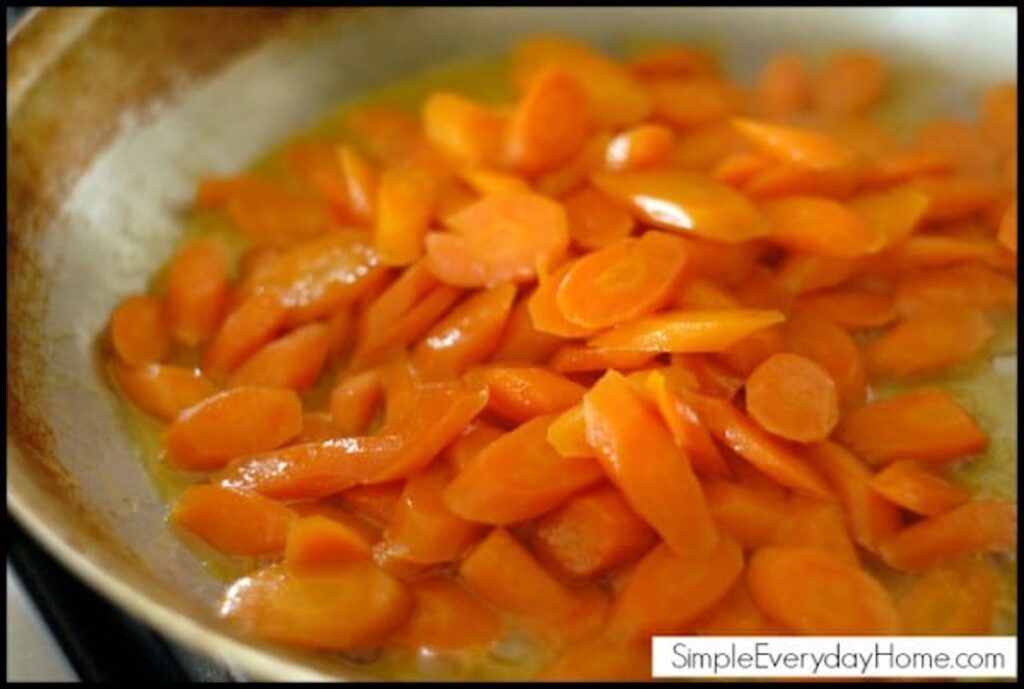 Continue cooking until the carrots are very tender, but not mushy. It'll take about fifteen minutes. Once the carrots are mostly cooked, remove the lid so the syrup will reduce down.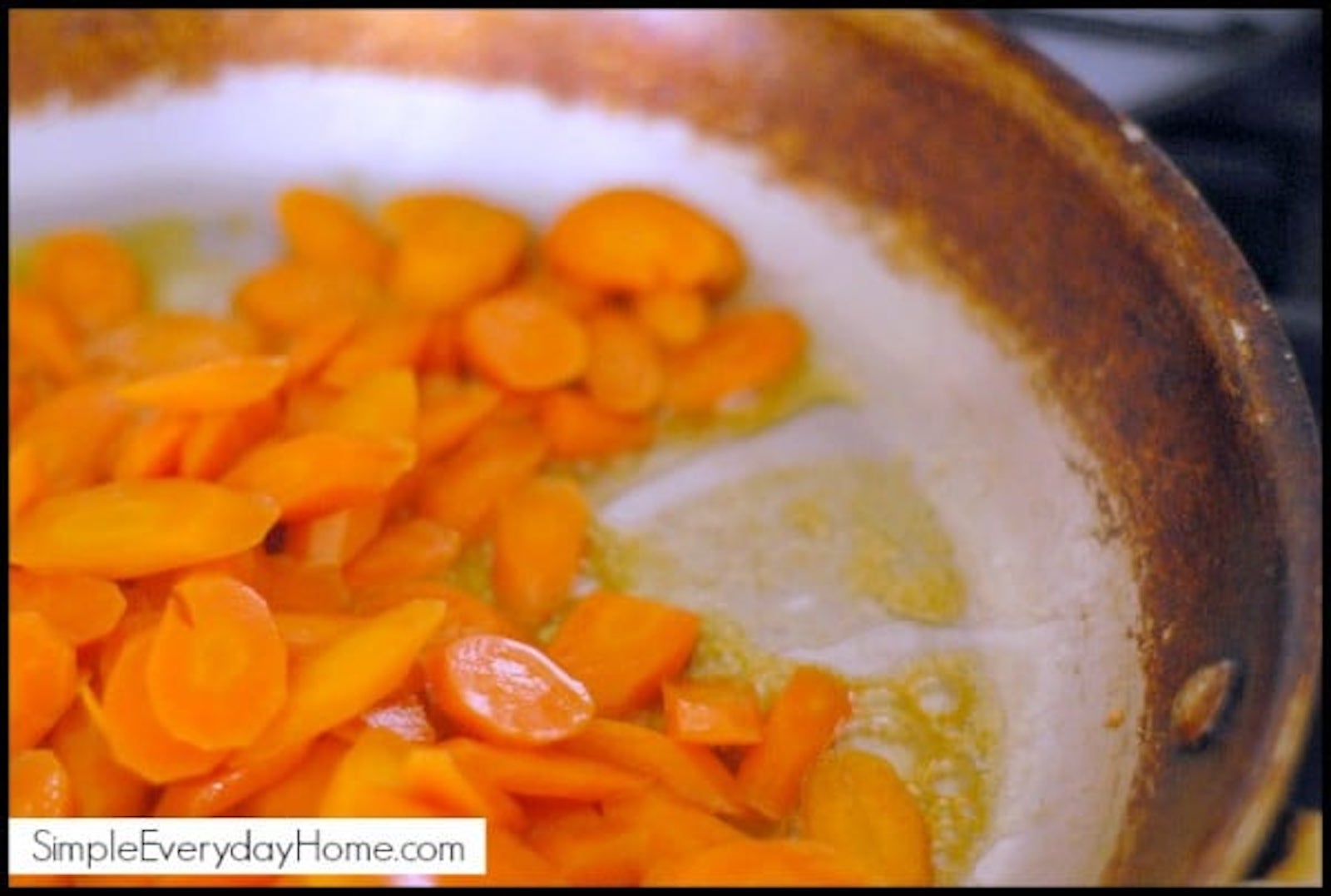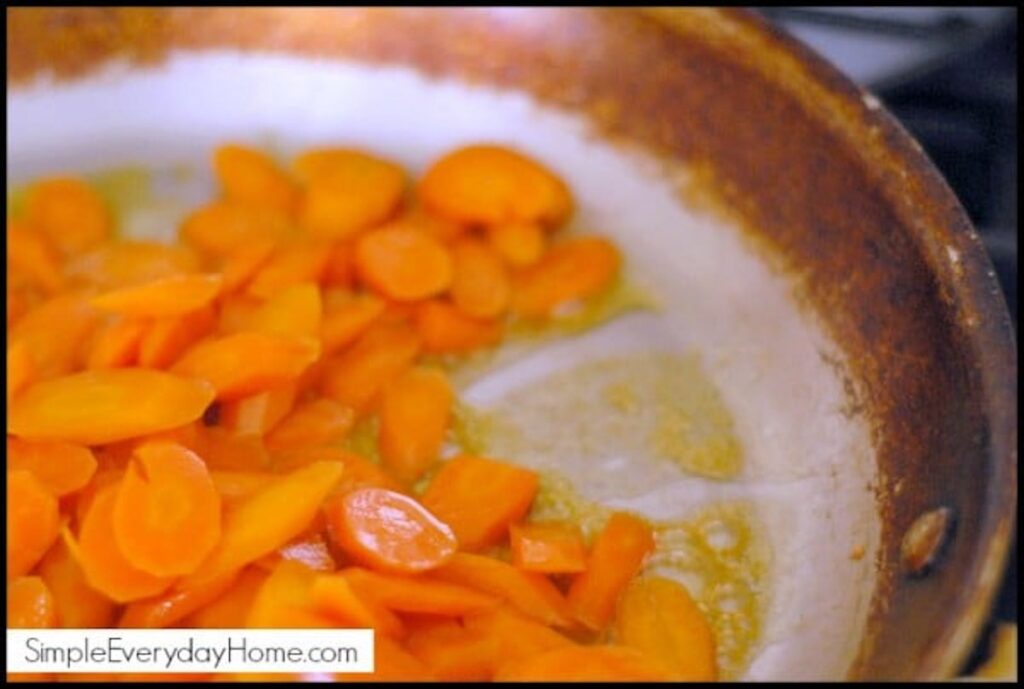 It should take another ten minutes or so.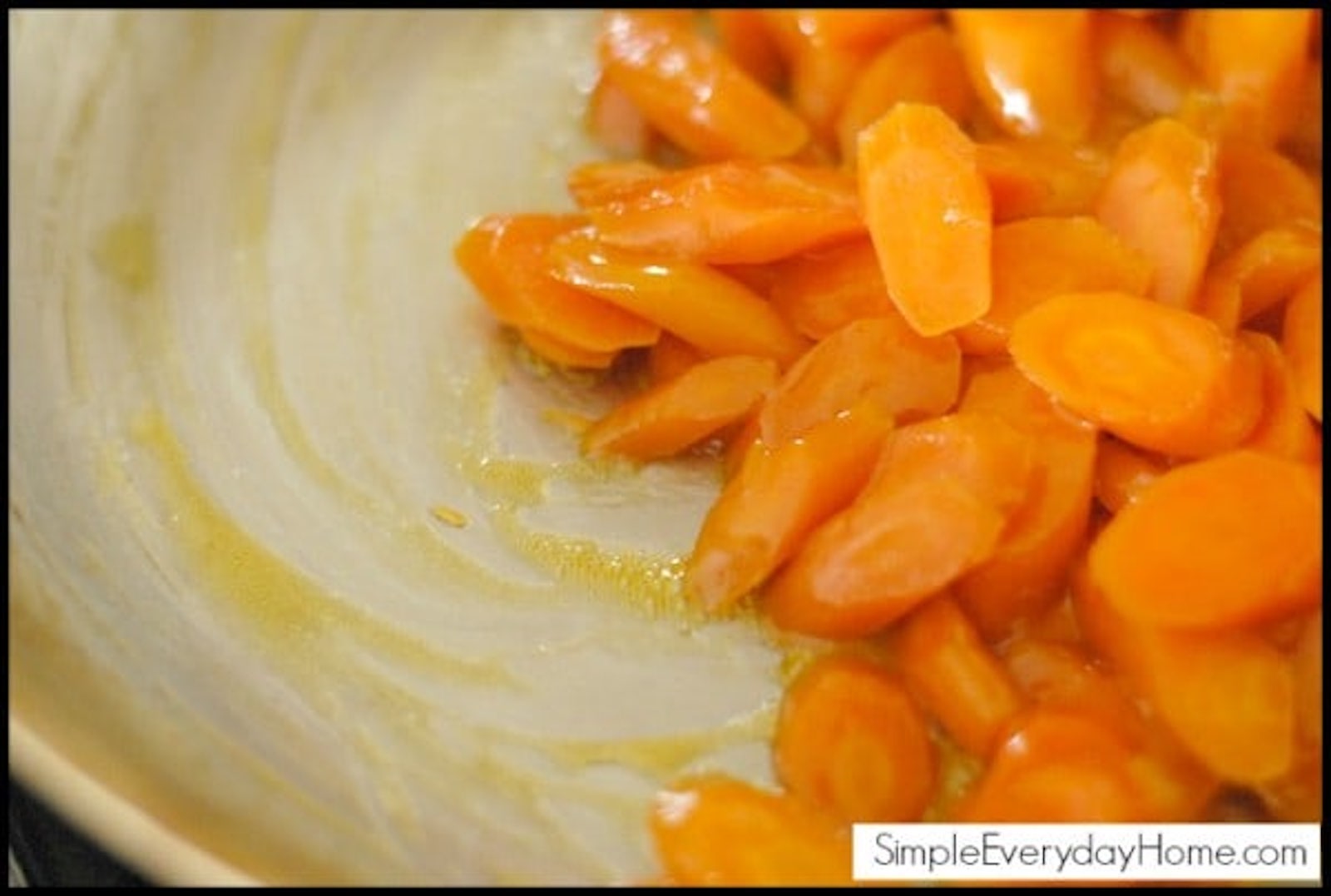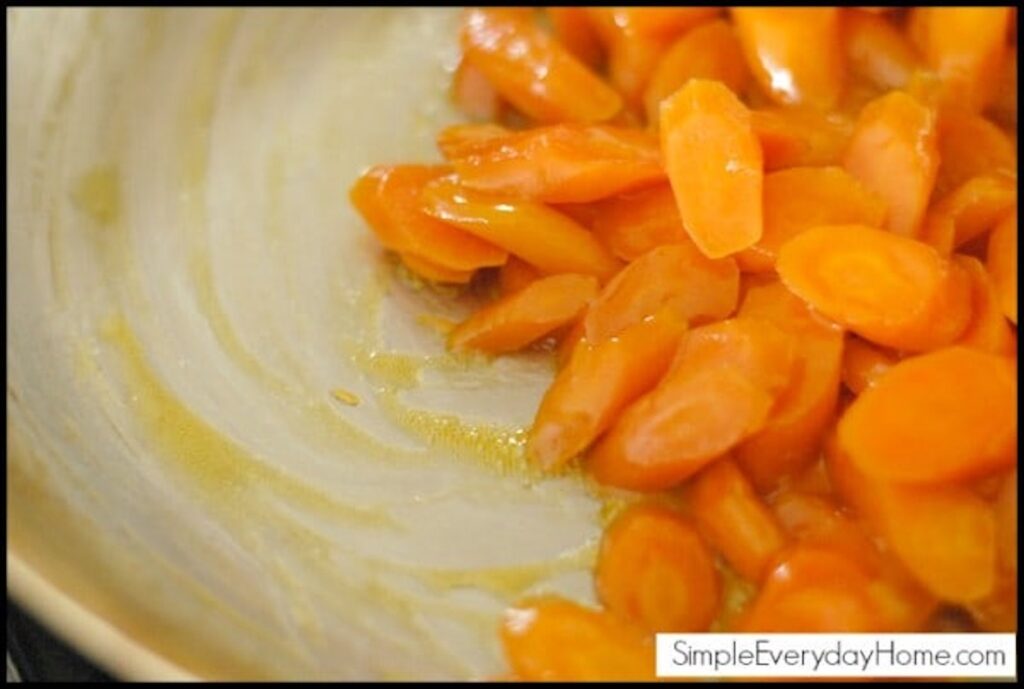 When the syrup is all thick and glaze-like, turn off the stove and give the carrots a stir to coat them with that golden deliciousness.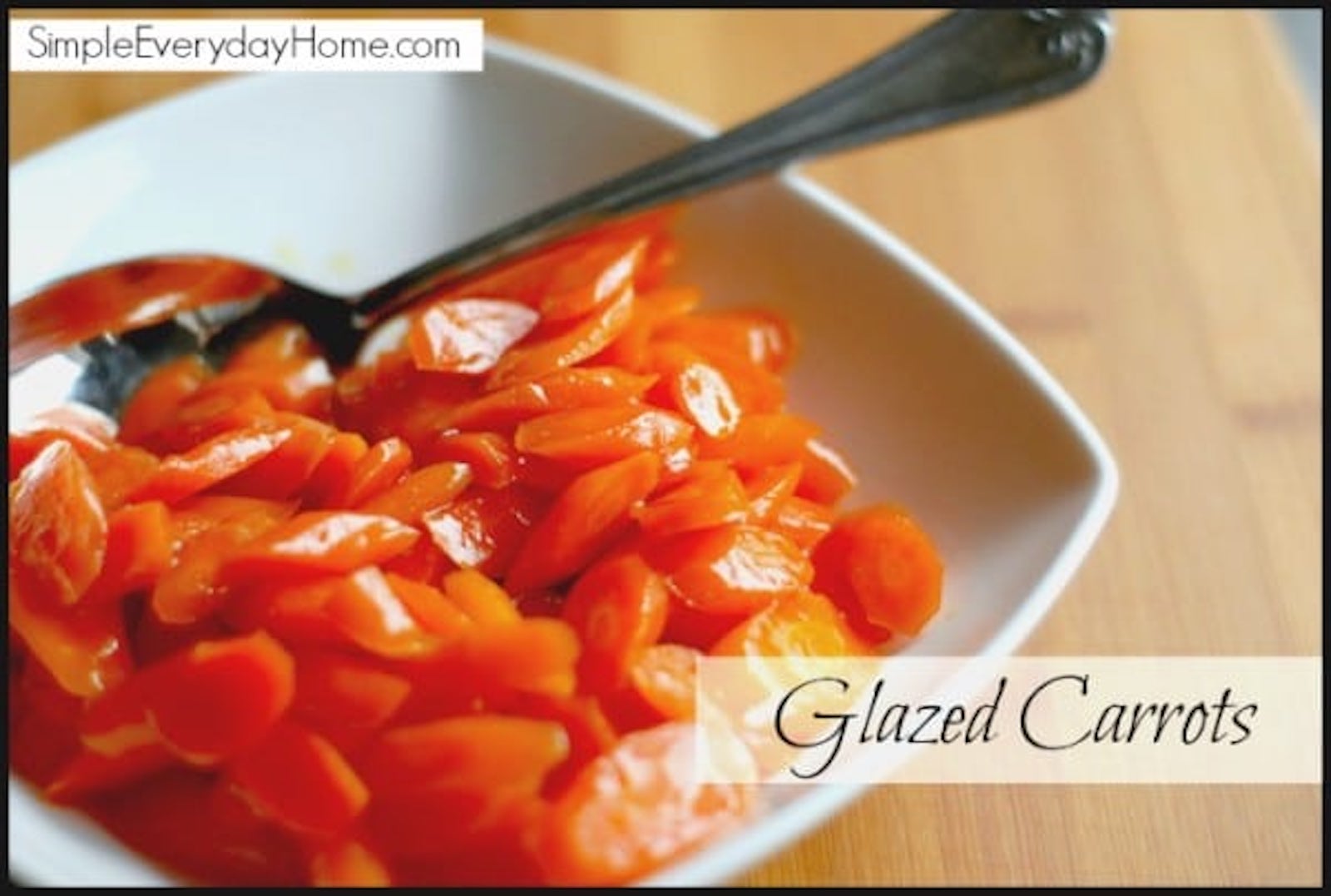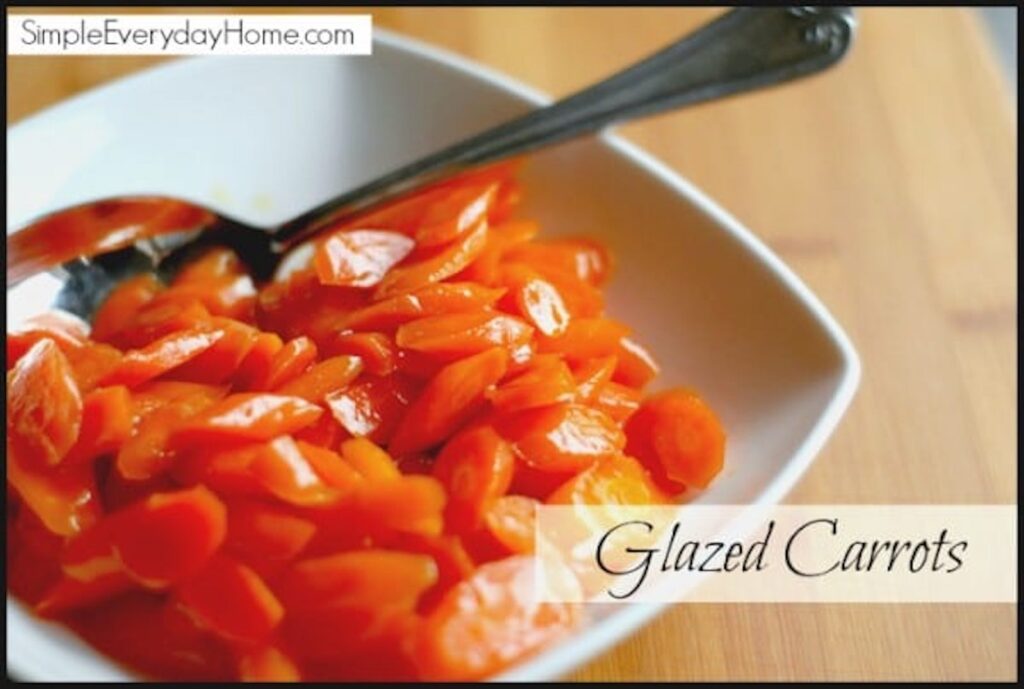 These Easy Glazed Carrots are perfect beside this Simple Glazed Ham, or even served as a side for Shredded BBQ Beef (can you imagine anything better than BBQ with some brown-sugar-glazed carrots – oh my!). Basically, they're just plain yummy with almost anything!
Now, here's the handy-dandy printable recipe: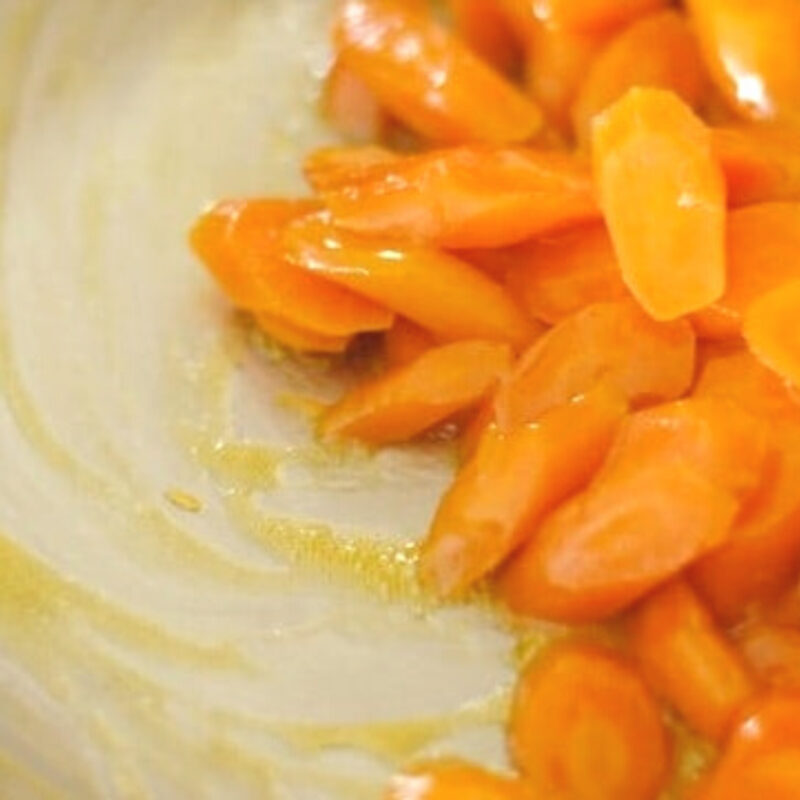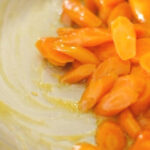 Print Recipe
Easy Glazed Carrots
This easy glazed carrots recipe is so very good. If you want your kids to eat more veggies, they won't be able to resist these!
Ingredients
1

pound

carrots

2

tbsp

butter

2

tbsp

brown sugar

½

cup

water
Instructions
Peel and cut carrots in quarter-inch slices.

Melt butter in a large skillet or sauté pan. Add the carrots, brown sugar, and water. Stir to combine. Bring to a simmer. Cover and cook over low or medium low heat, stirring occasionally, for fifteen minutes.

When the carrots are tender, remove the lid and continue to cook, stirring occasionally, until the liquid has reduced to a syrup, about ten minutes. Stir the carrots to coat.